Written by Paul Banks of the Washington Times, David Kay and Peter Christian of the The Sports Bank. Send Paul an e-mail here: paulb05 AT hotmail DOT com.
All other e-mail, including advertising and link proposals, send to: wpc112@gmail.com
Oklahoma City Thunder (Last Year: 45-37)
2015-16 Projected Depth Chart:
C: *Enes Kanter/Steven Adams
PF: Serge Ibaka/Nick Collison/Mitch McGary
SF: Kevin Durant/*Kyle Singler/Perry Jones/Steve Novak
SG: Andre Roberson/Dion Waiters/Anthony Morrow/Jeremy Lamb
PG: Russell Westbrook/D.J. Augustin
NBA Free Agents:
*C-Enes Kanter (RFA)
*SF-Kyle Singler (RFA)
2015-16 Team Salary:
Approximately $76.4 million
NBA Offseason Team Needs:
1. What to do with Kanter?:
Kanter put up huge numbers once he was dealt to Oklahoma City and really filled the void that the team has had at center for the past several seasons. The Swiss native is a restricted free agent and should have a number of teams trying to lure him away from the Thunder. Oklahoma City does have the ability to match any offer sheet Kanter signs with another team, but how much will the Thunder want to pay him?
2. Shooting Guard:
Oklahoma City has enough bodies at the shooting guard position, but none of those guys has really cemented themselves as the answer. I'd expect the Thunder to try to swing some sort of package deal to find an upgrade at the two.
3. Start Working on Durant:
Kevin Durant becomes a free agent next, summer and Thunder management needs to start doing everything in their powers to get him to sign an extension rather than hit the open market next summer and become coveted by every team in the league. With the cap expected to increase drastically next summer, Oklahoma City has the ability to pay him more money than any other franchise.
Comment...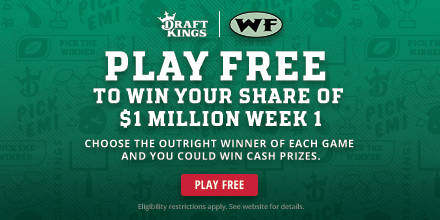 2019 NFL Mock Draft
- Sept. 13
Fantasy Football Rankings
- Sept. 5
2019 NBA Mock Draft
- Aug. 13
2020 NFL Mock Draft
- Aug. 1
NFL Power Rankings
- June 3
NFL Picks
- Feb. 4