Written by Paul Banks of the Washington Times, David Kay and Peter Christian of the The Sports Bank. Send Paul an e-mail here: paulb05 AT hotmail DOT com.
All other e-mail, including advertising and link proposals, send to: wpc112@gmail.com
Utah Jazz (Last Year: 40-42)
2016-17 Projected Depth Chart:
C: Rudy Gobert/Jeff Withey/Tibor Pleiss
PF: Derrick Favors/Trey Lyles
SF: Gordon Hayward/Joe Ingles
SG: Rodney Hood/Alec Burks
PG: Shelvin Mack/Raul Neto/Dante Exum/Trey Burke
NBA Free Agents:
PF-Trevor Booker (UFA)
2016-17 Team Salary:
Approximately $57 million
NBA Offseason Team Needs:
1. Frontcourt Versatility:
Derrick Favors and Rudy Gobert anchor the interior, but with Trevor Booker a free agent, the Jazz could use another frontcourt option; ideally, someone who can bring some offensive versatility. Trey Lyles could potentially be that guy, but adding a veteran four who could stretch defenses would add a different dimension to the court for Utah.
2. Figure Out Point Guard Spot:
Shelvin Mack, Raul Neto, and Trey Burke all saw their fair shares of playing time at the point guard spot last season, and with Dante Exum returning from injury, the Jazz have a logjam at the one. Typically, that is a good problem to have, but none of those guys have established themselves as the true floor leader of the future, even though Mack played well after being signed late in the season.
Exum could be the long-term solution, but it's uncertain how effective he will be after missing all of last year with a torn ACL. More than likely, the Jazz hold still with who they have, but if they find a more stable answer, they should definitely pursue that.
3. Extend Gobert:
With Gobert entering the final year of his guaranteed rookie contract and able to become a restricted free agent next summer, the Jazz should work to lock him up to an extension. It will cost them a pretty penny, but the Frenchman is only 24 years old and already established himself as one of the top rebounders and rim protectors in the league.
Comment...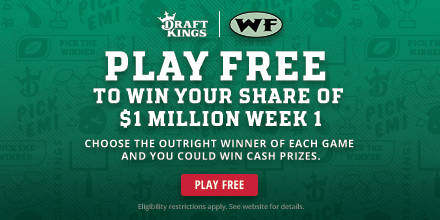 NFL Picks
- Nov. 15
2019 NFL Mock Draft
- Nov. 15
2020 NFL Mock Draft
- Nov. 3
Fantasy Football Rankings
- Sept. 5
2019 NBA Mock Draft
- Aug. 13
NFL Power Rankings
- June 3