These are the school's prospects for the 2013 NFL Draft by status * - denotes 2014 prospect ** - denotes 2015 prospect.
This page was last updated
April 24, 2013
. Follow me
@walterfootball
for updates.
Missing Include for PHPIncludeFailed_dropdowndraftpos2013.php
Ian Campbell, P, UTEP
Height: 5-11. Weight: 170.
Projected Round (2011): FA.
4/24/13: Campbell averaged 43 yards per punt in 2012.

9/3/12: Campbell was fourth in the nation with an average of 46.13 yards per punt last season. He punted for an average of 45.1 yards in 2010. Campbell had 17 punts over 50 yards with eight touchbacks, eight fair catches and 15 punts landed inside the 20. That was his first season with UTEP.

If Campbell improves, the senior could be a selected in the 2013 NFL Draft.



Missing Include for PHPIncludeFailed_dropdowndraftpos2013.php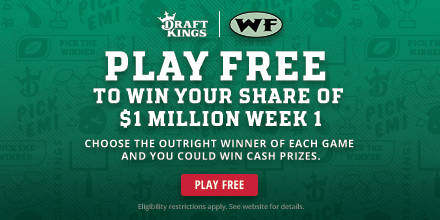 NFL Picks
- Sept. 20
2019 NFL Mock Draft
- Sept. 20
Fantasy Football Rankings
- Sept. 5
2019 NBA Mock Draft
- Aug. 13
2020 NFL Mock Draft
- Aug. 1
NFL Power Rankings
- June 3