Top Fantasy Quarterbacks:
Andrew Luck: 24-of-54, 391 yards. 4 TDs, 3 INTs. 3 carries, 33 rush yards.
Cam Newton: 15-of-27, 232 yards. 3 TDs, 0 INTs. 7 carries, 78 rush yards.
Russell Wilson: 23-of-37, 293 yards. 2 TDs, 0 INTs. 9 carries, 71 rush yards.
Tony Romo: 22-of-27, 303 yards. 3 TDs, 0 INTs. 3 carries, 14 rush yards.
Carson Palmer: 34-of-54, 351 yards. 2 TDs, 1 INT.
Peyton Manning: 27-of-38, 242 yards. 3 TDs, 1 INT.
Jay Cutler: 17-of-26, 233 yards. 2 TDs, 0 INTs. 4 carries, 27 rush yards.
Matthew Stafford: 27-of-46, 313 yards. 2 TDs, 1 INT.
Ryan Fitzpatrick: 9-of-17, 112 yards. 2 TDs, 1 INT. 5 carries, 18 rush yards. 1 rush TD.
Robert Griffin: 13-of-21, 163 yards. 1 TD, 0 INTs. 5 carries, 72 rush yards.
Top Fantasy Running Backs:
Bryce Brown: 24 carries, 169 yards. 2 TDs. 4 catches, 14 rec. yards. 1 fumble.
Adrian Peterson: 21 carries, 210 yards. 1 TD. 1 catch, 10 rec. yards.
Demarco Murray: 23 carries, 83 yards. 1 TD. 4 catches, 19 rec. yards.
Matt Forte: 21 carries, 66 yards. 3 catches, 30 rec. yards. 1 rec. TD.
Trent Richardson: 20 carries, 72 yards. 1 TD. 3 catches, 23 rec. yards.
Marshawn Lynch: 19 carries, 87 yards. 1 TD. 2 catches, 11 rec. yards. 1 fumble.
C.J. Spiller: 14 carries, 77 yards. 1 TD.
Ray Rice: 12 carries, 78 yards. 1 TD.
James Starks: 15 carries, 66 yards. 1 TD. 2 catches, 16 rec. yards.
Michael Turner: 12 carries, 83 yards. 1 TD. 1 fumble.
Jamaal Charles: 27 carries, 127 yards. 4 catches, 11 rec. yards.
Mikel Leshoure: 21 carries, 57 yards. 1 TD. 2 catches, 16 rec. yards.
BenJarvus Green-Ellis: 25 carries, 118 yards. 4 catches, 14 rec. yards.
Stevan Ridley: 19 carries, 71 yards. 1 TD.
Alfed Morris: 22 carries, 124 yards.
Top Fantasy Receivers:
Calvin Johnson: 13 catches, 171 yards. 1 TD.
Demaryius Thomas: 8 catches, 99 yards. 2 TDs.
Dez Bryant: 6 catches, 98 yards. 2 TDs.
Donnie Avery: 5 catches, 91 yards. 2 TDs.
Steve Smith: 5 catches, 120 yards. 1 TD.
Josh Gordon: 6 catches, 116 yards. 1 TD.
Pierre Garcon: 8 catches, 106 yards. 1 TD.
Brandon Marshall: 10 catches, 165 yards.
Wes Welker: 12 catches, 103 yards. 1 TD.
Sidney Rice: 6 catches, 99 yards. 1 TD.
Golden Tate: 5 catches, 96 yards. 1 TD.
Rod Streater: 3 catches, 96 yards. 1 TD.
Mike Williams: 6 catches, 93 yards. 1 TD.
Anquan Boldin: 5 catches, 81 yards. 1 TD.
Cecil Shorts: 7 catches, 77 yards. 1 TD.
Lance Moore: 7 catches, 123 yards.
Lestar Jean: 1 catch, 54 yards. 1 TD.
Miles Austin: 2 catches, 46 yards. 1 TD.
Victor Cruz: 5 catches, 104 yards.
Danario Alexander: 6 catches, 102 yards.
Top Fantasy Tight Ends:
Brandon Myers: 14 catches, 130 rec. yards. 1 rec. TD.
Heath Miller: 5 catches, 97 rec. yards. 1 rec. TD.
Martellus Bennett: 5 catches, 82 rec. yards. 1 rec. TD.
Tony Gonzalez: 4 catches, 58 rec. yards. 1 rec. TD.
Tony Moeaki: 4 catches, 54 rec. yards. 1 rec. TD.
Top Fantasy IDP:
Von Miller: 6 tackles, 1 sack, 1 INT, 1 forced fumble, 1 TD.
Carlos Dunlap: 5 tackles, 2 sacks, 2 forced fumbles.
Kerry Rhodes: 6 tackles, 2 INTs, 1 forced fumble.
Demorrio Williams: 6 tackles, 1 INT, 1 TD.
Trevor Scott: 3 tackles, 2 sacks, 1 forced fumble.
William Moore: 11 tackles, 2 INTs.
Morgan Burnett: 7 tackles, 2 INTs.
Don Carey: 7 tackles, 2 INTs.
Reshad Jones: 10 tackles, 1 sack, 1 INT.
Whitney Mercilus: 2 tackles, 2 sacks.
Janoris Jenkins: 5 tackles, 1 TD.
Corey Graham: 11 tackles, 1 INT.
Corey Lynch: 11 tackles, 1 INT.
Harrison Smith: 11 tackles, 1 INT.
Bobby Wagner: 11 tackles, 1 sack.
Chad Greenway: 16 tackles.
Tyvon Branch: 12 tackles.
London Fletcher: 12 tackles.
Fantasy Scrubs of the Week:
Mark Sanchez: 10-of-21, 97 yards. 3 INTs.
No other quarterback scrubs
No running back scrubs
Justin Blackmon: 1 catch, 9 yards.
Jordy Nelson: 1 catch, 10 yards.
Roddy White: 1 catch, 20 yards.
Larry Fitzgerald: 1 catch, 23 yards.
Denarius Moore: 2 catches, 31 yards.
Torrey Smith: 3 catches, 33 yards.
Jeremy Maclin: 3 catches, 38 yards.
2012 NFL Power Rankings: Week 14 - Top 10
Follow
@walterfootball
for updates.
Houston Texans (11-1) - Previously: #4 - I like how the Texans take care of business in divisional road games. They don't f*** around like the 49ers did with the Rams this past Sunday. Houston absolutely dominated Tennessee.

By the way, major dap to Matt Schaub for calling out Ndamukong Suh. Schaub said last week that he wouldn't want someone like Suh on his team. Suh is a phenomenal talent, but I feel as though that part of the reason the Lions have so many disciplinary issues is because Suh, their leader, can't control himself on the football field. As a consequence, Detroit has been a major disappointment this season.


New England Patriots (9-3) - Previously: #3 - I'd rank the Patriots No. 1 if I wasn't concerned about their offensive line. Tom Brady was pummeled at Miami. It was bad. I guess Brady's protection will be better once Rob Gronkowski is back and defenses have to focus on him.

Speaking of tight ends, I recently heard this quote from the NFL Network's Michael Lombardi: "The day I met Bill Belichick, the only thing he could think about were tight ends." Not that there's anything wrong with that.


San Francisco 49ers (8-3-1) - Previously: #1 - Vernon Davis will continue to have sand in his vag regarding the starting quarterback situation, but Colin Kaepernick is still the right guy for the job. It wouldn't even be discussed that much had David Akers nailed a makeable field goal in overtime. Kaepernick gives the 49ers so much more upside than Alex Smith. I loved the stat that Ron Jaworski brought up prior to Sunday's slate of games: It's taken Smith 217 attempts to complete six passes of 30 yards or longer. For Kaepernick? Just 74 attempts. Factor in Kaepernick's rushing ability, and it's not even close.

But what about Kaepernick's inexperience? Well, Tom Brady and Ben Roethlisberger both won Super Bowls in their second year. Kaepernick's obviously not on their level right now, but remember that we had no idea how good those two would be before they hoisted their first Lombardi Trophy.


Atlanta Falcons (11-1) - Previously: #5 - Congratulations to the Falcons, for prevailing in their must-win game. Yes, Atlanta had a must-win situation on the line despite owning a 10-1 record. That's what Michael Irvin opined prior to the Thursday night contest.

Color me unimpressed, by the way. The Falcons needed the worst performance in Drew Brees' career to barely beat a pedestrian 5-7 squad. They still can't stop the run or protect the quarterback. Guys like Tony Gonzalez want their team to get respect, but we've seen Atlanta have success in the regular season before. Maybe it's not totally fair, but the Falcons need to prove themselves in the playoffs. Nothing they do until then really matters.


Denver Broncos (9-3) - Previously: #6 - Nice rebound performance from the Broncos after that ugly victory against the Chiefs. The Buccaneers had no chance against Peyton Manning, who didn't even need his targets to stand up in order to complete passes to them.

Speaking of Manning, I love the "bold predictions" fantasy segment on the Red Zone channel prior to the 1 p.m. games because none of the predictions are bold. One guy with fancy-shmancy hair said, "Peyton Manning will be a top-two fantasy quarterback in Week 13." Wowowowowowowowow. Way to go out on a limb there, bud.


New York Giants (7-5) - Previously: #2 - Here's a recap of Redskins 17, Giants 16:

- ESPN is spending most of its time talking about Robert Griffin, and he was great, but I feel as though the biggest story in this game was Washington's defense. The Redskins limited the Giants to just three points and 122 total net yards in the second half. New York spontaneously combusted with dumb penalties, but the Redskins made several great plays and holds to frustrate Eli Manning and his offensive line.

- The penalties were a major issue. The Giants looked like the Cowboys, committing nine infractions. "It seemed like every time we did something, there was a penalty," Tom Coughlin said afterward. The yellow flags definitely seemed to come at crucial moments. Sean Locklear false started in the red zone. Manning was guilty of intentional grounding deep in Washington territory on the next drive. Worst of all, a hold negated a first down with four minutes left. New York punted the ball away and never got it back.

- As mentioned, Griffin was terrific. He went 13-of-21 for 163 yards and a touchdown with 72 rushing yards on just five scrambles. His passing numbers could have been much better because Logan Paulsen, Pierre Garcon and Niles Paul all had drops. Garcon (8-106) caught Griffin's sole score.

- Alfred Morris rushed for 124 yards on 22 carries. He lost a key fumble inside the red zone, but made up for it with tough runs on the final drive. The Giants had no answer for him, especially with Griffin as a read-option threat.

- Manning, meanwhile, went 20-of-33 for 280 yards and a touchdown. He was very sharp on third down (9-of-15), but his teammates ultimately betrayed him with dumb penalties. Manning threw exclusively to Victor Cruz (5-104), Martellus Bennett (5-82, TD) and Hakeem Nicks (5-43), as they were the only non-running backs to catch more than one pass for the Giants.

- Ahmad Bradshaw (24-103) saw almost all of the carries, with first-round rookie David Wilson playing just a small role (4-9). It must be noted that Bradshaw converted all of his short-yardage opportunities, so New York didn't miss Andre Brown.

- Speaking of injured Giants, Locklear was carted off on a stretcher in the fourth quarter because of an injured knee. That's huge because it'll force the decrepit David Diehl back into the lineup.


Green Bay Packers (8-4) - Previously: #7 - I was shocked to see the Packers run the ball so well against the Vikings. If they can maintain some sort of balance offensively, they'll be very difficult to eliminate in the playoffs, assuming they get their key defenders back by then.

As for Minnesota... ugh. Why couldn't Blair Walsh hit that spread-pushing field goal? Why did he have to screw me out of $110 like that? He clearly hates me and wants my bank account to be depleted. And he's also clearly working for the mob. Douche.


Pittsburgh Steelers (7-5) - Previously: #10 - Overreaction on Charlie Batch, much? I'm sure any quarterback would struggle when trying to force the issue after every single running back of his fumbled the ball.

I hope Pittsburgh's victory over Baltimore silences both Cris Carter and Raven fans. Baltimore backers have sent me tons of hate mail over the past few weeks, ranting about how I'm an idiot for not ranking their team highly enough. Well, as I wrote last week, the Ravens don't do a single thing consistently well. They're just an above-average team that got lucky in several wins.

As for Carter, he said Batch had no chance to win any football games. It went something like this: "When I was with the Vikings, Charlie Batch was 1-6 against us! He was 1-6! Hee hee hee, honk honk!" When the other analysts pointed out that Batch was 5-2 with the Steelers prior to the Cleveland game, Carter looked befuddled for a second and continued to rant about how much Batch sucks.

It was yet another stupid moment for Carter. He's said and/or done many dumb things over the years. There was his hated for Tim Tebow. There was the time he shouted, "Big Ben need to get better, Key! Big Ben need to get better, Boom! Big Ben need to get better, Tommy!" And who could forget when he broke Carl Winslow's coffee table?


Seattle Seahawks (7-5) - Previously: #11 - Want to know why the Seahawks are having so much success this year? It's because Pete Carroll isn't a stubborn idiot like Rex Ryan. Let's compare the two teams:

The Jets paid a ton of money to a pedestrian quarterback this offseason.
The Seahawks paid a ton of money to a pedestrian quarterback this offseason.

The Jets acquired a promising, young quarterback via a mid-round selection in the spring.
The Seahawks acquired a promising, young quarterback via a mid-round selection in the spring.

The Jets' pedestrian quarterback was awful in the preseason.
The Seahawks' pedestrian quarterback was awful in the preseason.

The Jets stuck with their overpriced pedestrian quarterback.
The Seahawks made the switch to their promising, young quarterback.

The Jets stink.
The Seahawks are poised to make a playoff run.

I hope Ryan learned his lesson. Being a stubborn idiot seldom pays off. Creatively thinking outside the box, meanwhile, can be very lucrative.


Chicago Bears (8-4) - Previously: #8 - Chicago's defense... not as good as advertised. Having said that, I feel as though the Bears would have beaten Seattle if they won the coin toss in overtime. Both stop units were reeling.

Speaking of the Bears, I found this confusing post on the comment board:

Info for tonight game. 1. Chicago back up QB Jason Campbell vs. SF back up QB Colin Kaepernick. I give edge to Chicago, because JC use to be starter QB for Washinton and Oakland. Honestly, both QB is suck, but compare to C.Kaepernick, Campbell much better. 2. Boths D is about equal. I feel sorry to boths back up QB tonight. Go against two best D in the leage. Good luck. Believe or not I'm picking Chicago come out with a win tonight. My predict score Chicago 17, SF 13. But this my predict right now. I will be back to confirm my FINAL thought.

Boths? My predict? What the hell is this? And I love how he'll be back to confirm his "FINAL thought." Did he even have an initial thought?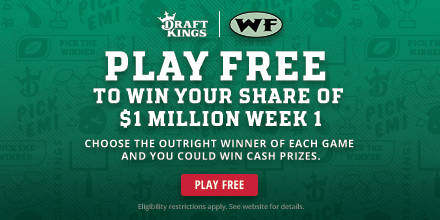 2012 NFL Power Rankings: Week 14 - Bottom 10


32. Oakland Raiders (3-9) - Previously: #32 - I tweeted (@walterfootball) my reaction to the news last week that Rolando McClain might be cut:

Many people tweeting #Raiders cut ILB Rolando McClain. If they cut him and not Tommy Kelly... #wtf

#GBBZach replied, "You hate Tommy Kelly... a lot," to which I responded, "Just jealous that I can't make millions and not give once of effort at my job."

I was glad that Raider fans booed Kelly after an offsides penalty against the Browns. It's good to know that other people realize how much of a bum he is.

31. Kansas City Chiefs (2-10) - Previously: #31 - I still can't believe the Jovan Belcher homicide-suicide happened. Great job by the Chiefs pulling together and winning a game, though I don't think all of the players should have been forced to play. It should've been optional - and the owner should have made it clear that any player sitting out the contest wouldn't be docked a paycheck.

The Washington Post's Kent Babb (@kentbabb) said it best, I thought: "Don't think pain would've dissolved after a day or week. But there must be time for grieving. This re-affirms belief players are plow horses."

30. Philadelphia Eagles (3-9) - Previously: #30 - Andy Reid announced that Nick Foles will be the starter to close out the year. That means we must bid adieu to the Eagles' dynasty that QB Dog Killer spoke of prior to the season. Philadelphia's great dynasty has enjoyed so much success with QBDK, so this is a sad day in the City of Brotherly Love.

29. Arizona Cardinals (4-8) - Previously: #29 - I think I may start a new segment called the Adventures of Ryan Lindley's Magic Flask. I never thought it would happen, but I think we've found a quarterback who happens to be more intoxicated than Derek Anderson.

28. New York Jets (5-7) - Previously: #24 - How convenient that Tim Tebow wasn't active when Rex Ryan finally decided to bench Mark Sanchez! And what's with this mysterious broken rib injury? When did it occur? My guess is that Tebow accidentally ate some ribs that Ryan had been saving for his eighth dinner one night, so Ryan has decided not to use Tebow because of his eaten ribs "broken ribs."

27. Tennessee Titans (4-8) - Previously: #28 - The Titans just lost to the Texans, so it's time for the Adventures of Stupid Vince and Senile Bud! In this week's episode...

Bud Adams: Man servant, I have some important news to share with you. I just drafted a quarterback named Vince Young. He's going to be a star!

Vince Young: Derrr, you tolded me you got throw guy name Vince Young last week and say maybe I can meeted him ha.

Bud Adams: Oh, how forgetful of me! Yes, I want you to meet him. Let me call his cell phone right now.

Vince Young: OK, I never meeted guy with same first names and second names as me. Sometime some guy have same first names but no same second name or sometime guy have same first name but no same second names but no ever happen to have first and second names the same.

Bud Adams: Quiet, man servant, the phone is ringing.

Vince Young: My phone make buzz buzz sound too.

Bud Adams: Don't answer it. This is important. Damn it, Vince, pick up the phone!

Vince Young: Phone keep making buzz buzz sound. Screen say "Titan HQ." Somebody in building calleding me!

Bud Adams: Weh? Who's calling you at this important time? I'll fire them! Answer it and let me know who it is, man servant!

Vince Young: OK. Hello? Who this? Who make phone make buzz buzz sound?

Bud Adams: Hello? Man servant, Vince Young answered the phone, so hang up. Hey Vince! I want you to meet my man servant. He's... hello? Hello? Hello!? Damn it, he must have had bad reception. Don't worry, man servant, you'll meet him in no time!

26. Jacksonville Jaguars (2-10) - Previously: #26 - Chapter 48 of Mike Mularkey's upcoming book, 101 Ways to Lose a Football Game After Establishing a Big Lead:

Fat men are scary. At least I've always feared them. Like, what if you get too close to one who hasn't eaten in two hours? He might just devour you by accident. Fortunately, fat men are useful when it comes to blowing football games. If you have a fat, crappy right tackle on your roster, put a dozen cheeseburgers in his locker just prior to kickoff with a note saying, "If we get close to the goal line, commit a dumb personal-foul penalty to negate a shot at a touchdown. If you do this, I'll give you a dozen more cheeseburgers." This works like a charm.

25. Carolina Panthers (3-9) - Previously: #25 - The Panthers were in a tough spot against that Chiefs' buzzsaw. Much later, NBC's Bob Costas made his latest attempt to tell us why he's better than everyone else, suggesting that neither Jovan Belcher nor his girlfriend would be dead if guns were outlawed. Whether you agree with this or not, it's fairly evident that Costas is a giant douche for using this tragedy to promote his own politics. Costas is absolute scum - and that is why I opted to interview him this week.

Me: Hey Bob, thanks for agreeing to do this interview even though I just called you a "giant douche" and "absolute scum."

Bob Costas: No problem, Walt. I understand your frustration. Not everyone can be as heroic as me when it comes to saving the world.

Me: Saving the world?

Bob Costas: Absolutely. The horrific tragedy in Kansas City is a reminder that no one would ever die if guns were made illegal.

Me: So, Belcher couldn't have purchased a gun illegally? Or he couldn't have stabbed his girlfriend with a knife?

Bob Costas: This is why you are a lesser human being than I. You don't understand that outlawing guns would end all violence.

Me: We'll agree to disagree then. You told me you wanted to say something else?

Bob Costas: Yes. I want to discuss Hurricane Sandy. I believe that Jason Whitlock said it best when he wrote the following with ketchup on a napkin: The Hurricane Sandy tragedy is a reminder that the absence of homophobia could have prevented everyone from losing their homes.

Me: What? Where do you get that from? And why are you quoting Jason Whitlock? He's in a food coma 24-7 and never has any idea what he's saying.

Bob Costas: Hurricane Sandy penetrated the northeast Atlantic Coast. This was Mother Nature telling us that we shouldn't be afraid of men penetrating other men.

Me: What?

Bob Costas: Once again, this is a reminder that you are a lesser human than I. Walt, you are an awful person for not wanting to save the world.

Me: But you're not saving the world. You're just talking down to us like an arrogant piece of s***. You use tragedy to promote your politics in a feeble attempt to make yourself seem better than everyone, but that just makes you so much worse.

Bob Costas: That's OK. I forgive you. You just don't understand what it takes to save the world. For instance, last year's earthquakes in Japan could have easily been prevented if everyone believed abortions should be legal.

Me: What? You can't possibly explain that.

Bob Costas: It's easy. Some may classify earthquakes as an abortion. If abortions, or earthquake abortions in this instance, were all legal, the earthquake wouldn't have been mad and wouldn't have taken the lives of innocent people - though none of us are truly innocent when it comes down to it. Even myself - I'm not innocent because I'm Caucasian. If I were exactly the same but a minority instead of Caucasian, perhaps I would be truly innocent.

Me: Dude, I think you've lost your mind.

24. San Diego Chargers (4-8) - Previously: #22 - My friend Matvei, who enters in my Las Vegas Hilton Super Contest picks, sent me a G-chat message when I told him that one of my five picks last week was Chargers +1.5:

Before I sent this email to the proxy, I think I need you to sign a legal release:
You, Walter Cherepinsky, being of sound mind, want to take the Chargers +1.5

Apparently, I was not being of sound mind.

23. Cleveland Browns (4-8) - Previously: #27 - Matvei also texted me the following about the Browns:

If my two grandmas replaced Pat Shurmur and Brandon Weeden, the Browns would be .500 with all of the talent they have on defense.

Sad, but true.


2012 NFL Power Rankings: The Rest:
11. Washington Redskins (6-6). Previously: #12
12. Baltimore Ravens (9-3). Previously: #9
13. Indianapolis Colts (8-4). Previously: #15
14. Cincinnati Bengals (7-5). Previously: #16
15. New Orleans Saints (5-7). Previously: #13
16. Tampa Bay Buccaneers (6-6). Previously: #14
17. Minnesota Vikings (6-6). Previously: #17
18. Dallas Cowboys (6-6). Previously: #18
19. Detroit Lions (4-8). Previously: #19
20. Buffalo Bills (5-7). Previously: #20
21. St. Louis Rams (5-6-1). Previously: #22
22. Miami Dolphins (5-7). Previously: #21
Run Defenses, Pass Defense, Pass Protection:
Something new this year - I'm keeping track of precise run defense, pass defense and pass protection rankings in Excel. The benefit to this is that it'll be broken down by week. Here are the download links:
2012 NFL Defensive Rankings Spreadsheet
(2007 Excel)
2012 NFL Defensive Rankings Spreadsheet
- (1999-2003 Excel)
NFL Picks
- Oct. 20
2020 NFL Mock Draft
- Oct. 20
2019 NFL Mock Draft
- Oct. 18
Fantasy Football Rankings
- Sept. 5
2019 NBA Mock Draft
- Aug. 13
NFL Power Rankings
- June 3
---
---
WalterFootball.com is part of the NESN digital network.
Support Walt's Other Site:

Sales Tips and Sales Advice - Tons of sales tips, sales techniques and sales advice, including a Sales Mock Draft: The 32 Worst Things You Can Do in Sales.

; ;