Top Fantasy Quarterbacks:
Drew Brees: 29-of-43, 396 yards. 4 TDs, 1 INT.
Aaron Rodgers: 28-of-40, 365 yards. 4 TDs. 1 fumble.
Eli Manning: 13-of-21, 208 yards. 5 TDs.
Russell Wilson: 15-of-19, 250 yards. 1 TD. 10 carries, 58 rush yards. 1 rush TD.
Peyton Manning: 23-of-29, 304 yards. 3 TDs.
Terrelle Pryor: 13-of-28, 150 yards. 2 TDs, 1 INT. 9 carries, 49 rush yards. 1 rush TD.
Christian Ponder: 16-of-28, 234 yards. 3 TDs. 2 carries, 16 rush yards.
Matthew Stafford: 24-of-42, 272 yards. 3 TDs, 1 INT. 2 fumbles.
Colin Kaepernick: 16-of-28, 276 yards. 2 TDs. 3 carries, 5 rush yards.
Tom Brady: 22-of-36, 284 yards. 2 TDs.
Top Fantasy Running Backs:
Alfred Morris: 33 carries, 200 yards. 3 TDs. 2 catches, 12 rec. yards.
DeAngelo Williams: 21 carries, 210 yards. 2 TDs.
Adrian Peterson: 34 carries, 199 yards. 1 TD. 1 rec. TD.
Mike Tolbert: 10 carries, 25 yards. 3 TDs. 1 catch, 22 rec. yards.
Doug Martin: 28 carries, 142 yards. 1 TD. 4 catches, 18 rec. yards.
Ahmad Bradshaw: 16 carries, 107 yards. 1 TD. 1 catch, 41 rec. yards.
Stevan Ridley: 20 carries, 74 yards. 2 TDs.
Matt Forte: 24 carries, 103 yards. 1 TD. 2 catches, 21 rec. yards.
C.J. Spiller: 24 carries, 59 yards. 2 catches, 72 rec. yards. 1 rec. TD. 1 fumble.
Arian Foster: 16 carries, 96 yards. 1 TD. 2 catches, 23 rec. yards.
David Wilson: 15 carries, 75 yards. 1 catch, 15 rec. yards. 1 rec. TD.
Frank Gore: 20 carries, 68 yards. 1 TD. 3 catches, 21 rec. yards.
Vick Ballard: 27 carries, 78 yards. 1 TD.
Darren Sproles: 3 carries, 1 yard. 8 catches, 79 rec. yards. 1 rec. TD.
Lance Ball: 15 carries, 66 yards. 1 TD.
Top Fantasy Receivers:
Michael Crabtree: 8 catches, 172 yards. 2 TDs.
Greg Jennings: 8 catches, 120 yards. 2 TDs.
Michael Floyd: 8 catches, 166 yards. 1 TD. 1 fumble.
Eric Decker: 7 catches, 76 yards. 2 TDs.
Demaryius Thomas: 7 catches, 122 yards. 1 TD.
Rueben Randle: 4 catches, 58 yards. 2 TDs.
Marques Colston: 5 catches, 52 yards. 2 TDs.
T.Y. Hilton: 4 catches, 111 yards. 1 TD.
Earl Bennett: 5 catches, 109 yards. 1 TD.
Wes Welker: 8 catches, 94 yards. 1 TD.
Jarius Wright: 3 catches, 90 yards. 1 TD.
Jordy Nelson: 3 catches, 87 yards. 1 TD.
Justin Blackmon: 6 catches, 79 yards. 1 TD.
Andre Johnson: 12 catches, 141 yards.
Mike Williams: 6 catches, 65 yards. 1 TD.
James Jones: 6 catches, 62 yards. 1 TD.
Lance Moore: 4 catches, 121 yards.
Victor Cruz: 4 catches, 52 yards. 1 TD.
Steve Johnson: 6 catches, 111 yards.
Jordan Shipley: 7 catches, 51 yards. 1 TD.
Top Fantasy Tight Ends:
Jimmy Graham: 9 catches, 115 rec. yards. 1 rec. TD.
Jason Witten: 7 catches, 56 rec. yards. 1 rec. TD.
Marcedes Lewis: 7 catches, 103 rec. yards.
Rob Gronkowski: 2 catches, 42 rec. yards. 1 rec. TD.
Will Heller: 2 catches, 29 rec. yards. 1 rec. TD.
Top Fantasy IDP:
Zach Brown: 4 tackles, 1 sack, 2 INTs, 2 TDs.
Carlos Dunlap: 2 tackles, 1 sack, 1 INT, 1 TD.
Chris Long: 5 tackles, 3 sacks.
Everson Griffen: 4 tackles, 3 sacks.
Justin Francis: 3 tackles, 3 sacks.
Jonathan Vilma: 8 tackles, 1 INT, 1 TD.
Lawrence Timmons: 6 tackles, 2 sacks, 1 forced fumble.
Bryan Scott: 4 tackles, 1 INT, 1 TD.
Vontae Davis: 5 tackles, 2 INTs.
Paul Posluszny: 10 tackles, 2 sacks.
Derrick Morgan: 5 tackles, 2 sacks.
Jabaal Sheard: 5 tackles, 2 sacks.
Michael Johnson: 2 tackles, 2 sacks.
Charles Johnson: 2 tackles, 2 sacks.
Jo-Lonn Dunbar: 11 tackles, 1 sack, 1 forced fumble.
Lamarr Houston: 13 tackles, 1.5 sacks.
Cortez Allen: 8 tackles, 2 forced fumbles.
Mike Harris: 5 tackles, 1 TD.
Vontaze Burfict: 18 tackles.
Karlos Dansby: 13 tackles.
Luke Kuechly: 13 tackles.
Mason Foster: 12 tackles.
Fantasy Scrubs of the Week:
Mark Sanchez: 17-of-35, 205 yards. 1 INT. 2 carries, -1 rush yards. 1 fumble.
Jake Locker: 9-of-15, 152 yards. 5 carries, 3 rush yards.
Mark Ingram: 10 carries, 39 yards.
Hakeem Nicks: 0 catches, 0 yards.
Miles Austin: 0 catches, 0 yards.
Brandon Lloyd: 1 catch, 9 yards.
Larry Fitzgerald: 2 catches, 13 yards.
Kenny Britt: 2 catches, 21 yards.
A.J. Green: 2 catches, 26 yards.
Danny Amendola: 4 catches, 27 yards.
Reggie Wayne: 4 catches, 40 yards.
Brandon Marshall: 5 catches, 42 yards.
2012 NFL Power Rankings: Final Regular Season - Top 10
Follow
@walterfootball
for updates.
Denver Broncos (13-3) - Previously: #1 - Forum member Wraith expressed his issue with having the Broncos No. 1, citing that they've beaten mostly bad teams and lost to the NFL's elite early in the season. This is true, but consider:

- The Broncos have won 10 in a row, all by seven or more. Their closest game came against the Chargers, thanks to a couple of late, meaningless touchdowns. The Chiefs appeared to hang around the first time (more on this later), but only because Matt Prater uncharacteristically missed several field goals.

- Denver went on the road and destroyed the Ravens, who then went on to clobber the Giants. That victory was highly impressive.

- Those early-season results mean nothing. Both Peyton Manning and the defense have improved drastically since.

The Broncos are the team to beat in the NFL. That doesn't mean they'll absolutely win the Super Bowl, but they have to be considered the favorite.


Seattle Seahawks (11-5) - Previously: #2 - The Seahawks nearly lost to St. Louis on Sunday, but the Rams are no joke. They beat and tied the 49ers in two games. They put so much pressure on Russell Wilson, but the "MVP Canadate" was able to prevail with a very strong second-half performance.

I'm concerned about the spot the Seahawks are in this week. As a franchise, they've won just one road playoff game. They're laying points at the Redskins, so expecting a rookie to win as a favorite on the road is a lot to ask.


New England Patriots (12-4) - Previously: #3 - Tom Brady finally looked sharp in the first half. Having Rob Gronkowski back is huge, and the bye week is exactly what the team needed because it'll allow the Gronker to get back to full strength.

As for the Dolphins, e-mailer Efren S. sent this confusing picture over:



So, I guess we now know why the Dolphins didn't score a single point at Foxborough - it's because they weren't really there. They were at Green Bay and Dallas somehow.


Green Bay Packers (11-5) - Previously: #4 - Here's what I wrote last week: "The Packers will continue to improve as they keep getting their key defensive players back from injury. Charles Woodson will be returning soon. If the offensive line holds up, Green Bay could easily make a Super Bowl run."

Oops. Well, it could still happen. The Packers were just in a tough spot. They should be able to handle the Vikings in a revenge game, and then they'll get the Justin Smith-less 49ers. If they win that contest, they'll either travel to a weak Atlanta squad or host the Seahawks or Redskins, whom they should be able to handle.

I had the Packers beating the Texans in the Super Bowl in my preseason playoff projection. I'll stick with Green Bay, but switch Houston with Denver.


San Francisco 49ers (11-4-1) - Previously: #7 - Congrats to the 49ers for winning the "Western Conference Divisional Championship," as Jim Harbaugh called it. I'm still concerned about San Francisco's playoff chances without a healthy Justin Smith.


Washington Redskins (10-6) - Previously: #8 - It's exciting to think what this Redskin team can do over the next decade. They're so young. If Robert Griffin can stay healthy, multiple Super Bowls are a possibility.

There are some who say Griffin isn't that important to the Redskins, however. And by "some," I mean ESPN's Merril Hoge, who posted this completely asinine tweet Sunday night:



If I didn't know any better, I'd say Hoge recently awakened from a 20-year coma. It's like he thinks this is 1990 and that running backs are more important than any other position.


Minnesota Vikings (10-6) - Previously: #10 - I still think the MVP should go to Peyton Manning because the Vikings can't win the Super Bowl with just Adrian Peterson, but I'll have no problem if Peterson wins the award.

I have to mention that Mike Ditka said the following when discussing the Vikings: "We have a tendency to forget the past when we're in the present." When we're in the present? When are we not in the present? Does Ditka have some super-secret time machine he hasn't told us about?


Atlanta Falcons (13-3) - Previously: #5 - The Falcons A) played their starters and were manhandled by the slumping Buccaneers and B) possibly lost John Abraham for the playoffs. Think they peaked early yet again? This team is in trouble.


Houston Texans (12-4) - Previously: #6 - Another top seed playing like crap that simply peaked too early. The Texans have lost their previous two games to the Vikings and Colts by a combined score of 51-22. The good news is that they get to build some momentum against the Bengals in Round 1. The bad news is that they'll have to travel to Foxborough the following weekend, where they were absolutely slaughtered recently.


Baltimore Ravens (10-6) - Previously: #9 - The Ravens barely played any of their starters, so here's some more Twitter fun. I posted this following the Cowboys-Redskins game:



Damn it, I meant to say "impending" dental bill because there's no way that guy's been to a dentist in decades. Oh well. Follow me @walterfootball.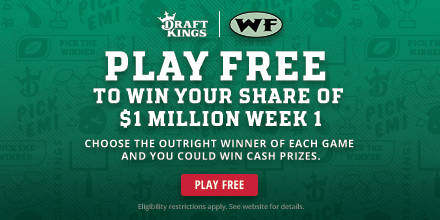 2012 NFL Power Rankings: Final Regular Season - Bottom 10


32. Kansas City Chiefs (2-14) - Previously: #32 - Of all the coaching firings today, I was most saddened by Romeo Crennel's dismissal. Not that he didn't deserve it, but he seems like the nicest dude ever.

You can see all my coaching firing grades here.

31. Oakland Raiders (4-12) - Previously: #31 - Isn't it strange that Dennis Allen was so set on starting Matt Leinart but then changed his mind to Terrelle Pryor out of nowhere? To find out why this happened, I called Allen on Monday and set up an interview with him...

Me: Hey Dennis, thanks for agreeing to do this interview even though I've criticized you so much over the past few months.

Dennis Allen: It's OK, Walt! TBH I'm your biggest fan. TBH my friends and I read your site all the time.

Me: Oh, that's cool! Glad you like it. Now, let me ask you, why did you make the sudden switch from Matt Leinart to Terrelle Pryor?

Dennis Allen: TBH I don't like Matt too much. TBH I like Terrelle more.

Me: Yeah, but what made you like him more in a span of a couple of days?

Dennis Allen: TBH I don't feel like answering that. TBH I don't want to start any drama.

Me: Well I can respect that, but...

Dennis Allen: TBH I'm sick of Matt. TBH he had a hot tub party at his house and he invited all of the cool guys like Nick Lachey, but he didn't invite me. TBH I'm pretty butthurt about that.

Me: What?

Dennis Allen: TBH I don't think I'm ever going to speak to Matt again. TBH Terrelle is a lot cooler. TBH I was supposed to hang out with Terrelle last weekend but I got grounded!

Me: Grounded? What?

Dennis Allen: TBH I hate my dad. TBH he made me clean the gutters or paint the fence - he said it was my choice - but I didn't want to do either. TBH I just sat in my room all day and listened to music.

Me: Why do you still live with your parents?

Dennis Allen: TBH my allowance isn't enough for me to rent an apartment. TBH I want to move out but I can't.

Me: Dude, something's annoying me. Why do you keep saying "TBH" before each statement?

Dennis Allen: It means "to be honest." TBH Walt, I just lost a lot of respect for you because you don't know what it means.

Me: No, I know what "TBH" means, but why do you keep saying it at the beginning of every sentence?

Dennis Allen: TBH I lost more respect for you now. TBH I thought you were cool. TBH all of the cool kids like me are saying it.

Me: Ah crap, that's right. You're a kid. I should probably stop talking to you then.

30. Jacksonville Jaguars (2-14) - Previously: #29 - Chapter 59 of Mike Mularkey's upcoming book, 101 Ways to Lose a Football Game After Establishing a Big Lead:

It's the final game of the season. Your fans are searching for some kind of hope that they can hang on to for the next eight months. Why not build a lead and piss it away via special teams blunders and pick-sixes!? Nothing will frustrate them more than watching their team surrender four touchdowns via kick returns and interceptions. This will make them believe that their team is better than its record indicates. They'll grow more optimistic with each passing month, allowing you to break their hearts with more ways to lose a football game after establishing a big lead!

29. Philadelphia Eagles (4-12) - Previously: #25 - Facebook friend David P. posted the following Rotoworld entry and his thoughts on it on my wall this past week:

An NFL source "familiar with (Michael Vick's) thinking" tells the Philadelphia Inquirer he's unwilling to restructure his contract.

If true, it would leave the Eagles with precious little leverage if they decided to explore Vick's trade market, and would increase the pressure to release him before $3 million of his 2013 salary becomes guaranteed three days after the Super Bowl. Currently due $15.5 million in 2013 and in line for a solid payday if he hits the open market, Vick's reluctance to renegotiate is understandable. Unless the Eagles hire read-option maestro Chip Kelly, Sunday should be Vick's final game in an Eagles uniform.

The " in line for a solid payday if he hits the open market" part is the baffling part to me. Clearly on the decline and unable to stay healthy and on the wrong side of 30, why would any team want to give him any kind of money????

My short answer: Because some NFL teams are stupid.

It's true. QB Dog Killer deserves nothing more than a veteran minimum contract. He's a turnover machine and his scrambling skills have all but disappeared. He's essentially worthless right now.

28. Arizona Cardinals (5-11) - Previously: #30 - It's the season finale of the Adventures of Derek Anderson's Magical Flask!

Derek Anderson: Heyyyyzzzz... heeyyyyy... hey. Hey. I'm sober for the first time in months. WTF? My magical flask is empty. You, sir, you look like you've just had a good time. Where can I replenish my magical flask?

Chris Wells: Goooooo wwaaayyyy hic! I'mmmm gogonnnnn auuuudddddiisshhuunn foororrr 31 treeaammm hic!

Derek Anderson: Audition? But you suck. You're just another Big Ten plodder. No one wants you except Rex Ryan.

Chris Wells: Nooooo I'mm gonnnnn auddiissshuuuunn foforrrr soooo mannnnyyy teeeaamm hic! Evvverryyyunnnss gunnnnn giivvve meeee sooooo muuuccchh moooonneeyy hic!

27. New York Jets (6-10) - Previously: #28 - I have no idea how the Jets can possibly improve in 2013. Mark Sanchez isn't going anywhere, and his contract doesn't give the team any maneuverability.

Speaking of Sanchez, someone posted something humorous involving him and my dreadful NFL Picks in the comment board:

Forgive me WALT, but I see a valid parallel here. You showed enormous potential in 2009, made additional strides in 2010, went into a skid in 2011 and now, in 2012, you're like a deer in the headlights. You've lost your confidence, and you've even hinted as much in your bid to return to your 2010 mechanics. WALT, you are the Mark Sanchez of handicapping.

26. Tennessee Titans (6-10) - Previously: #27 - Pro Football Talk posted the following blurb recently: "Sunday's 55-7 loss to the Packers had a 16.5 local TV rating, the lowest local rating for a Titans game since the 2005 season."

And yet Mike Munchak is sticking around? I guess it's time for the Adventures of Stupid Vince and Senile Bud! In this week's episode...

Bud Adams: Man servant, you must help me understand something. They apparently have this thing called Black Monday. Are you offended that it's not called African American Monday?

Vince Young: I dunno I tink about but I borned here in city of American and I no ever beened to country of Africas.

Bud Adams: That makes sense. I just like to be politically correct because of yesterday's protests down south led by Martin Luther King Jr.

Vince Young: Derrr, I no awares Martin King have son name same name but juniors ha.

Bud Adams: How did you not know this, man servant?

Vince Young: Derrr, I dunno but it give me idea name my son Vince Young Sr. ha.

Bud Adams: Vince Young? That name sounds vaguely familiar. I must have taken a college course with him. Anyway, what's going on during Black Monday? Any exciting deals?

Vince Young: Derrr, I tink you tinking of Black Friday. Guy in store selled thing cheap Black Friday but Black Monday when coach go byebye.

Bud Adams: Coach go byebye? No! I can't have Jeff Fisher go byebye! Send him in here - I need to give him an extension!

Vince Young: Derrr, I no tink Jeff Fishes...

Bud Adams: NOW, MAN SERVANT! GET JEFF FISHER IN HERE NOW!!!

25. Buffalo Bills (6-10) - Previously: #24 - General manager Buddy Nix recently told reporters that he's planning on drafting a franchise quarterback this upcoming April.

Two thoughts on this:

1. I guess that means he won't be going after QB Dog Killer. This is a good thing, as QBDK will get his next coach fired, just as he did with Jim Mora Jr. and Andy Reid. I already discussed QBDK earlier, so I won't delve into the stupidity that comes with signing him.

2. I love how Nix just assumes he's still going to have a job in 2013. He hasn't been fired yet, but he certainly could be. I guess that's a good strategy on his part. They can't fire Nix with all of the awesome plans he has in store for the team, right?

24. Cleveland Browns (5-11) - Previously: #23 - The Browns aren't worth discussing because most of their players were out against the Steelers. So, with that in mind, it's time for Power Rankings Hate Mail:

Wow. The giants and dolphins ahead of dallas? Dude you're delusional. Not to mention the saints. And don't give the "saints just beat the cowboys durrrrr" argument. By that logic, the cowboys should be ahead of the bengals.

Look up the word "delusional" in the dictionary, and you'll see a picture of every single Cowboy fan who thought their team wasn't going to choke against the Redskins.

"with the lone exception being the Saints, who arguably should have gone down to the Vikings in the NFC Championship." Stfu Walt. The Vikings coughed the ball up like a million times in the game and deserved to lose.

So, they "coughed the ball up like a million times" and still managed to go to overtime? What does that say about the Saints then? You stfu!

Apparently Walt forgot about the Broncos letting the Chiefs and Raiders hang around, or the Pats', Falcons, and Texans' various blowout wins against average-to-good teams (not to mention their comfortable wins over the Broncos themselves).

If by "hanging around," you mean the Broncos leading the Raiders 26-7 in the third quarter, then there has never been a single blowout in NFL history. And why ignore Denver's destruction of the Ravens? Are they not an "average-to-good team?"

23. Detroit Lions (4-12) - Previously: #22 - The Lions haven't made any moves with Jim Schwartz, so their fans should expect the same blunders next year. Perhaps this hilarious meme I found will cheer them up:




2012 NFL Power Rankings: The Rest:
11. Cincinnati Bengals (10-6). Previously: #12
12. Indianapolis Colts (11-5). Previously: #13
13. Chicago Bears (10-6). Previously: #11
14. New York Giants (9-7). Previously: #16
15. Carolina Panthers (7-9). Previously: #18
16. New Orleans Saints (7-9). Previously: #14
17. St. Louis Rams (7-8-1). Previously: #20
18. Miami Dolphins (7-9). Previously: #15
19. Dallas Cowboys (8-8). Previously: #17
20. Pittsburgh Steelers (8-8). Previously: #19
21. Tampa Bay Buccaneers (7-9). Previously: #26
22. San Diego Chargers (7-9). Previously: #21
Run Defenses, Pass Defense, Pass Protection:
Something new this year - I'm keeping track of precise run defense, pass defense and pass protection rankings in Excel. The benefit to this is that it'll be broken down by week. Here are the download links:
2012 NFL Defensive Rankings Spreadsheet
(2007 Excel)
2012 NFL Defensive Rankings Spreadsheet
- (1999-2003 Excel)
NFL Picks
- Oct. 22
2020 NFL Mock Draft
- Oct. 20
2019 NFL Mock Draft
- Oct. 18
Fantasy Football Rankings
- Sept. 5
2019 NBA Mock Draft
- Aug. 13
NFL Power Rankings
- June 3
---
---
WalterFootball.com is part of the NESN digital network.
Support Walt's Other Site:

Sales Tips and Sales Advice - Tons of sales tips, sales techniques and sales advice, including a Sales Mock Draft: The 32 Worst Things You Can Do in Sales.

; ;