*** Note: The write-ups for the non-playoff teams will remain the same throughout the postseason, but playoff teams will continue to be updated. ***
Los Angeles Rams (4-12) - Previously: 32.
I found these words in my inbox, as they were describing the Rams' performance against the Cardinals:

"Jared Goff is so bad that he makes Rams games entertaining from a comedic standpoint. Highlight reels of Goff should be prescribed as anti-depressants for fans of the Texans, Browns, and 49ers."

So true. In fact, I think that with Jared Goof, the Rams are the worst team I've ever seen. I'm not joking or exaggerating. I've been covering the NFL for nearly 20 years, and the Jared Goof-led Rams are the worst team I've ever seen, and I feel like such a fool for not making more money betting against them.


Cleveland Browns (1-15) - Previously: 31.
Congratulations to the Browns for not winning a meaningless game against Landry Jones! They tried their hardest, but the football gods intervened, with their voices booming through the heavens, "YOU IDIOTS, WHY ARE YOU TRYING TO WIN? WE'LL PREVENT THIS FROM HAPPENING, YOU DUMBA**ES!"

Anyway, let's do an update for Terrelle Pryor, who, according to Charles Woodson, was set to accumulate 1,800 receiving yards this year:

Terrelle Pryor's Race for 1,800:

Current Receiving Yards: 1,007
Currently on Pace for: 1,007
Yards Per Game Needed for 1,800: Infinity

OHHH NOOO!!! Pryor was just 793 yards short. Almost got there!

By the way, check out what Brian Hartline had to say about Pryor:

"Is he my No. 1? God, I hope not. You don't know what you're going to get. You don't know who's going to show up. You don't know if he's going to get in trouble. You don't know if he's going to smart off. ... Is he a No. 2? I mean maybe. He kind of disappeared the last couple weeks. ... You're a flash in the pan. You're trying to tell me with a guy that had suspect personality characteristics, I'm going to go ahead and hand you a bunch of money but you're going to work harder? Uh, I think I'm going to bet against that if I'm a betting man."

Hmm... I'm guessing Hartline didn't think Pryor could get to 1,800 either...


San Francisco 49ers (2-14) - Previously: 30.
Check out my Coach Firing Grades page if you haven't seen grades for the 49ers letting go of Chip Kelly and Trent Baalke. Of course, if you follow me on Twitter, you may have noticed that I tweeted out a link to this about 5,000 times.

Now that both men are gone, fake news stories are coming out. For example, Kelly apparently wanted to draft Dak Prescott, which I highly doubt because Kelly has no idea what he's doing. He's the man who drafted Matt Barkley and tried to turn Nick Foles into a scrambling quarterback. Naturally, the one well-known douche who steals this site's contents has tweeted that he can "confirm" Kelly's admiration for Prescott, even though he never reported it in the first place. By the way, I can confirm the sun rises in the east, for those wondering.

At any rate, I'll leave you with Trent Dilfer's immortal quote of the 49ers' roster, which Baalke did a poor job of assembling:

"The 49ers have a roster to die for."


New York Jets (5-11) - Previously: 29.
Congratulations to the Jets for 1) ruining their draft position with a meaningless win, 2) saying goodbye to their disappointing 2016 campaign, and 3) never having to start this dude again:


Jacksonville Jaguars (3-13) - Previously: 28.
I'm sure most NFL quarterbacks already have their offseason workout regimens prepared. That includes Blake Bortles. Here's his weekly "workout:"

Monday: Odyssey Nightclub
Tuesday: The Cell Block
Wednesday: The Roxbury
Thursday: The Peach Pit After Dark
Friday: The Moulin Rouge
Saturday: Winchester Tavern
Sunday: Mons Venus

Wow, how grueling! I just hope that Bortles doesn't overdo it.


Chicago Bears (3-13) - Previously: 27.
I once called the Bears underrated, and I do think that they're a lot better than their final record says they are. They have a very good defense, when everyone's healthy, and they run the ball very well. Now, if only they can find a quarterback who didn't turn the ball over 11 times in 12 quarters! First Jay Cutler, now Matt Barkley. It's almost like Chicago's opponents put magnets in the football. Or, maybe Cutler and Barkley just suck. Maybe.


Buffalo Bills (7-9) - Previously: 26.
What a horrible ending to a once-promising season. And I still don't fully understand the whole Tyrod Taylor thing. Sure, they'll be on the hook for $31 million if he gets hurt, but why wouldn't they want him to return? What other options do they have at quarterback? It really makes no sense, and it makes me think something else is afoot. I think you know what it's time for...

The Adventures of Derek Anderson's Magic Flask!

Doug Whaley: OK, Rex Ryan was fired. Not sure how I feel about that. I honestly haven't thought about it at all, and I will never think about it ever. Now I need to hire a new head coach. Hmm... options, options... whoa, Jeff Fisher, what are you doing here!? And why is Derek Anderson with you?

Jeff Fisher: I'mmm heherree tooo intnterrviivew foforrr heheheasdd cocoahchciingg ppsossotoonn.

Derek Anderson: Hiirire ethtiits guguguyy hehehes suupperr smmamarrt heheee dririinkksk Viinnccee YYoounnggs teeearrsss hic!

Doug Whaley: Jeff, are you really drinking Vince Young's tears?

Jeff Fisher: Yyeaahh whhyyy doonnn yoouu havve a siippp annndd thhenen hiirre memee hic?

Derek Anderson: He wowonnnt hiririee yoouuu heee's toooo muucuchhc ofoofff a pppuuususseeeyyy.

Doug Whaley: What? I'm not a pu**y! Give me that!

*** Ten minutes later ***

Doug Whaley: Heeyeyy yoyouurr'e bebeesstt cooaochch eeevvver whahatt dodoo yooouu thiinkk I shhooouldld dooo?

Jeff Fisher: Lleelett mememee loookkk attt roososostteerr hic! Ooihhh EJ Mannanuuu rrememinndds mmeme ofoff DJ Tanannnerr froormmm Fuullelrrr Hooususee! Sttarrt himmm attt quauaurrttbbacckk!

Doug Whaley: EJ Mnananauualal susucckkss buututt yoouurr bebeestt cocooachch eevvver sooo I'lll sttartt himmmsmss hic!


Carolina Panthers (6-10) - Previously: 25.
It was the season from hell for the Panthers, but it's finally over. Cam Newton and Luke Kuechly will be healthy next year, but the front office better find superior tackles so that Newton's shoulder doesn't explode again in 2017. Going into another year with Michael Oher and Mike Remmers again would be an outright disaster.


Indianapolis Colts (8-8) - Previously: 24.
Why was Andrew Luck so excited to beat the Jaguars? He literally lost his mind upon throwing the winning touchdown, almost as if he had just won the Super Bowl. This actually makes me concerned for Luck's health if he actually does win the Lombardi Trophy. He might get so excited that his brain blows up right on the spot. A proper reaction to a win over the craptastic Jaguars should be:

"Meh."


Cincinnati Bengals (6-9-1) - Previously: 23.
The Bengals have been the team that has most befuddled me this year, by far. I have a record of how I do picking each team in my NFL Picks page, and my worst record, by far, is with the Bengals. How bad is it? I was 3-12 picking Cincinnati games this year!

When I saw this record Sunday night, I literally yelled out loud, "I DON'T F***ING GET THIS TEAM! WHENEVER I PICK THEM, THEY GET BLOWN OUT, AND WHENEVER I GO AGAINST THEM, ANDY DALTON TURNS INTO JOE F***ING MONTANA EVEN THOUGH HE'S THROWING TO NOTHING BUT BUMS!!!"


Minnesota Vikings (8-8) - Previously: 22.
I think Roger Goodell needs to step in and remove Sam Bradford's completion percentage record. Drew Brees set the record at 71.2 in 2011, but he actually threw the ball downfield. Bradford, on the other hand, just dinked and dunked, so he doesn't deserve any sort of acclaim. The Vikings, by the way, have to feel pretty s***ty about wasting a first-rounder on Bradford. They could have the 15th-overall pick in the 2017 NFL Draft right now. Instead, they have their "record-setting" quarterback who is too much of a pansy to take chances downfield.


San Diego Chargers (5-11) - Previously: 21.
There's talk that the Chargers are going to move to Los Angeles this offseason. You know, something just popped into my head. The Chargers, if they make the move, are going to share a stadium with the Rams. Since both teams don't have coaches at the moment, why don't they share coaches as well? It could really work out for them. The apathetic fan base in Los Angeles won't even have a clue that this is happening, so it'll be an opportunity for the Rams and Chargers to save money. Plus, the five people in Los Angeles who actually care about professional football won't be able to call for the coach's firing if one of the teams is doing well.

What? That doesn't sound like a good idea to you? Well, neither does any team moving to L.A., so I'm just following the pattern!


Oakland Raiders (12-5) - Previously: 20.
I'm glad I dropped the Raiders down from two units to half of a unit in the wake of the Donald Penn injury. However, I should've known not to bet Oakland at all upon seeing Jack Del Rio's expression the previous week...




He had that long stare into the distance, almost as if he were imagining months of surfing and sun bathing during the offseason rather than coaching a bad tem. I'm shocked he didn't order a pizza during the game on Saturday!

In all seriousness, it's a shame for the Raiders. They waited so long to reach the playoffs, only to see Connor Cook play like crap. Hopefully Derek Carr can stay healthy next year. Otherwise, Raider fans will continue to be depressed, much like this guy...


Miami Dolphins (10-7) - Previously: 19.
From last week: "The Dolphins have 10 wins, but how impressive are they, exactly? They've beaten the Browns (thanks to a missed field goal), Steelers (Ben Roethlisberger got hurt in that game), Bills, Jets, Chargers, Rams (down 10-0 late in the fourth quarter), 49ers, Cardinals, Jets and Bills. Of those teams, not one has a winning record, except for the Steelers, who, again, saw Roethlisberger suffer an injury in that contest."

Not having Mike Pouncey, Byron Maxwell, Reshad Jones and Isa Abdul-Quddus (oh, and Ryan Tannehill) made a win versus Pittsburgh impossible. As did the crushing hit Bud Dupree made on Matt Moore. If you didn't see it, here it was:




It was surprising that Moore was cleared from his concussion so quickly. Well, it was surprising until we learned who cleared him, exactly...




If it's ultimately determined that Moore did indeed have a concussion, the Dolphins could be in a lot of trouble.


Houston Texans (10-8) - Previously: 18.
Brock Osweiler stole $72 million from the Texans. He's become a rich man, and he'll have even more money once he rakes in cash from this new video game that will be released soon:




Believe me, it's more fun than it looks. Instead of stealing cars, running over civilians and becoming a criminal, you get to throw interceptions, toss the ball at your receivers' feet, and demoralize an entire city.

So, what are the Texans going to do at quarterback? Facebook friend Dave P. offered the best suggestion: "The Texans have a team that can win now. I don't think they should look for a QB in the draft. I think they should get Tony Romo if they can make the numbers work."

Houston does have $12 million in cap space, so perhaps the Texans can get something done. Besides, I'm sure Romo would love to stay close to home.


Denver Broncos (9-7) - Previously: 17.
E-mailer Nathan G. sent me a hilarious reminder. This is a hate post I received for not placing the Broncos atop my power rankings earlier in the year:




By the way, congrats to Gary Kubiak on his great career. I posted a Disaster Grade for the Kubiak retirement.


Tennessee Titans (9-7) - Previously: 16.
The Titans had a disappointing end to their season because of the Marcus Mariota injury, but they have to be considered the overwhelming favorite to win the AFC South heading into 2017. They have the best defense and running game in the division, and they also have the second-best quarterback behind Andrew Luck. Their secondary sucks, but they have two first-round picks in the upcoming draft, including the No. 5 overall selection. Check out my 2017 NFL Mock Draft for more.


Washington Redskins (8-7-1) - Previously: 15.
I neither like nor hate the Redskins, but I did enjoy them losing because it spawned so many crying Jordan memes, including...




And...




Ah, this will never get old.


Arizona Cardinals (7-8-1) - Previously: 14.
The Cardinals had an awful season, but they at least finished the year on a hot streak. I mean, sure, the Calgary Stampede would've defeated the Rams, but Arizona went into Seattle and won as well. Carson Palmer apparently dealt with an injury earlier in the year, so perhaps he can rebound a bit in 2017, though I'm still concerned about his age.


Tampa Bay Buccaneers (9-7) - Previously: 13.
The Buccaneers won, but they needed so many things to happen to reach the playoffs. The Cowboys had to beat the Eagles, the 49ers had to beat the Seahawks, the Redskins needed to tie, Mariah Carey needed her sound system to work, and 49ers owner Jed York needed to not sound like a douche in his Monday press conference. None of those things happened, unfortunately.

Still, 9-7 is fine for Jameis Winston's second year. It's a nice confidence builder, but the Buccaneers will now be expected to reach the postseason in 2017.


New Orleans Saints (7-9) - Previously: 12.
Underrated NFL Team: I know yards per play is not a concrete determination of how teams are playing, but it's still an important statistic, and the Saints happened to do very well in that regard. Did you know that they outgained their opponents in yards per play in six of their final eight games? The lone exceptions were at Atlanta and Arizona, and New Orleans won the latter contest. The Saints have had some bad luck. They had their game-winning extra point blocked versus Denver, and they also dropped numerous touchdowns in a loss at Tampa. The Saints had seven defeats this year of six or fewer points, so they could have gone much better than 7-9.


Detroit Lions (9-8) - Previously: 11.
Matvei was on fire during the Saturday night game with some texts:




The Detroit receivers certainly played like they were dead. Seriously, how embarrassed should they be? They dropped countless passes, all while the Seahawks were making circus catches.

Anyway, it's a shame for the Lions. They were 9-4 entering Week 15, but they lost Travis Swanson and Theo Riddick, and they were never the same without those two players. Plus, Matthew Stafford's dislocated finger certainly played a part. The Lions could've done some damage in the playoffs had they stayed healthy, but they didn't really have a chance.


New York Giants (11-6) - Previously: 10.
From last week:

Overrated NFL Team: People were asking me if I changed my mind about the Giants being overrated in the wake of their victory over Detroit. I haven't, and as a result, the Philadelphia loss didn't surprise me at all. The Lions lost the player they planned on covering Odell Beckham Jr. with in the first quarter, and Zach Zenner fumbled inside the 5-yard line. The Lions outgained the Giants in total yards and yards per play. This Giant team reminds me a lot of the 2013 Chiefs, who started 10-0. I called that Kansas City team vastly overrated, even when they were 10-0, and it lost its initial playoff game, which was hardly a surprise. Those Chiefs eked out close wins versus mediocre and bad teams and lucked out versus decent competition, and that's what this New York team has done. That Kansas City squad went 11-5, by the way. Coincidence? Probably, but it fits my narrative, so I thought I'd include it.

Well, that was bound to happen, especially after Odell Beckham Jr. and his friends partied in Miami several days before the game. If Beckham doesn't think that the jet lag from three flights in six days had anything to do with his drops, he's crazy. Of course, we knew he was crazy because he, you know, proposed to kicking nets and stuff.

By the way, an underrated part of the whole Miami thing was that Beckham and his friends were hanging out with Justin Bieber. As I soon as I saw this, I knew the Giants were doomed. Not only is Bieber a giant douche who should be deported, but he is also completely toxic, as he's doomed every single athlete who has hung out with him.

The Giants need to take action to keep Beckham from making the same mistake. I know the perfect person to give Beckham a great pep talk:


Baltimore Ravens (8-8) - Previously: 9.
Underrated NFL Team: The Ravens didn't put any effort into their loss to the Bengals, perhaps because they were bummed out after losing out on the playoffs. However, I still believe that they are the best team not to make the playoffs. They incurred some losses earlier in the year when they were banged up, but they played better when everyone returned from injuries. The only team I can definitively say is better than them in the AFC is New England; the Ravens and Chiefs appear to be pretty even, and Baltimore is very close to the Steelers as well, given that the Ravens were nine seconds away from winning in Pittsburgh. I would've listed the Raiders prior to the Derek Carr injury, and Miami can't be considered at all because the Ravens destroyed the Ryan Tannehill-led Dolphins in Week 13.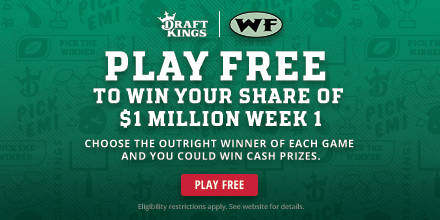 Seattle Seahawks (11-6-1) - Previously: 8.
It's clear that the Seahawks aren't the same without Earl Thomas. This guy especially isn't the same:




Julio Jones completely abused Sherman. For that not to happen again, Seattle will need Thomas healthy, and it'll also have to improve its pass rush. The offensive line is also a big issue, which I have the Seahawks addressing in my 2017 NFL Mock Draft. The biggest problem will have to be preventing the Falcons from overpaying Gene Steratore prior to kickoff.


Philadelphia Eagles (7-9) - Previously: 7.
Underrated NFL Team: The Eagles finished the year 5-1 with Lane Johnson, and that record would be 6-0 if Ryan Mathews hadn't fumbled at the end of the Detroit game. That's one of many close contests the Eagles have lost this season, as six of their nine defeats have been within a touchdown, and that includes the loss at Dallas in which they were winning in the fourth quarter. With some positive adjustments this upcoming offseason, the Eagles will be in a position to make a run at the NFC East crown in 2017.


Kansas City Chiefs (12-5) - Previously: 6.
My previous write-up:

Overrated NFL Team: Everyone is going to be focusing on the wins against the Broncos and Raiders. However, Denver sucks, and Oakland didn't have its top offensive lineman, who was a surprise scratch, and Derek Carr was so banged up that he couldn't complete routine 3-yard passes. Meanwhile, the Chiefs lost to the Buccaneers and Titans at home recently, and let's not forget that they needed a miraculous comeback to win at Carolina.

The Chiefs need to fix their offensive line and run defense. They're a smart team that'll win easy regular-season matchups, but they've been overmatched in the playoffs. Alex Smith's medicority doesn't help either, but it's not like the Chiefs can really do anything about that right now.

Still, it was a sad day for the Chiefs, as you can tell by the horse's long face:


Pittsburgh Steelers (13-5) - Previously: 4.
I can't believe the Steelers had the audacity to once again do a Facebook live stream from their locker room. If you haven't seen it, here's what it looked like:




Wow. Utterly ridiculous.

Anyway, there isn't much to say about the Steelers. They lost Le'Veon Bell in the first quarter, so with Antonio Brown constantly double teamed, Ben Roethlisberger didn't have any quality options to throw to.


Atlanta Falcons (13-5) - Previously: 5.
Overrated NFL Team: Despite their Super Bowl appearance, the Falcons are not one of the two best teams in the NFL. They've gotten extremely lucky down the stretch, as most of their opponents weren't able to take advantage of Desmond Trufant's absence. The NFC Championship should've exposed this problem, but the flu-stricken, injury-ridden Packers spent the entire afternoon making unforced errors, whether it was missing field goals, fumbling at the 5-yard line, and dropping potential interceptions. The blowout was very fluky, and as a reminder, we've seen physical teams have their way with Atlanta. The Eagles beat them, and the Chiefs also had a substantial lead against them in the fourth quarter, and that was at the Georgia Dome. The Falcons are a very good team, but they're not great.


Dallas Cowboys (13-4) - Previously: 3.
The Cowboys weren't too pleased about the loss, as you can see in this shot of Jerry Jones and Rex Ryan:




And I don't know about you, but Ezekiel Elliott looked awfully upset when eating his cereal after the loss to Green Bay:




Elliott and Dak Prescott deserve no blame for the loss. Jason Garrett, however, does. He was caught with his pants down against the Packers' hurry-up offense, and he didn't know of a rule that may have given him three free points prior to halftime. And no, Matt Millen, you did not miss a golden opportunity to insert a kielbasa up Garrett's backside; that was just a metaphor.

In all seriousness, Jerry Jones should consider a coaching change. Garrett seems to get out-coached all the time in big games, so it would be a shame for Dallas if its great talent were wasted while Prescott is dirt cheap.


Green Bay Packers (12-7) - Previously: 1.
The Packers had the game from hell. They missed a field goal, lost a fumble, failed to recover two fumbles, couldn't secure two potential Matt Ryan interceptions, and suffered countless injuries. They would've been more competitive in most permutations, and I'd have to think they'd win most of them, but just sustained a ridiculous amount of bad luck. It happens.

Oh, and I haven't discussed the worst piece of bad luck for the Packers yet. As you may have noticed Aaron Rodgers didn't throw a touchdown in the opening half. That's because he was replaced by this whiny douche prior to intermission:




Fortunately, the Packers were able to locate Rodgers stuffed in a closet at intermission. That's why Mike McCarthy didn't make any adjustments, by the way. He spent the entire 12 minutes looking for his star quarterback!


New England Patriots (15-2) - Previously: 2.
Bill Belichick once again had an amazing game plan for a playoff opponent...




...And with Le'Veon Bell out early, the Steelers had no chance. Still, the Patriots beat a quality quarterback for the first time all year. They hadn't done so before the AFC Championship, as their top victory happened to be against either Joe Flacco or Andy Dalton. That said, the Patriots are going to have their hands full against Matt Ryan.







Comment...








NFL Picks - Oct. 19


2019 NFL Mock Draft - Oct. 18


2020 NFL Mock Draft - Oct. 13


Fantasy Football Rankings - Sept. 5


2019 NBA Mock Draft - Aug. 13


NFL Power Rankings - June 3