On my
NFL Picks
page, I've discussed how lucrative it has been to wager against terrible quarterbacks this season. In attempting to list who the worst signal-callers in the NFL were, I quickly pieced together my starting quarterback rankings, so I thought I'd share them.
Here they are, and keep in mind that this is a list of CURRENT starters. All injured players have been excluded:
(Updated Dec. 31, 2017)
There are some reserves playing this week, including Patrick Mahomes, Sean Mannion and Landry Jones. We may also see Chad Henne and Nate Sudfeld. I decided not to include these guys, as they are just 1-week fill-ins.
Jimmy Garoppolo is already No. 9! It was close with him and Kirk Cousins and Jared Goff, but I trust him more than those two. If Garoppolo had Goff's supporting cast for the entire year, he'd be an MVP candidate, and his team would have the No. 1 seed.
Dak Prescott has moved down quite a bit, and for good reason. He's endured quite the sophomore slump. It could be argued that I have him rated too high.
The quarterbacks in red are those who should be faded. Dark-red ones are especially horrible.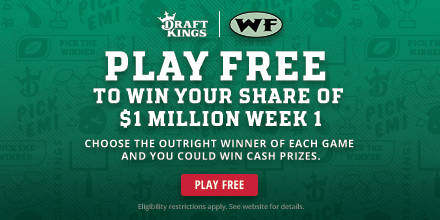 NFL Picks
- Oct. 19
2019 NFL Mock Draft
- Oct. 18
2020 NFL Mock Draft
- Oct. 13
Fantasy Football Rankings
- Sept. 5
2019 NBA Mock Draft
- Aug. 13
NFL Power Rankings
- June 3