There is only one current free agent quarterback of major interest (Kirk Cousins), and he's almost certain to be franchised. Despite this, the quarterback market is a very interesting one this offseason, as there will be lots of movement. There are a number of big-name signal-callers who will be available, including Cousins, Tony Romo, Jimmy Garoppolo, Jay Cutler, and of course, the rookies.
Meanwhile, there are eight teams with eithr obvious or apparent big needs at quarterback. Here's the list:
Buffalo Bills
Chicago Bears
Cleveland Browns
Denver Broncos
Houston Texans
New York Jets
San Francisco 49ers
Washington Redskins (if Kirk Cousins leaves)

Note that I'm not including teams that have declining or pedestrian veteran quarterbacks, like the Giants, Chiefs and Vikings, as they can easily spend an early draft pick on a quarterback. I want to discuss these eight teams and predict which signal-caller they'll land this spring.


Buffalo Bills: Mike Glennon
I didn't mention Mike Glennon as one of the prominent quarterback free agents in the introduction, but that's because I don't think very highly of him. Still, he's highly thought of in some circles, so the Bills could be interested after they played their games with Tyrod Taylor last year. Taylor could return to Buffalo, but I think it's more likely that the Bills sign a short-term quarterback like this and hold out until next year to draft a quarterback. The 2018 class is going to be loaded at the position; check out my 2018 NFL Mock Draft for more.











Chicago Bears: Mitch Trubisky
Mitch Trubisky is widely considered the No. 1 signal-caller in this upcoming draft class - he sits atop our 2017 NFL Draft Quarterback Prospect Rankings - and so he's live to be chosen at each of the top three slots this April. However, I think the Browns and 49ers go in a different direction, as I'll discuss later on this page. That leaves the Bears. There's some concern with Trubisky's height and lack of experience, and both worries are valid, but the Bears are desperate for a signal-caller, and the scuttlebutt is that they think highly of the North Carolina product.


Cleveland Browns: Tyrod Taylor
It would be surprising if the Browns selected someone other than Myles Garrett at No. 1 overall, as Garrett is the best player in the 2017 NFL Draft class. He's substantially superior compared to the rookie quarterbacks available. Besides, Cleveland also has the 12th-overall selection, so it could obtain Deshaun Watson, Pat Mahomes or DeShone Kizer at that spot.

There's a decent chance the Browns eschew a quarterback all together in the first round and choose a signal-caller on Day 2, opting for a veteran to lead them in 2017. That veteran could be Tyrod Taylor. The Cleveland Plain-Dealer's Mary Kay Cabot reported that the Browns' quarterbacks coach, David Lee, likes Taylor "a lot," having worked with Taylor in Buffalo for two years. Taylor just seems like he would be a natural fit in Cleveland.







Denver Broncos: Brian Hoyer
Trevor Siemian and Paxton Lynch didn't exactly thrive last year, as quarterback was a weak spot for Denver. However, the Broncos would be crazy to give up on Lynch after one year, especially considering that Lynch was considered to be a raw product entering the NFL. Lynch will likely be much better in 2017. However, I don't think that possibility will preclude the Broncos from signing a cheap veteran. I don't think they'll go big with Tony Romo, or anything, but signing Brian Hoyer to provide some stability in the event of Lynch failing to progress seems like a smart move.


Houston Texans: Tony Romo
Tony Romo has been mentioned as a possibility for the Broncos and Redskins, as he would obviously want to sign with a competitive team to close out his career. But what about the Texans? I think they're a real option. Romo is expecting his third child soon, so given that he's a family man, I imagine that he'd like to stay close to home. Going to Houston would certainly qualify, and I have to believe that the Texans would love to have him. Brock Osweiler was a colossal failure, so Houston has to move on with a new quarterback. The team could sign Romo and then perhaps spend an early-round selection on a long-term successor.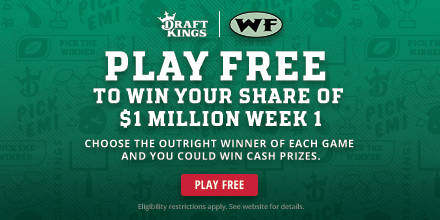 New York Jets: Jay Cutler
Jay Cutler said that he's considering retirement, but I think he has a potential home in New York. Dealing with the media won't be ideal, but Cutler could start for the Jets while the team develops Christian Hackenberg. The Jets have been briefed on how to deal with Cutler and his attitude and mood swings. Thus, it wasn't a surprise to see Jason La Canfora recently report that the Jets have interest in Cutler.


San Francisco 49ers: Kirk Cousins
I wrote about the potential 49ers-Redskins Kirk Cousins trade via the link about a week ago, and it remains a very real possibility. If the Redskins franchise Cousins, all the 49ers have to do is sign Cousins and surrender two first-round picks to Washington. And that's it. The Redskins can't do anything about it unless they agree to a long-term deal with Cousins, which they seem reluctant to do.

San Francisco's interest in Cousins is very real. Kyle Shanahan coached Cousins in Washington and thinks very highly of him. There's usually a transition period for quarterbacks going to a new team, but that wouldn't be the case with Cousins, as he knows Shanahan's system very well.







Washington Redskins: Jimmy Garoppolo
So, the Redskins just lost Kirk Cousins. What do they do? Why not surrender a first-round pick of their own for a replacement?

The Patriots would like to trade Jimmy Garoppolo, but there's a problem. Almost every team that desperately needs a quarterback is selecting in the top 12, and that sort of a pick is too rich for Garoppolo. I'm sure those teams would love to surrender a high second-rounder for Garoppolo, but the Patriots want more. There are exceptions, but none that make sense. The Broncos have a young quarterback, while the Texans think No. 25 is too expensive.

What the Patriots need to do is find a team that's desperate, much like the Eagles did with the Vikings once Teddy Bridgewater got hurt. That would be the Redskins in the event of Cousins defecting for San Francisco. The Redskins would have the second- and 17th-overall picks in the 2017 NFL Draft in the event of Cousins departing, so I could see them offering No. 17 to the Patriots for Garoppolo. I'm confident the Patriots would say yes to that. New England could then take someone like Taco Charlton, Caleb Brantley, Sidney Jones or O.J. Howard.








Comment...









NFL Picks - Oct. 21


2020 NFL Mock Draft - Oct. 20


2019 NFL Mock Draft - Oct. 18


Fantasy Football Rankings - Sept. 5


2019 NBA Mock Draft - Aug. 13


NFL Power Rankings - June 3