By Charlie Campbell -
@draftcampbell
Solid Starter
Reuben Foster, LB, Alabama - Round 1
Foster fell to late in the first round because of some off-the-field concerns and questions about his shoulder holding up in the NFL. Some teams thought that Foster, a violent tackler, might hit his way out of the league in short order because of injuries. Still, he had impressive tape from his senior year and should be a plug-and-play starter at outside linebacker for San Francisco.
Foster is all over the field as a run defender when he doesn't have to take on blocks. Foster flies around the field and dishes out some big hits on ball-carriers. Not only does he explode into the backfield, he screams to the sideline, and throws his body around at the line of scrimmage. In terms of taking on blocks, Foster is hit and miss. He comes downhill hard into blocks, sometimes blasting the blocker out of the play and other times getting locked up. Foster will have a harder time getting off blocks in the NFL, so playing outside linebacker to utilize his speed to run and chase would be better for him than being a middle linebacker. Overall, Foster is a good tackler. There is no doubt that he is a violent defender who hits with authority and is a physical force.
Foster also shows skills for the passing game and is a dangerous blitzer. In short- to intermediate-zone coverage, Foster does well picking up receivers and also has shown some ball skills. As a professional, he could be an asset as a linebacker weapon to neutralize receiving-threat tight ends and running backs in man-to-man coverage. Foster also flashed an impressive ability to run with tight ends down the seam and prevent separation. He should be a true three-down defender in the NFL.
Foster fits perfectly as a Will (weakside) linebacker in San Francisco's switch to a 4-3 defense. Last year, the 49ers' defense got shredded and was one of the worst units in the NFL. Their run defense and pass coverage will be better immediately with Foster as their Will. He should be a solid starter for San Francisco quickly, and the only real question is if he can stay on the field.
2016:
Joshua Garnett, G
2015:
Jaquiski Tartt, S
2014:
Marcus Martin, C
2013:
Tank Carradine, DE
Most Likely To Bust
Solomon Thomas, DE, Stanford - Round 1
This is a bold prediction considering Thomas was the third-overall pick in the 2017 NFL Draft and the 49ers' first selection, but Thomas was still vastly overrated by the media and certain NFL teams, like the 49ers. Prior to the draft, I surveyed 10 NFL teams; two teams had him as a top-10 talent, and eight had him as a mid- to late first-round pick.
Here is what I wrote from their comments on Thomas in
a combine blog
.
A general manger of a NFC playoff team said Thomas should go in the top-24 picks, but they didn't have him as a high first-rounder. Another AFC playoff team graded him as a late first-round pick. The issue that is coming up the most with Thomas is that many teams feel has tweener size with listed numbers of 6-foot-3, 273 pounds. Some 3-4 teams feel that he isn't a great fit in their defense and more of a 4-3 end. Sources from that AFC playoff team said that Thomas is more of a good left defensive end for a 4-3 team. They think he has good technique, hand use, awareness, and feel while also being a great kid off the field. An NFC team picking in the top 20 said they thought Thomas would go in the 11-20 range.

There were a number of interesting comments about Thomas from league sources. One AFC director of college scouting picking in the top 20 had this to say about Thomas, "Late [Round 1] is right for him. Not worthy of a top-10 [selection]. Nice player, but not special; undersized defensive end."


Some team sources also said that Thomas was a 1-year wonder with some games with unimpressive tape. Obviously 49ers rookie general manager John Lynch agreed with the media hype to take Thomas with the third-overall pick. I think Thomas could end up being a disappointment.
2016:
Rashard Robinson, CB
2015:
Eli Harold, OLB
2014:
Chris Borland, ILB
2013:
Eric Reid, S
Potential Boom Pick
Akhello Witherspoon, CB, Colorado - Round 3
I think Witherspoon could end up becoming a No. 1 cornerback in the NFL and be seen as one of the best picks in the 2017 NFL Draft. Witherspoon was the runner-up for my selection for the top value on the second day of the draft. Witherspoon has excellent size, is very fast, and is tremendous at running the route to prevent separation. He was an underrated player who could be a real steal for San Francisco.
At 6-foot-3, 198 pounds, Witherspoon has great size to matchup on tall receivers. He also is very fast and showed the ability to run with speedy wideouts. Witherspoon is a fluid athlete with the ability to turn and run, yet also can use his size to win jump balls. Another thing that I love about Witherspoon is that he is a tremendous asset in the red zone. Teams went after him last year, and he was phenomenal at taking away precious downs to do his part to prevent touchdowns. He has ball skills and is a competitor. Witherspoon is very smart and has a ton of athletic upside.
Team sources said that Witherspoon's skill set and tape had the look of a potential first-rounder, but he was hurt by criticism of his toughness, tackling, and being a know-it-all with coaches. In this analyst's opinion, these issues were overblown and won't prevent Witherspoon from doing what he does best: shutting down receivers from getting open. I think Witherspoon will be one of the steals of the 2017 NFL Draft.
2016:
DeForest Buckner, DE
2015:
Arik Armstead, DE
2014:
Carlos Hyde, RB
2013:
Marcus Lattimore, RB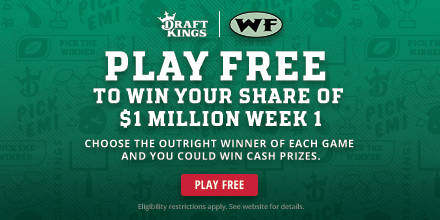 Future Depth Player
Joe Williams, RB, Utah - Round 4
49ers head coach Kyle Shanahan likes to rotate his backs and use his backup runners to send some fresh legs at defenses. Shanahan also likes fast backs, and Williams showed some serious speed at the combine with a time of 4.41 seconds. Williams was a tough runner for the Utes in 2016. He averaged 6.7 yards per carry for 1,407 yards with 10 touchdowns.
Carlos Hyde is the 49ers feature back for 2017, but he is in a contract year and isn't a great fit for Shanahan. San Francisco will probably get a new back to replace Hyde at some point, but Williams could be a solid No. 2 back for years to come.
2016:
Jeff Driskel, QB
2015:
Mike Davis, RB
2014:
Bruce Ellington, WR
2013:
Vance McDonald, TE
Walt's 2017 NFL Draft Grades:
3. Solomon Thomas, DE, 49ers: A+ Grade
This is John Lynch's first draft, but it doesn't seem like it. Lynch stole two third-round picks and a fourth-rounder from the poorly run Bears, and yet he still obtained a player he could've selected No. 2 overall. Solomon Thomas is a terrific pass-rusher and a great team leader, and he fills a huge need for the 49ers. He'll be a cornerstone of that defense, and it's great that the 49ers were able to pick up lots of picks in the process. I love this move.
34. Reuben Foster, ILB, Alabama: A+ Grade
John Lynch is having an amazing first draft, and I may have to redact the poor grade I gave the 49ers for hiring him a few months ago. He picked up some extra selections, landed a talented edge rusher, and he now added a great linebacker prospect to fill a huge need. Reuben Foster is a top-10 prospect and would've gone in that range if he didn't have injury concerns. Foster has drawn Luke Kuechly and Ray Lewis comparisons, so San Francisco is getting a dynamic talent if Foster can stay healthy. Foster was great in college last year, so I don't understand all the worry. The 49ers made out like bandits here, unlike last year, when they traded up for a third-round guard prospect.
66. Ahkello Witherspoon, CB, Colorado: B+ Grade
The 49ers are having a great draft. In addition to this selection and what they did in the first round, they also picked up a second-round choice from the Bears in 2018, which could be in the 40-45 range. Witherspoon has consistency issues, but he's a tall, speedy cornerback who actually covered John Ross well in their matchup. He could miss a lot of tackles, however.
104. C.J. Beathard, QB, Iowa: DREW PEARSON REGISTERS AS 100-PERCENT USDA MAN MILLEN Grade
This pick reminds me so much of the Browns taking Cody Kessler last year. Kessler was a late-round prospect who was chosen in the third frame for some reason. The same happened with C.J. Beathard, whom I had in the Round 5-7 range. Making matters worse, the 49ers traded up for him! Why in the world would they do that!? Beathard has accuracy issues and miserable pocket awareness, and he just doesn't look like anything more than an average backup in the NFL.
121. Joe Williams, RB, Utah: D Grade
After a hot start, John Lynch has cooled off. I'm not sure why he traded up for Joe Williams. The Utah prospect is already 24, and he has some off-the-field issues. He was arrested for credit card theft and then quit the team last year. Williams is talented and fits the offense, but he's a huge risk.
146. George Kittle, TE, 49ers: A Grade
Here's another great tight end pick. George Kittle was a third-round prospect for me, as he was productive at Iowa and then went on to test very well athletically. Kittle also blocks very well to boot. This is an excellent selection by the 49ers, despite not needing a tight end.
177. Trent Taylor, WR, Louisiana Tech: C+ Grade
I didn't have Trent Taylor drafted in my mock, but he was on my board, so he was close. Taylor will be a slot receiver for the 49ers, and he's agile enough that it's not crazy to think that he could become a Julian Edelman-type player. I'm not saying he'll become that, but the testing numbers say he at least has a chance. Still, this is a bit early for him, as he could just as easily fail to make the roster.
198. D.J. Jones, NT, Ole Miss: B- Grade
This pick would've made more sense had the 49ers still been running the 3-4. D.J. Jones can stuff the run pretty well, but with poor athleticism, he doesn't project to becoming a potent pass-rusher. Still, he makes sense in this range as a role player.
202. Pita Taumoepenu, DE, Utah: C- Grade
I didn't have Pita Taumoepenu being drafted, as he's an undersized tweener (6-1, 243) who has seven career starts at Utah. If he doesn't make it on special teams, he'll be out of the league quickly.
229. Adrian Colbert, CB, Miami: C Grade
I had neither talked to anyone nor seen a report that Adrian Colbert would be drafted. He wasn't productive at Miami, but he did run a 4.38 at his pro day, so at least that's something. It's doubtful Colbert makes the 53-man roster.
2017 NFL Draft Team Grade: B+
. Follow Walter
@walterfootball
for updates.
San Francisco 49ers Season Preview
Comment...
2019 NFL Mock Draft
- Sept. 13
Fantasy Football Rankings
- Sept. 5
2019 NBA Mock Draft
- Aug. 13
2020 NFL Mock Draft
- Aug. 1
NFL Power Rankings
- June 3
NFL Picks
- Feb. 4