By Charlie Campbell -
@draftcampbell
Solid Starter
David Njoku, TE, Miami - Round 1
The 2017 NFL Draft was especially strong at the tight end position, featuring a number of great athletes. Perhaps the freakiest athlete of all of the tight ends was Njoku. At the end of the season prior to their bowl game, West Virginia head coach Dana Holgorsen said of Miami's Njoku, "He is the biggest and baddest dude we have faced all season." With Njoku's tremendous skill set, it is easy to see why Holgorsen thought that.
As a receiver, Njoku is a real weapon. Naturally, he is just extremely athletic and fast to get downfield quickly. Njoku often burned man coverage and presents a big target when finding soft spots in zone coverage. Njoku has a big frame to box out safeties and phenomenal leaping ability with body control to make catches over defenders. Njoku's athleticism and agility can be seen in a superb ability to adjust to the ball. He routinely bailed out Kaaya by contorting his body to passes off the mark to haul in receptions.
Linebackers have little chance of covering Njoku in man coverage as he is just too fast for them. Only elite NFL linebackers with great speed could cover Njoku. Safeties are too small to cover Njoku as he uses his body and leaping ability to make catches over them. Njoku is excellent with run-after-the-catch skills as he can use his size and power to routinely break tackles downfield. He also is such a twitched-up athlete that he will hurdle defenders trying to tackle him. Njoku has speed to fly in the open field and is a threat to take receptions the distance. He should be a tremendous middle-seam tight end who produces big plays for his offense while also being a great red-zone weapon.
There are some things that Njoku should improve for the NFL. The primary thing is his route-running. He can be sloppy at times and has the ability to run better routes with fewer wasted steps. That will help to create more separation in the NFL. Along with his route-running, Njoku could stand to improve as a blocker.
Njoku's inconsistencies in fundamentals and the Browns' quarterback situation could hold him back some, but I think quickly in his NFL career, Njoku will emerge as a solid starter. He could end up being a special player.
2016:
Carl Nassib, DE
2015:
Danny Shelton, DT
2014:
Justin Gilbert, CB
2013:
Leon McFadden, CB
Most Likely To Bust
Jabrill Peppers, S, Michigan - Round 1
I was a skeptic of Peppers for a few reasons, so among the Browns' early round picks, he stands out to me with bust potential. Peppers was a hybrid linebacker/safety in college, and in a running conference, he was good at using his speed to fly around the field and make plays. The NFL is a passing-driven league though, and Peppers has some problems in pass coverage. I think those could get exposed as a pro and lead to Peppers not working out or being limited to a situational role.
Peppers is a work in progress for pass coverage. He lacks ball skills and is not natural who can be considered a true cornerback or a safety to man up on NFL wide receivers. Peppers also doesn't fit as the single-high deep free safety who is a rangy center fielder. His ball skills and instincts in the passing game aren't there for him to play that role. He could develop into covering slot receivers or receiving tight ends. He will need to correct some technique problems and not get caught flat-footed. Peppers has the speed and athleticism to cover, but needs development. A lot of scouts think he could walk down to cover the slot or tight ends as more of a strong safety, but he needs work on technique to run with receivers and not allow separation. Multiple team sources, including general managers, questioned Peppers' ball skills. His one career interception came on a deflected pass, and his lack of ball skills could be problematic for playing a traditional safety position.
The Browns are obviously believers in Peppers (5-11, 213) to take him in the first round, but his issues in pass coverage make him look like a risky selection in my opinion. If he is used in a Deone Bucannon-type role, I think teams will run at him, and his size could be an issue as he isn't a big safety. I think the pass-coverage issues, size, and being a bit of a tweener linebacker/safety could lead to Peppers not working out in the NFL. Thus, of Cleveland's early picks in the 2017 NFL Draft, he looks like he has the most bust potential.
2016:
Corey Coleman, WR
2015:
Xavier Cooper, DT
2014:
Christian Kirksey, LB
2013:
Barkevious Mingo, LB
Potential Boom Pick
Myles Garrett, DE, Texas A&M - Round 1
I had Garrett as the No. 1-overall player for the 2017 NFL Draft since early September of the 2016 college football season, because he was obviously a rare prospect. Cleveland made the obvious choice in taking Garrett. He has blinding speed off the edge and is a natural pass-rusher with rare explosiveness.
There is no doubt that Garrett is a freak athlete. He has ridiculous speed and a developed body with natural strength. The junior has a tremendous first-step out of his stance. After his get-off, Garrett quickly accelerates to turn the corner. He has the ability to sink his hips and bend around the tackles to get pointed to the quarterback. Garrett has good balance and natural strength to fight off blockers, too. There are times where he also flashed speed to power and would push offensive tackles into the pocket after getting upfield.
Aside from his blinding speed and strength, Garrett has instincts to go for forced fumbles and batted passes. He isn't just a great athlete; he's a football player who happens to be a great athlete. Garrett can redirect extremely well with superb pursuit skills. He has active hands to fight off blockers and a motor that doesn't underwhelm.
In the NFL, Garrett has great potential to be an impact-making pass-rusher in the mold of Von Miller, Robert Quinn or Simeon Rice. I think if Garrett stays healthy, he will be a Pro Bowler and one of the best edge rushers in the NFL.
2016:
Emmanuel Ogbah, DE
2015:
Cam Erving, C
2014:
Johnny Manziel, QB
2013:
Jamoris Slaughter, S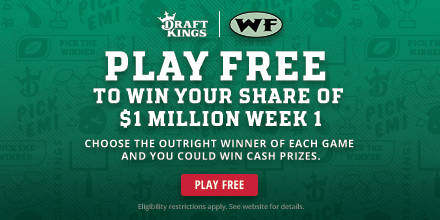 Future Depth Player
Larry Ogunjobi, DT, Charlotte - Round 3
The Browns have switched to a 4-3 defense and needed a three-technique defensive tackle to go next to nose tackle Danny Shelton. I think sixth-rounder Caleb Brantley could end up becoming Cleveland's starting three-technique as he is an early round talent who slid for an off-the-field issue that resolved in Brantley's favor. However, Brantley should see good competition from Ogunjobi. Ogunjobi is a quick defensive tackle that can fire his gap and create disruption. He might not be the athlete that Brantley is, but it wouldn't surprise me if Ogunjobi becomes a good rotational defensive tackle and a solid depth player for Cleveland.
2016:
Cody Kessler, QB
2015:
Duke Johnson, RB
2014:
Pierre Desir, CB
2013:
Garrett Gilkey, OT
Walt's 2017 NFL Draft Grades:
1. Myles Garrett, DE/OLB, Texas A&M: A Grade
I'm going to assume that Myles Garrett will be Cleveland's pick. If the Browns are foolish enough to pass on him for a mediocre quarterback prospect who has made 13 college starts, I will change this grade to something far, far worse.
I'd normally mark something like this down as a B+. "A" grades are generally reserved for great value picks. This selection doesn't provide value, but it's the right one. The Browns need defensive talent on their roster, and Garrett would provide them with a dynamic pass-rusher, which is something they currently lack. Garrett is the best player in this draft, making this selection a no-brainer.
Or, at least it should've been. The Browns apparently had some sort of conflict, where the front office wanted to draft Mitchell Trubisky. This would've been a huge mistake, so given that the Browns haven't been the smartest franchise in professional sports, they deserve bonus points for finally getting something right. Hence, the "A" grade.
25. Jabrill Peppers, S, Michigan: B+ Grade
I'm going to factor in the trade a little bit here, which takes this grade from a "B" to a B+. I'll grade the actual draft trades later tonight. As for this actual selection, Jabrill Peppers definitely provides the Browns with the athleticism their new front office has been looking for with their analytics. However, Peppers doesn't have a true position, and some teams thought he belonged in the second round. This is a bit earlier than I expected Peppers to go, but I don't have a huge problem with taking him No. 25 overall, especially when taking the trade into account.
29. David Njoku, TE, Miami: B+ Grade
I usually don't like teams trading up, but the Browns have a billion picks and almost need to in order to grab some talented players. David Njoku is a bit of a project, but he's an extremely talented tight end who has Pro Bowl potential. The Browns still have Gary Barnidge, but he's not going to be around for much longer, so Njoku could take over as the primary intermediate target in a year or two. By then, the Browns could compete for a playoff spot, provided that they find a quarterback somehow, some way.
52. DeShone Kizer, QB, Notre Dame: B Grade
Meh. This pick is fine. DeShone Kizer is an extremely raw quarterback. He has upside, but he's not the perfect mixture of Tom Brady and Cam Newton, like he proclaimed himself to be. I would've hated Kizer as a first-round pick, but he makes sense in the second frame. I'm not optimistic about his chances of being a successful NFL quarterback, but he's worth a shot here in the middle of Round 2. The Browns had to take a shot with some sort of quarterback.
65. Larry Ogunjobi, DT, Charlotte: B Grade
The Browns will have to beat the Steelers at some point, and to do so, they'll need to contain Le'Veon Bell. Larry Ogunjobi could help them do that. He's a run-stuffing specialist who makes sense atop the third round. This is a solid choice.
126. Howard Wilson, CB, Houston: B+ Grade
Howard Wilson has nice size and tested well at the combine. He has great instincts despite not having much experience in college. Wilson fits the range, and he potentially fills a need as well.
160. Roderick Johnson, OT, Florida State: C+ Grade
Roderick Johnson was seen as a potential first-round pick by many last summer. I had him in the opening round in my mock until team sources told us that he was extremely overrated and belonged in the late rounds. Johnson struggled in pass protection all year, so here we are. Johnson can run block well, but doesn't have much upside as a sub-par athlete.
185. Caleb Brantley, DT, Florida: TEACH THE ORANGUTAN TO INSERT KIELBASAS MILLEN Grade
I said I wouldn't give Millen grades to fifth-rounders, but I didn't say anything like that about sixth-round choices! This pick is just horrible because Caleb Brantley was charged with knocking a woman unconscious recently, and there's still an investigation going on. The Browns even said they could cut him if they discover negative details! Brantley is a talented player, but he's lazy and showed up to pre-draft workouts overweight and out of shape. He's not worth a draft selection.
224. Zane Gonzalez, K, Arizona State: B+ Grade
For those who know little about Zane Gonzalez, the Arizona State kicker drilled seven of his nine attempts from beyond 50 in 2016. The Browns would've won two games had they owned a better kicker, so Gonzalez will surely be an upgrade.
252. Matt Dayes, RB, N.C. State: A- Grade
I had Matt Dayes going to the Browns in the sixth round, so there's some value here with the penultimate pick of the 2017 NFL Draft. Dayes is a change-of-pace, third-down back with good pass-protection skills. The Browns coached him in the Senior Bowl, so it's nice that they're familiar with him.
2017 NFL Draft Team Grade: B+
. Follow Walter
@walterfootball
for updates.
Cleveland Browns Season Preview
Comment...
NFL Picks
- Sept. 22
2019 NFL Mock Draft
- Sept. 20
Fantasy Football Rankings
- Sept. 5
2019 NBA Mock Draft
- Aug. 13
2020 NFL Mock Draft
- Aug. 1
NFL Power Rankings
- June 3