By Charlie Campbell -
@draftcampbell
Solid Starter
Raekwon McMillan, LB, Ohio State - Round 2
The Dolphins were desperate for some linebacker upgrades this offseason. Miami extended Kiko Alonso and made a short-term addition with veteran Lawrence Timmons, but the team needed some long-term answers as Timmons is aging while Alonso has had injury issues. The Dolphins were able to address the linebacker position in the second round with a solid and safe prospect in McMillan.
As a run defender, McMillan is very good. He is quick to read his keys and has instincts that put him in position to make tackles. His career tackle totals were no accident. The 6-foot-2, 240-pound McMillan has the size and strength to operate in the tackle box while also possessing enough quickness to defend the perimeter. While he does a nice job of taking on blocks, he could stand to improve at shedding blocks.
In pass coverage, McMillan has the physical talent to be a three-down NFL starter, but still needs some development. He has quickness, size and athleticism, but he didn't impress in coverage in college. McMillan was okay when playing zone in the middle of the field, but he wasn't a linebacker who really displayed good coverage skills. Playing in shallow zone coverage, McMillan follows the quarterback's eyes and disrupts passing lanes. He will need work to develop the skills to contribute in pass coverage on tight ends and running backs, plus for covering the middle seam.
With Timmons and Alonso, McMillan will probably start out as a run-down defender when the team uses three-linebacker sets. In the nickel, he will probably will come off the field, but that should help transition McMillan to the NFL and ease him into being a pro. He can learn from those veterans, and in a year or two, he should replace Timmons as an every-down player. McMillan should be a good run defender and turn into a quality linebacker in coverage. Before too long, McMillan should be a solid starter for Miami.
2016:
Xavien Howard, CB
2015:
DeVante Parker, WR
2014:
JaWuan James, OT
2013:
Dallas Thomas, G
Most Likely To Bust
Cordrea Tankersley, CB, Clemson - Round 3
In my final 2017 NFL Mock Draft, I had the Dolphins taking Tankersley on the second day. It made a lot of sense as Miami had shown a lot of interest in Tankersley and the team needed more cornerback talent to pair with 2016 NFL Draft pick Xavien Howard. Sources also had said that addressing the cornerback position was something that was being discussed in Miami during the 2016 season. Tankersley wasn't a bad pick in the third round, but he has some limitations that could lead to him not translating to the NFL.
Sources around the scouting community had Tankersley as a a bit of a love/hate prospect. Some scouts had concerns about Tankersley's ability to play zone and off-man coverage. They thought he could be limited to being a press-man corner in the NFL because of being tight to turn and run. The 6-foot-1, 199-pounder definitely fits best as a press-man corner in the pros.
Tankersley could be challenged by the speed at receiver in the division with the Patriots - Brandin Cooks and Julian Edelman - and Bills - Sammy Watkins, Zay Jones. With Howard, Tankersley and Tony Lippett, the Dolphins have a corner trio with a lot size, but due to their division, they may have been better off taking a speed corner to run with those receivers. Of Miami's early round picks, Tankersley looks like he has the most bust potential.
2016:
Leonte Carroo, WR
2015:
Bobby McCain, CB
2014:
Billy Turner, G
2013:
Jelani Jenkins, LB
Potential Boom Pick
Charles Harris, DE, Missouri - Round 1
The Dolphins were in dire need for help at defensive end this offseason. Cameron Wake is returning in 2017, but he is aging. Mario Williams was let go, and Olivier Vernon was lost last offseason. Getting after the quarterback is critical for any defense in the NFL, and Miami was fortunate that it was able to get Harris outside of the top-20 picks in the 2017 NFL Draft.
For the passing-driven NFL, Harris is a dynamic edge-rushing talent who could be a No. 1 feature pass-rusher to lead a defense. He has double-digit sack potential as a pro, and it wouldn't be surprising if he is Pro Bowl contender during his rookie contract.
Harris needs to get stronger in the ground game for the NFL. He could have issues holding his gap against physical downhill rushing attacks. It might be a good idea to protect him from some of those matchups early in his career and start him out as a situational pass-rusher while he improves his strength and run defense.
In the pass rush, Harris is a fast off the edge with a fantastic first-step. He quickly gets penetration into the backfield and shows a nice ability to finish off plays. Harris can burn tackles with pure speed around the corner. Not only is his speed dangerous, but he shows some good moves with an excellent spin move back to the inside. Harris has some speed-to-power skills with the ability to fight offensive tackles. He owns some functional strength for the pass rush and shows quality read-and-react skills.
Here's how one top scout broke down Harris, "I think he's the second-purest pass-rusher in this draft after Myles Garrett. Harris is bigger and stouter than Tim Williams or Takk McKinley. Different guy than Myles or Taco [Charlton], but after Myles [Garrett], Harris is the most natural 4-3 open defensive end. He always carries low pads, explosive springs - loose ankles/hips -, great bend and corner cut, easy accelerator, explosive short burst and frenetic energy. Explosive, but sound, hands. Teams deliberately went away from him with the ball this season on tape, as much as anyone other than Myles [Garrett]."
I think Harris has Pro Bowl potential and could be a player who challenges for double-digit sacks on an annual basis. Harris also is known to be a great worker and teammate. I think he has a real shot to be boom pick for Miami.
2016:
Laremy Tunsil, OT
2015:
Jordan Phillips, DT
2014:
Jarvis Landry, WR
2013:
Dion Jordan, LB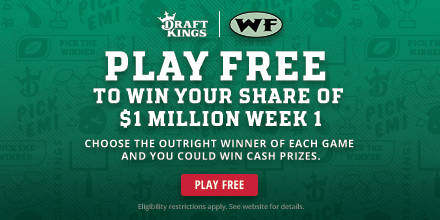 Future Depth Player
Davon Godchaux, DT, LSU - Round 5
The Dolphins didn't need defensive tackle help with Ndamukong Suh and Jordan Phillips returning to Miami next season. Miami, however, addressed its rotational depth with a nice player in Godchaux. The 6-foot-3, 310-pounder is a quick defender at the point of attack who can fire his gap and get penetration into the backfield. He could be a rotational pass-rusher who helps to keep Suh and Phillips fresh for four quarters. With Suh and Phillips there, Godchaux won't become a starter, but I think he could be a good depth defender and rotational player for Miami.
2016:
Kenyon Drake, RB
2015:
Jay Ajayi, RB
2014:
Arthur Lynch, TE
2013:
Mike Gillislee, RB
Walt's 2017 NFL Draft Grades:
22. Charles Harris, DE, Missouri: B+ Grade
There was some speculation that Charles Harris could be chosen in the top 15. I wasn't quite sure even though I slotted him to the Colts because he tested poorly at the combine. Harris had great tape, however, and the Dolphins are getting a great talent at defensive end. Miami has some aging players there and needed some young blood at the position. Harris could be a double-digit sack artist for Miami over the next decade.
54. Raekwon McMillan, LB, Ohio State: B Grade
Some thought the Dolphins would select Jarrad Davis in the first round. They never got a chance to do so because the Lions plucked him off the board, but he's a solid choice in the second round. He fits the range and fills a big need, as Miami absolutely had to address its poor linebacker situation. McMillan will be able to help a lot in run support, though he can't be counted on much in coverage.
97. Cordrea Tankersley, CB, Clemson: A Grade
The Dolphins kick off the compensatory portion of the third round with a great selection. I had Tankersley slotted to the Dolphins in the second round of my mock draft, so I obviously love this value. Miami had to find another cornerback, and Tankersley was one of the best prospects still on the board. He didn't test well, but he was very productive at Clemson.
164. Isaac Asiata, G, Utah: A- Grade
Isaac Asiata is a powerful run blocker who probably would've been chosen earlier than this if he weren't turning 25 at some point during the season. Asiata is a solid prospect, however, and he'll be able to open big running lanes for Jay Ajayi.
178. Davon Godchaux, DT, LSU: C- Grade
I'm not too sure about this pick. It potentially fills a need, but Davon Godchaux is a low-effort player who was arrested for assaulting a woman last summer. The charges were dropped, but Godchaux is too much of a risk with not enough payoff.
194. Vincent Taylor, DT, Oklahoma State: B+ Grade
I had Vincent Taylor going off the board 24 picks earlier than this. Taylor is a pass-rushing specialist, as he notched seven sacks in 2016 - a solid number for a player at his position. Taylor needs to improve in run support, but he'll be a rotational player in the meantime.
237. Isaiah Ford, WR, Virginia Tech: B Grade
Isaiah Ford has speed concerns - he ran a 4.6 at the combine - but I'm still shocked he lasted this long. I had him in the fourth round, so I love this pick. Ford battled injuries in college, but he makes the most difficult catches look easy. He's talented and has lots of potential.
2017 NFL Draft Team Grade: B+
. Follow Walter
@walterfootball
for updates.
Miami Dolphins Season Preview
Comment...
NFL Picks
- Nov. 13
2019 NFL Mock Draft
- Nov. 8
2020 NFL Mock Draft
- Nov. 3
Fantasy Football Rankings
- Sept. 5
2019 NBA Mock Draft
- Aug. 13
NFL Power Rankings
- June 3