By Charlie Campbell -
@draftcampbell
Solid Starter
Derek Barnett, DE, Tennessee - Round 1
The Eagles were in the market for more edge-rushing talent for their defense and came away from the first round of the 2017 NFL Draft with a player who many didn't think would get to the Eagles' pick. Philadelphia was led in 2016 by Fletcher Cox with 6.5 sacks, while edge rushers Brandon Graham (5.5) and Connor Barwin (5.0) did not produce big sack numbers. Barwin left the team this offseason, so Philadelphia was in need of a pass-rusher to go across from Graham. Barnett set Tennessee's career sack record with 33 in college, and he quickly should become a solid starter for the Eagles.
Sources at other teams viewed Barnett as a smooth rusher who has some natural pass-rushing skills for the pros. Barnett can fight his way through blocks and close on the quarterback. The best traits that he illustrates are an ability to sink his hips and dip under tackles to get leverage in chasing down the quarterback. Barnett bends extremely well and has enough lower body strength to stay up with tackles pressing down on him. Barnett's hands are very good for a player entering the NFL. He shows a nice ability to use his hands and feet at the same time. Tackles try to get a hold of him, but he has strong hands to slap them away and get free of blocks. Once Barnett is free, he has a real burst to close and is adept at getting the quarterback on the ground.
In the ground game, Barnett is a solid defender. He has room for improvement, but he isn't a complete liability. Barnett may wear down in the NFL and should continue to work on his strength to be a run stopper as a professional. At 259 pounds, he was lighter for the combine than his playing weight and should go back into the 260s for the NFL.
This is how one top scout broke down Barnett,
"Some who have had Barnett's skill set haven't always been able to translate it. However, I would bank on Barnett's production and think he has a solid career. The Shaq Lawson comparison is a good one overall, minus some differences. I like Barnett as as dip/bend guy, not a power guy. Shaq Lawson played much more violent than Barnett and was stout versus the run. Barnett plays more finesse than people realize and isn't a great run defender. He's like a slower twitch version of Jerome McDougle coming out, though more productive. People look at Barnett's stature and assume he is a solid run guy. Barnett is going to need that explosive guy opposite him to get one-on-ones. I can't see him taking it to Trent Williams, Duane Brown, Terron Armstead, or Nate Solder considering they are much bigger and better athletes. He will need a guy on the other side from him."
I think the Eagles are a great landing spot for Barnett as he has some good talent around him with Graham and Cox. Cox in particular will draw double teams on the inside, and if Barnett lines up next to Cox, it will be very difficult to double team both of them. I think Barnett has some limitations that could keep him from being a boom pick, but I believe that Barnett will become a solid starter for the Eagles.
2016:
Isaac Seumalo, C
2015:
Nelson Agholor, WR
2014:
Marcus Smith, OLB
2013:
Zach Ertz, TE
Most Likely To Bust
Rasul Douglas, CB, West Virginia - Round 3
Douglas was a bit of a love/hate prospect in the scouting community. Some felt that he was an early round talent with excellent size at 6-foot-2, 204 pounds and the ability to be a press-man corner. They liked Douglas' ball skills as evidenced by him tying for the lead in the nation in 2016 with eight interceptions. This group felt that Douglas has a lot of ability and is an intriguing talent for the NFL.
The scouts who weren't high on Douglas thought he was a tight corner who needed a lot of development to be more than just a press-man corner in the NFL. They had questions about him playing zone and off-man coverage that were illustrated in Mobile at the Senior Bowl in January as he had some highlights and lowlights. The skeptics highlighted that Douglas was a 1-year wonder in college after coming from the junior college ranks and labelled him as a risky prospect for the NFL.
I think Barnett is a safe pick to be a contributor while second-round pick Sidney Jones could be a massive steal. Thus, Douglas stands out as having some bust potential among the Eagles' early round selections.
2016:
Wendall Smallwood, RB
2015:
Jordan Hicks, LB
2014:
Josh Huff, WR
2013:
Bennie Logan, DT
Potential Boom Pick
Sidney Jones, CB, Washington - Round 2
In speaking with sources, Jones was consistently the third-rated cornerback for the 2017 NFL Draft prior to tearing his Achilles at his pro day. Jones was a definite first-rounder and a top-25 talent before the injury. That caused Jones to slide to the second round before Philadelphia ended his fall. If Jones can stay healthy, I think he will be a boom pick and a No. 1 corner for the Eagles.
Jones (6-0, 186) is a tall corner who has long arms, quick feet, is fast and physical. He can match up with speed receivers and blanket them in and out of their breaks. He runs the routes with receivers and prevents them from getting separation. Jones has quick feet and is very agile. He can flip his hips open and run with receivers down the field. Jones also is tall enough and physical enough to take on big receivers. He is an asset in the red zone and able to win the 50-50 throws. He also is a willing run defender.
If Jones stays healthy, he could be a massive steal for Philadelphia as it is tremendous value to land a No. 1 corner with a second-round pick. With Carson Wentz and the Eagles still building a young team, they are taking a long-term approach by taking a player like Jones in the second round. They can ease him back onto the field and don't have to rush him back. That could lead to them having a cornerstone of their pass defense for many years to come. I think Jones will be a boom pick for Philadelphia with No. 1 corner and Pro Bowl potential.
2016:
Carson Wentz, QB
2015:
Eric Rowe, CB
2014:
Jordan Matthews, WR
2013:
Lane Johnson, OT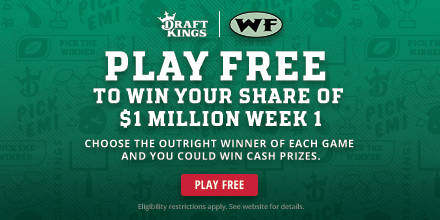 Future Depth Player
Donnel Pumphrey, RB, San Diego State - Round 4
The 5-foot-8, 176-pound Pumphrey isn't big enough to be a bell-cow starting back in the NFL. While he doesn't have the size to hold up as a feature back, he is a fast slashing back who could contribute as a change-of-pace runner who also chips in as a receiver out of the backfield. The Eagles still need a long-term starter at running back to help Carson Wentz, but Pumphrey could be a nice rotational weapon as a backup running back.
2016:
Alex McCalister, LB
2015:
JaCorey Shepherd, CB
2014:
Jaylen Watkins, CB
2013:
Matt Barkley, QB
Walt's 2017 NFL Draft Grades:
14. Derek Barnett, DE, Tennessee: B Grade
This pick is perfectly fine. Some had Derek Barnett as high as No. 9, but he was slotted in the mid-teens in most places. I had him falling to No. 22, but that was worst-case scenario for Barnett. The Tennessee product is a very talented edge rusher, but didn't test very well. That could remind the Eagles of Brandon Graham. The two are very similar, and Philadelphia had to find an upgrade across from Graham. However, there were better prospects available like Jonathan Allen, Malik Hooker and O.J. Howard. Still, this is a solid pick, and I don't have any issues with it otherwise.
43. Sidney Jones, CB, Washington: A+ Grade
If you were to tell the Eagles two months ago that they could select Sidney Jones in the second round, the front office probably would've had you committed to a mental ward. And yet, here we are, as Jones is coming off a torn Achilles. Jones is a top-15 talent and may not be able to play in 2017. There's a chance he could, and even if he does, he probably won't be 100 percent. However, Jones should be fully recovered by 2018, and by that time, Philadelphia will be ready to compete for the Super Bowl (though I'd say they are ready this year.) Jones will likely emerge as a No. 1 shutdown cornerback by then, making this a terrific selection.
99. Rasul Douglas, CB, West Virginia: B Grade
It's hardly a surprise that the Eagles have opted to double down on cornerbacks. They had an extreme need at the position, and the first corner they chose may not be ready to play until 2018. Douglas is a solid choice, as I had him slotted only slightly later than this. Douglas is a tall cornerback who accumulated plenty of interceptions this past season, so he might be able to start right away, though I think he needs some work.
118. Mack Hollins, WR, North Carolina: B Grade
It's no surprise that the Eagles drafted a receiver, as both Alshon Jeffery and Jordan Matthews are impending free agents after this season. I had Mack Hollins taken in the fifth round, but this isn't a big reach. Hollins is a huge receiver (6-4, 221) with some decent speed, but he has struggled to stay healthy. If it weren't for durability concerns, he could've been chosen on Day 2.
132. Donnel Pumphrey, RB, San Diego State: C Grade
Earlier in the fourth round, the Bears selected a very, very poor man's Darren Sproles. Donnel Pumphrey is just a poor man's Darren Sproles. Pumphrey tested poorly at the combine, but was highly productive at San Diego State. I had him going in the fifth round, so I'm not a big fan of the Eagles moving up for him.
166. Shelton Gibson, WR/KR, West Virginia: B Grade
I once slotted Shelton Gibson in the third round of my mock draft, but he finished up at No. 168 in my projections, so I think the range is certainly correct. Gibson looked like he had good deep speed at West Virginia, but ran poorly at the combine. He also struggled with drops at West Virginia. However, Gibson projects a solid return specialist, so he could help in that regard.
184. Nate Gerry, S, Nebraska: B+ Grade
I actually had Nate Gerry going No. 184 overall, but to the Dolphins. He fits the exact range, and I like this pick for the Eagles. He provides some needed safety depth, and if he emerges as a starter, the Eagles could move Malcolm Jenkins to nickel. Gerry projects as a run-stuffing safety with decent athleticism.
214. Elijah Qualls, NT, Washington: A Grade
I had Elijah Qualls being chosen much earlier than this, as I slotted him at the end of the fourth round. Qualls was a highly productive player at Washington. He didn't test well during the pre-draft process, but he projects as a run-stuffing specialist with a bit of pass-rushing ability. The Eagles lost Bennie Logan, so it's not out of the question that Qualls could take over his spot at some point.
2017 NFL Draft Team Grade: B+
. Follow Walter
@walterfootball
for updates.
Philadelphia Eagles Season Preview
Comment...
NFL Picks
- Oct. 22
2020 NFL Mock Draft
- Oct. 20
2019 NFL Mock Draft
- Oct. 18
Fantasy Football Rankings
- Sept. 5
2019 NBA Mock Draft
- Aug. 13
NFL Power Rankings
- June 3