By Charlie Campbell -
@draftcampbell
Solid Starter
Dalvin Tomlinson, DT, Alabama - Round 2
The Giants were in need of some interior defensive line help after losing Johnathan Hankins in free agency. Losing Hankins left a big void on the inside of New York's defensive line, and the team was fortunate to land a potential plug-and-play starter in the second round with Tomlinson.
It took some time for Tomlinson to see consistent playing time at Alabama because of a lot of talented and more experienced players ahead of him. As a junior, he rotated with Jarran Reed and A'Shawn Robinson before taking on a starting role after those two moved on to the next level in the 2016 NFL Draft. As a senior, the 6-foot-3, 312-pound Tomlinson was a tough run defender for the Crimson Tide. He totaled 62 tackles with three sacks, four passes broken up and one forced fumble on the year. At the Senior Bowl, Tomlinson wowed teams in the interview sessions with his football I.Q. and his knowledge of technique.
With Tomlinson's intelligence and development at Alabama, he should be able to play quickly. Snacks Harrison is locked in as one starter, while Jay Bromley hasn't produced much thus far, so Tomlinson should have every opportunity to play quickly. Tomlinson could step in immediately to start next to Harrison. Quickly in his NFL career, Tomlinson could become a solid starter for the Giants.
2016:
Sterling Shepard, WR
2015:
Owa Odighizuwa, DE
2014:
Weston Richburg, C
2013:
Justin Pugh, G
Most Likely To Bust
Davis Webb, QB, California - Round 3
When scouts are grading players for their draft class, third-round picks are players who fit under the description of a backup player who has the potential to develop into a starter. Webb will get every opportunity to prove to the Giants organization that he should be the heir apparent to starting quarterback Eli Manning. As a third-round pick, I don't blame the Giants for rolling the dice that Webb could turn into their eventual starter. However, I think Webb probably won't turn into a starter and will be more of a career backup.
There is no doubt that Webb has the athletic ability to be a professional starting quarterback. The 6-foot-4, 219-pounder has a quality arm that can make all the throws in the NFL. He flashes pocket presence with accuracy and ball placement going downfield - when operating from a clean pocket. Webb flashes field vision on occasion, but needs to get better and more consistent in that regard.
There are a lot of areas that Webb needs to develop for the NFL, starting with some basics like working under center, operating a huddle, and developing footwork. Coming from the same California offense, Jared Goff really struggled with these basics as a rookie, and Webb will have the same transition.
Webb also suffers from poor decision-making. He needs to do a better job of working through his progressions as he far too often pre-determined where he was going with the ball and stared down reads. That led to interceptions and passes to well-covered receivers. When Webb saw steady pressure, he would get rattled, which affected his accuracy significantly. Webb has the tendency to get happy feet after seeing some pass rush, and that leads to poor mechanics on plays when he has a clean pocket. Webb looks like the kind of quarterback who could really struggle in the NFL when he faces a defense with a vigorous pass rush that harasses him consistently.
Given that Webb needs a significant amount of development, it is good that he is starting out as a backup. I think that Webb was worth a shot, but I think of the Giants' early round picks in the 2017 NFL Draft, he presents the most bust potential.
2016:
Darian Thompson, S
2015:
Landon Collins, S
2014:
Jay Bromley, DT
2013:
Damontre Moore, DE
Potential Boom Pick
Evan Engram, TE, Ole Miss - Round 1
Many thought the Giants would address their offensive line in the first round of the 2017 NFL Draft, but they passed on offensive tackles like Cam Robinson and Ryan Ramczyk to add another receiving weapon for Eli Manning with Engram. Engram is a dynamic receiving tight end who could be a nightmare for defenses on the inside of Odell Beckham Jr. With the weapons that New York has, Engram could be a boom pick for the Giants.
For the NFL, Engram (6-3, 236) is a dynamite receiving weapon down the middle seam of the field. He is lightning when running vertically down the field, given his speed, explosiveness and athleticism. Engram is also a very good route-runner and consistently gets separation. He is way too fast for linebackers and uses his size well against safeties. Engram often burned man coverage for Ole Miss and is very adept at finding the soft spot in zone coverage.
Engram repeatedly used his leaping ability frame and make catches over defenders for the Rebels. Those aerial skills led to a lot of highlight-reel receptions from Engram. He is a dangerous run-after-the-catch receiver, too, possessing a second gear to run away from defenders and explode into the open field. Engram can flash some moves and strength as a runner. At the Senior Bowl, he was phenomenal as a receiver.
Engram will never be a big blocker in the NFL, but at the Senior Bowl, he did better than expected in that regard. At Ole Miss, Engram made some impressive cut blocks on the edge to spring his backs to the outside and downfield. A big part of blocking for tight ends is just having the desire and giving an effort; Engram does that and often finds a way to contribute. Engram will never be a force as a run blocker or pass protector in the NFL, but he could chip in some blocks and may not be a real liability.
I think Engram will be a mismatch receiver who really hurts defenses down the middle seam between Beckham and Brandon Marshall. Engram also will make a double-tight end sets very dangerous, and the attention he commands could let the other tight end get wide open out of neglect. Engram should really excel in his role and be an asset for the Giants.
Engram has the potential to be one of the best receiving tight ends in the NFL. He is very similar to the Redskins' Jordan Reed and like Reed, Engram is a matchup nightmare. I think Engram has Pro Bowl potential and could be a boom pick for New York.
2016:
Eli Apple, CB
2015:
Ereck Flowers, OT
2014:
Odell Beckham Jr., WR
2013:
Johnathan Hankins, DT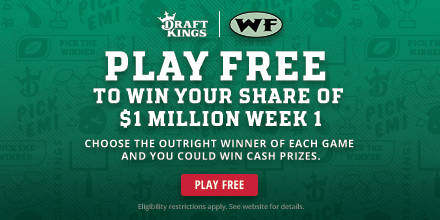 Future Depth Player
Wayne Gallman, RB, Clemson - Round 4
Gallman was a tough runner for Clemson in 2015 before having a subdued 2016 season as he was banged up throughout the year. Still, the 6-foot, 215-pound Gallman has versatility for the NFL with some receiving ability to go along with running the ball between the tackles. It isn't out of the question that Gallman becomes a starter for the Giants as they lack an established starter. With Paul Perkins being the projected starter, Gallman is more likely to be a rotational back in the NFL, but Gallman has the potential to be a solid No. 2 back and a decent contributor as a backup running back.
2016:
Paul Perkins, RB
2015:
Bobby Hart, G
2014:
Andre Williams, RB
2013:
Ryan Nassib, QB
Walt's 2017 NFL Draft Grades:
23. Evan Engram, TE, Ole Miss: C+ Grade
This seems like a bit of a reach, especially with David Njoku still available. It's not an egregious reach though, so I won't grade this selection too poorly. I think a C+ is about right, as Engram fills a big need at tight end and also provides the declining Eli Manning with an intermediate mismatch weapon. At the very worst, Engram can sell some of his memorabilia at Eli's store. In all seriousness, this is an OK pick, but with better players available, the Giants should have moved down a bit. They probably could've gotten Engram (or Njoku) a bit later.
55. Dalvin Tomlinson, DT, Alabama: C+ Grade
I had Dalvin Tomlinson in the third round, so I think this is a little bit early for the Alabama product. Tomlinson definitely fills a need, as New York had to replace Johnathan Hankins. However, I think they could've taken a better player and filled their linebacker need by selecting Zach Cunningham. It's odd that the Giants have passed on him twice.
87. Davis Webb, QB, California: A- Grade
I mocked Davis Webb to the Giants in the second round, so I obviously love this value. Webb should've gone earlier than this, as he actually has more upside than Jared Goff. He's a lot like Goff in that he needs to work on the mental part of his game, but he has a great arm. The difference could be that Webb is more serious about being a pro. If so, he might be able to replace the declining memorabilia salesman the Giants currently have at quarterback.
140. Wayne Gallman, RB, Clemson: B- Grade
Wayne Gallman made his debut in my mock draft as a second-round pick for the Giants back in September. He has fallen steadily since, and he ended as a fifth-rounder. Gallman catches the ball well, but doesn't really have any other positive attributes. He really needs to improve his pass-protection skills to get on the field.
167. Avery Moss, DE, Youngstown State: D Grade
As mentioned before, I'm not going to give out Millen grades in the fifth round, so the Giants are spared. It makes sense that they added an edge rusher, but Avery Moss was kicked out of Nebraska and also tested poorly in pre-draft workouts. I don't know what the upside is with this pick.
200. Adam Bisnowaty, OT/G, Pittsburgh: A- Grade
Adam Bisnowaty has a wrestling background, which some teams like in their linemen. Unfortunately, Bisnowaty lacks any sort of athleticism, so he may have to move to guard. Still, Bisnowaty is a smart, powerful lineman, and I thought he would go a round earlier than this. I like this pick, as Bisnowaty potentially fills a need at guard.
2017 NFL Draft Team Grade: C-
. Follow Walter
@walterfootball
for updates.
New York Giants Season Preview
Comment...
NFL Picks
- Sept. 24
2019 NFL Mock Draft
- Sept. 20
Fantasy Football Rankings
- Sept. 5
2019 NBA Mock Draft
- Aug. 13
2020 NFL Mock Draft
- Aug. 1
NFL Power Rankings
- June 3