By Charlie Campbell -
@draftcampbell
Solid Starter
Jamal Adams, S, LSU - Round 1
Adams was one of the safest picks in the 2017 NFL Draft. He is a strong, physical, fast, instinctive safety who has a lot of experience going against top competition. Adams is a good athlete and is known to be a hard worker with leadership skills. Given his skill set and football character, Adams should be a solid starter early in his NFL career.
In run defense, Adams is excellent. He is natural as the eighth man in the box with excellent skills to tackle. Adams is strong, quick, and fast at reading his keys. Adams comes downhill and has a burst to the flat to defend perimeter runs. He will be an asset to help shut down running games.
Adams is a natural strong safety who also has the speed and athleticism to cover. He could help defend tight ends and receivers in the middle of the field. With his range, strength and instincts, Adams could make a real impact as a defender. In pass coverage, Adams is extremely instinctive and very good at playing zone in the intermediate middle of the field. He is very good at covering a lot of ground and helping his cornerbacks along the sideline or cleaning up slants, digs or crosses. Adams has flashed that he could be a reliable last line of defense. Adams is adept at reading a quarterback's eyes and breaking on the ball. By being around the ball so much, Adams puts himself in position to make a lot of big plays. He has good hands and the ball skills to create interceptions, particularly. In zone coverage, Adams is very dangerous as he uses his instincts and intelligence to get in position to affect passing routes.
In watching Adams, he looks more comfortable handling strong safety responsibilities. He has the ability to play free safety and isn't bad in that role, but he seems more at home playing the strong safety in the short-to-intermediate portion of the field. In the NFL, that would probably be his best role, and he could be excellent paired with a coverage free safety. I think Adams will quickly turn into a solid starter for New York and will be a team leader for the Jets for the next decade.
2016:
Darron Lee, LB
2015:
Devin Smith, WR
2014:
Calvin Pryor, S
2013:
Dee Milliner, CB
Most Likely To Bust
Chad Hansen, WR, California - Round 4
The Jets had a huge turnover in their wide receivers this offseason, moving on from veterans Brandon Marshall and Eric Decker, and 2015 second-rounder Devin Smith. The Jets have a young talent at receiver with Quincy Enunwa, while sources with the team told me in January that they liked how Charone Peake and Jalin Marshall developed last year. Still, New York drew upon some quality receiving depth with ArDarius Stewart in the third round and Hansen in the fourth round. I liked Hansen as a prospect, but am not confident that he can beat out some of the other receivers the organization has in house.
Hansen (6-2, 202) has decent size and quickness, but lacks a special trait to create mismatches in the NFL. He isn't the most explosive of receivers, and I think he will fall behind Enunwa, Stewart and Peake on the depth chart. Some other teams had given Hansen a third-round grade, so he was a good value for the Jets in the fourth round. New York has been very good about not reaching under general manager Mike Maccagnan, and if given time, Maccagnan will build a talented roster for the Jets. Hansen may have a hard time breaking through their crowded group of young receivers, and of the Jets' picks, he looks like has the most bust potential to me.
2016:
Jordan Jenkins, LB
2015:
Bryce Petty, QB
2014:
Dexter McDougle, CB
2013:
Geno Smith, QB
Potential Boom Pick
Marcus Maye, S, Florida - Round 2
The Jets' secondary was a huge weakness during the 2016 season, so it wasn't surprising that they addressed their defensive backs early in the 2017 NFL Draft. It was a surprise though that they doubled up at the safety position by taking Maye in the second round after selecting Jamal Adams in Round 1. Both are well-rounded safeties who can do a variety of things to help a defense.
In pass coverage, Maye has the potential to be a real asset in the NFL. He has the speed, size, and ball skills to be a single-high deep free safety. As the deep center fielder, Maye can break on the ball well and is dangerous to pick it off or slap it away. He is rangy and adept at making some big plays downfield because he is very instinctive. Maye also covers a lot of ground in the deep part of the field, yet has the size to battle big wideouts and tight ends. Additionally, Maye has some man-coverage ability to defend pass-receiving tight ends who cause mismatch problems for most teams. Right now, Maye's off-man coverage on tight ends is not great, but he shows the ability to continue to get better. With some development, Maye could man up on top tight ends and should be an asset at neutralizing those kind of weapons. Maye also has enough speed and athleticism to play some man on slot receivers.
Against the run, Maye can be a solid defender with the size to tackle, and he will make some clutch open-field stops. Maye, however, is an inconsistent tackler, and when he would miss a tackle on the back end, it often led to huge plays for the opposing team. Maye is physical and packs a punch. He is very strong and clearly spends a lot of time in the weight room. In run defense and pass coverage, Maye will dish out some bone-rattling hits. With his size and instincts, Maye could be a strong safety type who plays as the eighth man in the box to defend ground games.
Watching Maye's tape makes a few things obvious. Routinely, he made some tremendous plays. Plays that make you say "Wow" and give him the look of a first-round pick. Then, he consistently would have a hiccup that was extremely painful. After playing great for a half, he would have a bust that was critical, like letting a big slow tight end get open against him in the end zone, or missing a tackle he should make on a receiver that allows him to break downfield for a huge play, or a missed tackle on a running back. Maye was often the last line of defense, so when he had a bust, it led to points for the offense. Maye also made a number of touchdown-saving tackles.
Team sources said those hiccups stem from some vision issues and Maye lacking eye discipline. However, teams loved his instincts and his pass-coverage potential for the NFL. They believe that his vision issue can be fixed by a good NFL defensive backs coach, and New York has that with Todd Bowles. They also like Maye's football character, work ethic, and leadership.
I think that Maye could end up being a better coverage safety than Jamal Adams, and thus Maye is my selection to be a boom pick for the Jets.
2016:
Christian Hackenberg, QB
2015:
Leonard Williams, DE
2014:
Jace Amaro, TE
2013:
Sheldon Richardson, DT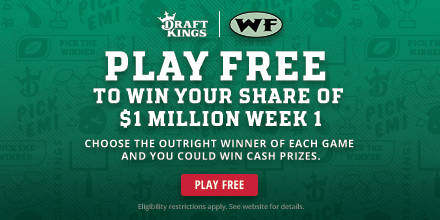 Future Depth Player
Jordan Leggett, TE, Clemson - Round 5
The Jets took Leggett early in the fifth round, and that was a good landing spot for him. They needed tight end depth badly and could have addressed the position much sooner in the draft. The team had already landed a potential steal and a good reclamation project in Austin Seferian-Jenkins, who is a talented player and seems to be maturing into a more reliable contributor. Leggett gives New York a receiving option to pair with him. To help mitigate Leggett's weakness as a blocker, he can play the F (movement) tight end and Seferian-Jenkins can be the Y tight end in double-tight end sets. Leggett could be a mismatch problem as a bigger F tight end. Leggett may never develop into a three-down starter in the NFL, but has a good skill set to at least be a solid No. 2 tight end. At the very least, he could turn into a quality backup and receiving tight end for New York.
2016:
Charone Peak, WR
2015:
Jarvis Harrison, G
2014:
Tajh Boyd, QB
2013:
Brian Winters, G
Walt's 2017 NFL Draft Grades:
6. Jamal Adams, S, LSU: A Grade
The Jets have done a great job in the draft for the most part lately because of their stance of selecting the best player available. That's exactly what they're doing here rather than reaching for need. Then again, the Jets do need everything, so... never mind.
At any rate, after seeing the Bears and Titans do something idiotic, the Jets are looking great with this selection. Adams was widely projected to be taken in the top three, and he probably should've been. The Jets aren't complaining, as Adams fills a huge need for New York and its atrocious secondary.
39. Marcus Maye, S, Florida: A- Grade
Back-to-back safeties!? It makes sense, as the Jets had multiple needs at the position. The Jets just broke a lot of hearts, as many teams were hoping he'd fall to them in the second round. I guess it wasn't very realistic because there was some speculation Maye could go late first. He'll pair well with Jamal Adams to bolster New York's atrocious secondary.
79. ArDarius Stewart, WR, Alabama: B Grade
Most teams we spoke to had ArDarius Stewart in the third-round range, so I'm definitely not surprised to see him taken in this area. He also fills a need for the Jets, who had to replace Brandon Marshall. This is a solid pick for the Jets. At the very least, they'll get great special-teams play out of Stewart.
141. Chad Hansen, WR, California: A- Grade
I thought Chad Hansen could potentially be chosen in the third round, so I like this value, and Hansen obviously fills a need with Brandon Marshall gone. Hansen was a productive receiver at California who made acrobatic catches, but his speed is a major question mark.
150. Jordan Leggett, TE, Clemson: A Grade
And yet another great tight end value pick in the fifth round. This tight end class is tremendous, and I'm surprised that some of these players didn't go earlier. The Jets won't complain, as they might be able to finally fill their massive need at the position. Leggett is a poor blocker, but figures to be a productive pass-catcher.
181. Dylan Donahue, DE/OLB, West Georgia: C+ Grade
Dylan Donahue nearly made my mock draft, but he didn't make the cut. He could have though, as he was very productive in college, albeit at a small school. Donahue is 25, so that's a negative, but he could end up being a rotational pass-rusher for the Jets.
188. Elijah McGuire, RB, Louisiana-Lafayette: A- Grade
The Jets are quietly having a stellar draft, as they've traded down a bunch to pick up lots of resources, which they desperately needed. Elijah McGuire is a value selection, as I had him going off the board 50 selections earlier than this. McGuire tested poorly during the pre-draft process, but he's an effective pass-catching weapon coming out of the backfield.
197. Jeremy Clark, CB, Michigan: B+ Grade
Jeremy Clark may have snuck into the second day of the draft had he not sustained a torn ACL in September. Clark dropped all the way to Round 6, but the Jets are getting decent value with him. He has the potential to emerge as a starter in 2018, but the durability concerns are real.
204. Derrick Jones, CB, Ole Miss: B Grade
The Jets are swinging for the fences here, which is fine. Derrick Jones has elite athleticism, but not very much production. He has starter potential, but could also fail to make the roster.
2017 NFL Draft Team Grade: A
. Follow Walter
@walterfootball
for updates.
New York Jets Season Preview
Comment...
2019 NFL Mock Draft
- Sept. 13
Fantasy Football Rankings
- Sept. 5
2019 NBA Mock Draft
- Aug. 13
2020 NFL Mock Draft
- Aug. 1
NFL Power Rankings
- June 3
NFL Picks
- Feb. 4