By Charlie Campbell -
@draftcampbell
Solid Starter
Obi Melifonwu, S, Connecticut - Round 2
Melifonwu was a fast riser throughout the draft process and ended up being a projected first-round pick. Many teams thought he could go late in the first 20 picks and stood a good shot of going in the 20s. Melifonwu surprisingly slipped to the second round as lesser safeties were taken ahead of him. The Raiders were the fortunate team to land a steal with Melifonwu as their second-round pick.
For run defense, Melifonwu is a dependable tackler who shows a great burst to fire into the gap or fire downhill to take down a running back. He has the size and strength to take on NFL ball-carriers, too. Melifonwu is physical and packs a punch for backs.
Melifonwu is a good defender against the pass as well. He covers a lot of ground in the deep part of the field and has a real presence on the backend. With his huge size at 6-foot-4, 224 pounds and with his 4.4 speed, Melifonwu can also play cornerback to wipe out big wideouts and tight ends. Melifonwu could also serve as a single-high deep safety who uses his speed to cover a lot of ground in the deep part of the field. His size would come in handy to knock away jump balls deep down the field. With Melifonwu's size and speed, he could be a real weapon to help neutralize pass-receiving tight ends that cause mismatch problems for most teams down the middle seam. While Melifonwu is tall, he isn't stiff and shows flexibility to turn and run. He also showed some ball skills to slap passes away or catch them to create turnovers.
I love the fit for Melifonwu in the Oakland defense. His size will help the team defend against the big wideouts in the division, like Demaryius Thomas and Mike Williams. Melifonwu should be a real asset for the Raiders in slowing down Chiefs tight end Travis Kelce as Melifonwu has similar size to Kelce with more speed and athleticism. Melifonwu also can be the eighth man in the box to defend against the ground games of the Chiefs, Chargers and Broncos.
Melifonwu might have a year of development as a rotational player, but I think before long he will be a quality starter for the Raiders. Teaming with 2016 first-rounder Karl Joseph, Oakland could have one of the best young safety tandems in the NFL.
2016:
Shilique Calhoun, DE
2015:
Clive Walford, TE
2014:
Gabe Jackson, G
2013:
Sio Moore, LB
Most Likely To Bust
Eddie Vanderdoes, DT, UCLA - Round 3
This was an easy choice for me as I thought Vanderdoes was the riskiest pick of the Raiders' early rounders. The reason for that is Vanderdoes is a limited run stuffer who will get pulled from games in passing situations. Defenses run their nickel scheme around 70 percent of their snaps, and Vanderdoes doesn't offer anything as a pass-rusher, so he is going to be on the sideline for the majority of defensive snaps. Most teams have third-round picks projected to be future starters, and Vanderdoes isn't a great value as just a situational run stuffer.
On top of being limited as a run stuffer, Vanderdoes (6-4, 305) doesn't have great size to take on NFL interior offensive linemen. He could struggle with some of the power guards who have a size advantage on him. It wouldn't surprise me if Vanderdoes lingers as a backup before never turning into starting contributor for the Raiders.
Here's what I wrote for Derek Carr in this section in 2014, "This was a hard selection because there wasn't a pick that I disliked in Oakland's draft. Since I have to pick one, I'll go with Carr because the Raiders organization may not be conducive to a quarterback panning out. Oakland is fortunate to have one of the best quarterback coaches in the NFL with offensive coordinator Greg Olson, but the staff is under pressure to win now while taking on one of the toughest schedules in the NFL. Last year, the Raiders overachieved under this coaching staff in a four-win campaign. That could happen again, but not be enough of an improvement to return in 2015. The Raiders' front office and coaching staff could all be fired at the end of the season. Without continuity, Carr could easily end up being a bust." While I was wrong to go with Carr on that one, I was correct to go with Hayden, while the early returns aren't great on Ward and Edwards.
2016:
Jihad Ward, DE
2015:
Mario Edwards, DT
2014:
Derek Carr, QB
2013:
D.J. Hayden, CB
Potential Boom Pick
Gareon Conley, CB, Ohio State - Round 1
Conley would have been a top-20 pick if it weren't for the mystery surrounding a potential legal issue with a sex assault allegation. It doesn't sound like Conley is in serious danger of prison time or a suspension, and that could make Conley a real steal for the Raiders. They needed a No. 1 cornerback for their defense, and Conley has that type of talent.
The 6-foot, 195-pounder is a polished cornerback who does everything well. He can excel in off-man, press-man or zone coverage. With his speed, quick feet, and athleticism, Conley is able to run with receivers to prevent separation. He has good size and really battles bigger receivers on jump balls. Conley has good instincts, too, and breaks on the ball extremely well. With his good ball skills, he doesn't panic when the ball is thrown his direction. Conley does a superb job of playing the ball and getting his hands on the football. Sources feel there are a few flaws with Conley. The only real knock on him is lacking short-area twitch, but that is common with bigger cornerbacks, and there are plenty of successful NFL cornerbacks who are similar.
For the NFL, Conley is a versatile corner who could be a No. 1 corner for his defense. He has ability to play press-man, zone or off-man coverage. With veterans Sean Smith and David Amerson on the roster, Conley can be eased into action while gradually earning more playing time. Before long Conley should be the Oakland's top cornerback, and he could be a boom pick with Pro Bowl potential.
2016:
Karl Joseph, S
2015:
Amari Cooper, WR
2014:
Khalil Mack, LB
2013:
Menelik Watson, OT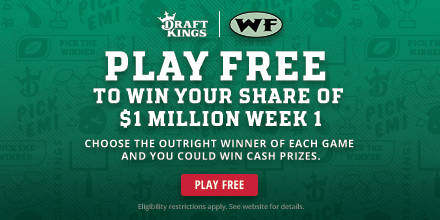 Future Depth Player
David Sharpe, OT, Florida - Round 4
Sharpe could easily be the pick for solid starter because it wouldn't surprise me if he ends up being the Raiders' right tackle of the future. Sharpe, however, does have some issues that could hurt him in the NFL, including a weight problem, work-ethic concern and poor vision involving being blind in one eye. The 6-foot-6, 343-pounder has the athletic ability to start at right tackle in the NFL, but he if he doesn't develop into a starter, he should at least be a swing tackle backup. Sharpe has experience starting at left tackle while also having enough size to play guard or right tackle. He was a nice value in the fourth round and, at worst, could be a good depth player for Oakland.
2016:
Connor Cook, QB
2015:
Jon Feliciano, G
2014:
Keith McGill, CB
2013:
Tyler Wilson, QB
Walt's 2017 NFL Draft Grades:
24. Gareon Conley, CB, Ohio State: A or F. Maybe A? Grade
Whoooaaaa... This is crazy. I don't even know how to grade this, in case you couldn't tell.
I never thought Gareon Conley would be chosen in the first round in the wake of his rape allegations. It's worth noting that several teams thought the charge was bogus, as Conley interviewed extremely well at the combine and everywhere else. The thing is, you never know about a person, and Conley could be guilty. He hasn't even met with police yet. If Conley is charged and found guilty, this will go down as one of the worst first-round picks ever. However, Conley is an amazing prospect, so if he's found innocent, Oakland's defense will improve tremendously. Thus, the Raiders are getting an "A" or an "F." I don't know.
56. Obi Melifonwu, S/CB, Connecticut: A+ Grade
The only question I have is how the Raiders will plan on using Obi Melifonwu, as he's a Swiss Army Knife, capable of playing so many roles in a defense. He's extremely athletic and versatile, so I'm shocked that he lasted this long. I thought he could've gone as early as No. 21 overall! This is another great steal for the Raiders, who could have one of the top secondaries in the NFL if both of their draft picks thus far pan out.
88. Eddie Vanderdoes, DT, UCLA: B+ Grade
Once upon a time, Eddie Vanderdoes was a first-round pick. I'm actually pretty sure I had him in the opening frame in my initial 2017 NFL Mock Draft. Unfortunately for Vanderdoes, he has endured so many injuries throughout his career. If he can stay healthy - and that's a huge "if" - he can be a very solid starter for the Raiders. This pick is risky, given the durability concerns, but he's worth taking a shot on in the second half of the third round.
129. David Sharpe, OT, Florida: A Grade
I'm shocked David Sharpe has lasted this long. We were told by a team that they were going to consider him in the second round, but they made other upgrades to the offensive line. I had Sharpe in the third frame even though he tested poorly athletically. Sharpe could become a powerful run-blocker, perhaps emerging as Oakland's starting right tackle.
168. Marquel Lee, LB, Wake Forest: C+ Grade
Marquel Lee was a productive player at Wake Forest. I had him in the sixth round, so the range is pretty close. However, Lee tested poorly during the pre-draft process, so he could just be an average backup and a special-teamer in the pros.
221. Shalom Luani, S, Washington State: C+ Grade
The Raiders can say hello to a new special-teamer of theirs in Shalom Luani. The Washington State product struggled with tackling in college, and he doesn't have the great athleticism for it, so perhaps Oakland will be saying goodbye quite soon.
231. Jylan Ware, OT, Alabama State: B+ Grade
Here's another "swing for the fences" pick. Not much is known about Jylan Ware, aside from his unbelivable 4.99 40 time for a player at his size (6-8, 317). He's worth taking a chance on this late.
242. Elijah Hood, RB, North Carolina: A- Grade
Elijah Hood is not exactly the new sheriff in town because Marshawn Lynch was signed to be the new starter, but Hood has the potential to be the top back down the road. I had Hood slotted in the fifth round, so I like this value. Hood isn't very athletic, but he's a powerful between-the-tackles carrier.
244. Treyvon Hester, DT, Toledo: B+ Grade
The Steelers showed interest in Treyvon Hester, but the Raiders broke their cross-country rivals' hearts by snatching him off the board. The Raiders have such a need at defensive tackle that Hester could see playing time soon as a situational pass-rusher.
2017 NFL Draft Team Grade: A or C
. Follow Walter
@walterfootball
for updates.
Oakland Raiders Season Preview
Comment...
NFL Picks
- Sept. 22
2019 NFL Mock Draft
- Sept. 20
Fantasy Football Rankings
- Sept. 5
2019 NBA Mock Draft
- Aug. 13
2020 NFL Mock Draft
- Aug. 1
NFL Power Rankings
- June 3