By Charlie Campbell -
@draftcampbell
Solid Starter
Cooper Kupp, WR, Washington State - Round 3
The Rams really liked Kupp and had him in play for their second-round pick, so they were overjoyed to land him in the third round. With Kenny Britt moving on free agency and the organization overpaying for the pedestrian Robert Woods, the team badly need some receiving weapons for its young starting quarterback. That will signal caller will probably be Jared Goff, but Sean Mannion could beat him out. In the end, either quarterback will need a dependable wideout, and Kupp could be a reliable No. 2 receiver early in his NFL career.
For the NFL, Kupp is a polished wideout who should be able to compete quickly. He has phenomenal hands and is extremely reliable. Kupp also has very good technique to snatch the ball out of the air with his hands and secure the pass. There is no doubt that he is a quality route-runner and doesn't waste his steps or get sloppy with his body control. While Kupp isn't the biggest receiver, he does a nice job of using his body to win 50-50 passes. Kupp is superb at running the staple routes of the west coast offense - slants, digs, and crosses - and has solid yards-after-the-catch potential. He is tremendous at tracking the ball before using late hands to reel the ball in.
Against NFL-level cornerbacks, Kupp will never be a burner wide receiver who challenges teams consistently deep downfield. He isn't the fastest of wideouts and could have problems separating from quality NFL corners. Without mismatch speed, Kupp will need to move around from the outside and inside to get him in position to contribute. While he isn't the biggest or fastest wideout, Kupp gets the job done with a gritty style of play. Thus, he is likely to top out as a solid No. 2 receiver and quality starter but never become a true No. 1.
Kupp could easily beat out the Rams' other receivers and end up being a starter at the beginning of his rookie season. Over the years to come, he should be a reliable and steady contributor, assuming Los Angeles has a quarterback who can get him the ball.
2016:
Pharoh Cooper, WR
2015:
Jamon Brown, G
2014:
Aaron Donald, DT
2013:
Stedman Baily, WR
Most Likely To Bust
John Johnson, S, Boston College - Round 3
The Rams needed some safety depth after losing T.J. McDonald this offseason, but taking Johnson in the third round was a reach. The pick of Johnson reminds me of some of Les Snead's second-day busts, including Isaiah Pead and Brian Quick. None of those players deserved to go as high as Snead took them, and I think there is a real chance of Johnson being a bust.
Sources with other teams told me that Johnson graded out as a fourth- or fifth-rounder. The 6-foot-1, 202-pounder has a nice skill set and displayed some ball skills over the past two seasons, but teams saw him as a third-day prospect. There were other safeties like Colorado's Tedric Thompson - Seahawks fourth-rounder - and Michigan State's Montae Nicholson - Redskins fourth-rounder - who other teams had higher grades on that the Rams passed on for Johnson.
It wouldn't surprise me if Johnson ends up being a decent backup safety and special teams contributor. That's where other teams thought he would end up becoming. Third-round picks, however, are expected to develop into starters. Of the Rams' three selections on the second day of the 2017 NFL Draft, I think Johnson is the most likely not to pan out.
2016:
Jared Goff, QB
2015:
Rob Havenstein, OT
2014:
Tre Mason, RB
2013:
T.J. McDonald, S
Potential Boom Pick
Gerald Everett, TE, South Alabama - Round 2
This was an easy choice for me because Everett was my pick for the best second-day value prospect prior to the 2017 NFL Draft. That being said, I wouldn't be surprised if Everett has some struggles as a rookie as he is making a massive jump in competition from South Alabama to the NFL. Everett could struggle with the size and detail of a NFL playbook, but I think in Years 2 and 3 of his pro career, he could emerge as a special receiving tight end who really hurts defenses.
For the NFL, Everett is a dynamite receiving weapon down the middle seam of the field. He is fast at running vertically down the field with his speed, explosiveness and athleticism. Everett is also a very good route-runner and consistently gets separation. He is way too fast for linebackers and uses his size well against safeties. Everett can often burns man coverage and is very adept at finding the soft spot in zone coverage. In college, he repeatedly used his leaping ability frame and make catches over defenders as he played bigger than his listed numbers. Everett is a dangerous run-after-the-catch receiver, too. He has a second gear to run away from defenders and explodes into the open field. He can flash some moves and strength as a runner.
As a pro, Everett could be a devastating mismatch weapon and one of the better receiving tight ends in the NFL. He should contribute some as a blocker, but he is a limited player in that regard. In the 2017 NFL Draft, Everett was my favorite second-day value prospect. I think he could be a tight end weapon similar to Jordan Reed, but more sturdy. My biggest concern about Everett not panning out is that the Rams' quarterbacks won't be able to get him the ball.
2016:
Mike Thomas, WR
2015:
Todd Gurley, RB
2014:
Greg Robinson, OT
2013:
Tavon Austin, WR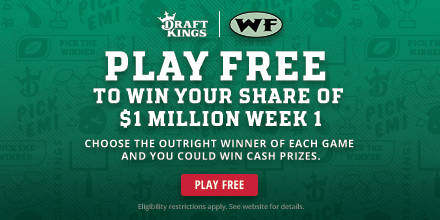 Future Depth Player
Josh Reynolds, WR, Texas A&M - Round 4
Reynolds was a nice value pick for the Rams in the fourth round. He easily could have gone on the second day of the 2017 NFL Draft. I think Reynolds could end up being better than some of Los Angeles' veterans like Robert Woods and Tavon Austin. However with the front office giving both of those players huge contracts and using a third-round pick on Cooper Kupp, the Rams will probably have Reynolds buried on the depth chart as the fourth or fifth receiver. Still, Reynolds could be a good backup wideout and red-zone weapon. He could end up moving up the depth chart if he gets the opportunity to show he is better than those veterans.
2016:
Josh Forrest, LB
2015:
Sean Mannion, QB
2014:
E.J. Gaines, CB
2013:
Zac Stacy, RB
Walt's 2017 NFL Draft Grades:
44. Gerald Everett, TE, South Alabama: C Grade
As a former NFL running back once said, "The more things change, the more they are different." The Rams continue to draft poorly. I wouldn't say this pick is horrible because Gerald Everett was going to generate interest from some teams at the end of the second round, but they thought they could obtain him in he third frame. This is a bit of a reach, but not an egregious one. It also fills a need, so at least the Rams have that going for them here. This selection just could've been so much better, so it's disappointing.
69. Cooper Kupp, WR, Eastern Washington: B Grade
It doesn't really matter whom the Rams add at receiver; they could have Jerry Rice and Cris Carter in their prime, and Jared Goff would still be terrible. Cooper Kupp is a smart receiver who is a big threat in the red zone, and he obviously fills a need. He also makes sense in this range. It's a solid choice, but Kupp will need Goof to leave in order to post solid numbers.
91. John Johnson, S, Boston College: RAMS R-A-M-E MILLEN Grade
You know, I was just thinking that we haven't had many bad picks. It feels like almost everything has ranged from A+ to "B." I don't know what happened, but Philadelphia has transformed most franchises into competent drafters. Unfortunately, that has not affected the Rams and Bears. Los Angeles selected a player I had in the 200s of my big board. He fills a need, but this is an egregious reach.
117. Josh Reynolds, WR, Texas A&M: A- Grade
Josh Reynolds was an underrated player coming out of Texas A&M, as he was a productive receiver who tested well. Reynolds needs to gain some weight to avoid injury, but it seems like he'll be a quality wideout for the Rams.
125. Samson Ebukam, DE/OLB, Eastern Washington: D Grade
The Rams just moved up 16 spots to select a sixth-round prospect. That's their drafting inteptitude in a nutshell. They and the Bears have really struggled this weekend. Samson Ebukam has great upside with his incredible athleticism, but he's a big-time project.
189. Tanzel Smart, DT, Tulane: B- Grade
Tanzel Smart was a productive player for Tulane for several seasons, but tested extremely poorly at the combine. He should still be able to become a decent rotational player for the Rams, but doesn't have much upside.
206. Sam Rogers, FB, Virginia Tech: A Grade
Wow, the Rams made a great pick! Sam Rogers was the best fullback in this draft, yet wasn't the first player taken at his position somehow. Rogers will help Todd Gurley, and he'll also serve as a Kyle Juszczyk-type pass-catching weapon coming out of the backfield.
234. Ejuan Price, DE/OLB, Pittsburgh: B+ Grade
Ejuan Price is a mildly athletic pass-rushing specialist who was very productive at Pittsburgh, when healthy. The problem? He's had a myriad of injuries throughout his career, so he's difficult to trust. However, the seventh round is a nice time to take a chance on someone like this.
2017 NFL Draft Team Grade: C-
. Follow Walter
@walterfootball
for updates.
Los Angeles Rams Season Preview
Comment...
NFL Picks
- Oct. 17
2020 NFL Mock Draft
- Oct. 13
2019 NFL Mock Draft
- Oct. 11
Fantasy Football Rankings
- Sept. 5
2019 NBA Mock Draft
- Aug. 13
NFL Power Rankings
- June 3