What is this?
This is my 12th-annual NBA Draft Blog. I'll be posting my thoughts about the first round of the NBA Draft here. That will include everything from the actual picks, to the ESPN personalities, to the commercials, etc. Anything goes. This page will be updated every five minutes or so, so I hope you join me for the 2018 NBA Draft!
Also,
Live 2018 NBA Draft Grades
will be posted here minutes after each pick. Follow me on Twitter
@walterfootball
for updates.
6:59:
I'm online. It took me a while because I had to help my mom move a table. I'm at my parents' house for the night to watch the NBA Draft for the 24th time in 25 years with my dad (the one exception was when he was on a business trip.) It's a tradition for us, and it's crazy that it's been going on for a quarter of a century now. Our first NBA Draft was when the 76ers picked Shawn Bradley first overall!
7:02:
Ugh, and here I was thinking we'd be able to avoid the same red carpet nonsense from the NFL Draft. "He's here trying to make a fashion statement." Losers make fashion statements. Winners just wear whatever they're comfortable in. If I were an NBA franchise, I'd draft the guy wearing gym shorts.
7:03:
Speaking of shorts, Trae Young was wearing suit shorts, which is the dumbest thing I've ever seen. If you're going to look like a scrub, just wear regular clothes.
7:04:
Michael Porter Jr. is apparently dropping, which is not good for my personal mock, since I have him fourth. Oops. I hope the 76ers take him, but I have my doubts because the 76ers don't have a general manager, so that's kind of a problem.
7:05:
Speaking of the 76ers, my dad told me this, so I'm not sure how accurate it is, but he said the 76ers fired legendary general manager Sam Hinkie because Adam Silver made them, since he didn't want teams tanking anymore. My dad thinks the 76ers might just re-hire Hinkie in a way to tell Adam Silver to go f**k himself, and rightfully so.
7:06:
So, according to ESPN, the Knicks are a "marquee team." Why is that? When's the last time the Knicks had a winning season, 1985? No one cares about New York, ESPN. It's a s**ty town with lots of crime and pollution, and it doesn't have the nice weather to make up for it. Time to move on.
7:08:
Sal Paolantonio just said the Suns will take DeAndre Ayton. Sal's looking a little tan, but it is summer after all.
7:09:
Speaking of the Suns taking Ayton, I have the
NBA Draft Grade
posted for the Suns presumably picking him via the link.
7:10:
And for more shameless self promotion, David's final
2018 NBA Mock Draft
is posted.
7:11:
My dad has a plan for the 76ers: Don't sign LeBron James. Re-sign everyone instead. Draft some European guy at No. 10 overall. And then win the NBA championship. Sounds good to me!
7:12:
My mom just asked me if I want either broiled chicken, or cheesesteak and cheese fries for dinner. Uhh... is that even a question?
7:13:
I can't believe
Silicon Valley
douche is still doing the Verizon commercials. He sucks so much in them that my wife stopped watching
Silicon Valley
because of them!
7:14:
I hope this NBA coverage isn't annoying to people. It's not like I'm pretending to like soccer or anything, much like many people on Twitter are right now in the wake of the World Cup. It's just one night, and I do actually like the NBA. Basketball was the first sport I fell in love with.
7:15:
My dad doesn't agree with my Porter take. "Sixers will probably draft Porter. Another injured guy. Because they're stupid."
7:16:
You know, maybe ESPN wouldn't have to fire hundreds of good people every year if they didn't spend all this money on fancy graphics to accompany Jay Bilas.
7:17:
Question: I know nothing about soccer. If soccer is the Real Madrid, why isn't the basketball version of that team called Fake Madrid? Because they both can't be real unless we're discussing parallel universes?
7:18:
Luka is a hell of an inventor. He made a freaking time machine that allowed Chrono to defeat Lavos. Top-three pick confirmed.
7:19:
Oh cool, another NBA Draft prospect talking about how it was a dream of his to be in the NBA. Just once, I'd love for a prospect to say, "Meh, don't really feel like playing basketball, but I'm good at it, so I'm just going to do it." I think that's Eli Manning's mentality in a nutshell.
7:21:
My dad and I had a confusing exchange just now...
Dad:
Who does your guy have the 76ers taking?
Me:
Trae Young.
Dad:
Trae Young what?
Me:
Trae Young what... what?
Dad:
Trae Young what?
Me:
Trae Young what... what?
Dad:
Trae Young what?
Me:
Huh?
Dad:
What'd you say?
Me:
Trae Young.
Dad:
Oh, Trae Young.
7:23:
My dad just made himself a sandwich. He has two pieces of meat surrounded by two pieces of cheese. No bread. "I'm on a diet," he said. Diet or not, he's doing it the right way. Bread is for wimps.
7:24:
My dad on Mohamed Bamba: "Another Shawn Bradley. I hope the 76ers don't draft him." I don't think we'll ever recover from Shawn Bradley.
7:25:
Why is Wendell Carter wearing a scarf? Is it that cold in there? If so, maybe... whoa, look at Luka's mom. "She looks like his wife!" my dad just exclaimed.
7:27:
Just got a text: "If Doncic's mom doesn't make your live blog, you've failed tonight haha." Already did!
7:28:
My dad on Lonnie Walker's hair. "What the hell is that... what... the... hell... is... that..."
7:29:
My dad on Trae Young's shorts. "OH MY GOD!!! I don't want him on the Sixers. Trouble maker!"
7:31:
I don't think my dad's hearing is that good, based on our previous interaction, and this:
Mom:
I have a headache.
Dad:
What?
Mom:
I have a headache.
Dad:
What!?
Mom:
I have a headache.
Dad:
Oh... headache?
7:32:
My dad just asked me...
Dad:
Who was the guy with the shorts? Trae Young?
Me:
Yeah.
Dad:
I don't want him. Maybe Atlanta will take him. They're idiots.
7:33:
"I hate Adam Silver. F***ing piece of s**t. He screwed the 76ers. F***ing... he looks like a dick head." - my dad.
7:34:
Some other stuff was said, but Google would ban me from its searches if I repeated it.
7:35:
I just told my dad my comparison for Trae Young, and he loved it. "You have a Rolex and a fake Rolex. Allen Iverson was a Rolex. Trae Young is a fake Rolex."
7:36:
The pick will be Ayton, but if it's Doncic, it wouldn't surprise me. Maybe Phoenix's owner will want a date with his mom.
7:37:
What happened to Chad Ford, by the way? I was looking for his mock draft, and it's nowhere to be found, and he hasn't tweeted in a year. Is he OK?
7:38:
I'm surprised ESPN can still afford Chauncey Billups and Jay Bilas. They're basically bankrupt at this point, and... whoa, who is that brunette in the white dress behind Ayton?
7:39:
Here's the pick!
With the No. 1 pick in the 2018 NBA Draft, the Suns select DeAndre Ayton, C, Arizona
7:40:
Man, the Suns owner must not want a date with Luke Doncic's mom. What a fool.
7:41:
David Kay submitted grades for the Kings picking Marvin Bagley and the Hawks taking Luka Doncic, so hopefully those hold up.
7:42:
Chauncey Billups just said DeAndre Ayton will be like Joel Embiid. My dad laughed. "Yeah right," he snorted.
7:43:
Except for Bilas, I don't recognize anyone on the ESPN broadcast. Who is this woman in the fancy dress? Where did she come from? And is she making minimum wage, since ESPN can't afford anyone?
With the No. 2 pick in the 2018 NBA Draft, the Kings select Marvin Bagley, F, Duke
7:46:
Again, our live
NBA Draft Grades
are up, and the Bagley grade is in.
7:47:
"In a couple of years, he's going to run from this stupid team." - my dad. Truer words.
7:48:
Mavericks moving up to No. 3 so Mark Cuban can have a date with his mom!
With the No. 3 pick in the 2018 NBA Draft, the Hawks select Luka Doncic, PG, Slovenia
7:49:
My dad called it! The Hawks are getting the Fake Rolex with the suit shorts!
7:52:
"How dumb is Atlanta not to get Doncic?" - my dad.
7:53:
"Bickerstaff is a coach again? Piece of s**t." - my dad.
7:54:
I reminded my dad that he called Trae Young to the Hawks.
Me:
You said Young would go to the Hawks.
Dad:
I did?
Me:
Yeah.
Dad:
Wow!
7:55:
"Dirk Nowitzki is probably happy. Another white guy from Europe." - my dad.
7:56:
"Looks like the Grizzlies don't want their first-round pick. Maybe the 76ers can jump up and take it." - my dad
With the No. 4 pick in the 2018 NBA Draft, the Grizzlies select Jaren Jackson, PF, Michigan State
7:58:
The NBA Draft is kind of depressing with all of these freshmen. The NBA really needs to copy the NFL and make players stay in school for three years so that the NCAA Tournament and the NBA Draft are much more exciting.
7:59:
Holy s**t, Jaren Jackson was born in 1999? I feel so old.
With the No. 5 pick in the 2018 NBA Draft, the Mavericks select Trae Young, PG, Oklahoma
8:02:
David gave this a poor grade in the
NBA Draft Grades
page. I completely agree with it. Young sucks. He never passes, so I'm not kidding when I call him a fake Rolex version of Allen Iverson. He's not Steph Curry, either. That's just dumb.
8:03:
I don't like Young, but I will say that the Hawks did well to pick up a first-round pick in this swap. Still, it probably means that they'll make another dumb selection.
With the No. 6 pick in the 2018 NBA Draft, the Magic select Mohamed Bamba, C, Texas
8:06:
Oh cool, the Magic just took a player with no offensive game with the sixth pick in the NBA Draft. See what I mean about players needing to stay in school for three years?
8:07:
My dad's comparison for Bamba: "Manute Bol." Except, Bamba won't hit seven threes in a game.
8:09:
Wasn't there supposed to be a Ball brother in this draft? Or are they still prisoners in North Korea?
8:11:
Love the shot of the Brooklyn Bridge with all of that traffic under a gray sky. What a great place to live!
With the No. 7 pick in the 2018 NBA Draft, the Bulls select Wendell Carter Jr., C, Duke
8:12:
"Why does Wendell Carter have this s**t on his shoulder!?" - my dad
8:15:
If my dad's stores don't work out, maybe he can be a fashion critic. I'd actually pay to read PeterFashion.com.
8:18:
It's crazy that LeBron James is going to leave Cleveland. Michael Jordan, Patrick Ewing, Karl Malone, John Stockton, Reggie Miller, Hakeem Olajuwon, David Robinson, etc. never left their teams until the very end of their careers. It sucks what's happening in the NBA now. I long for the 90s NBA when you knew what to expect from every team.
With the No. 8 pick in the 2018 NBA Draft, the Cavaliers select Collin Sexton, PG, Alabama
8:22:
Hey, it's the NBA's marquee team. The Knicks have won like eight games in the past decade, yet they're a marquee team.
8:23:
When the ESPN anchor guy asked what the Knicks will do, my dad answered, "Manute Bol." If Manute Bol shows up, we have some serious problems.
With the No. 9 pick in the 2018 NBA Draft, the Knicks select Kevin Knox, F, Kentucky
8:26:
The Knicks fans booed this pick, which means Knox will probably be awesome, just based on history.
With the No. 10 pick in the 2018 NBA Draft, the 76ers select Mikal Bridges, SF, Villanova
8:28:
I thought all along the 76ers would take Bridges once Bryan Colangelo was fired. With no general manager, it made sense to take the local guy.
8:29:
When Colangelo's picture went on screen, my dad shouted, "Look, there's the piece of s**t that f***er Adam Silver gave to us!
8:32:
The hot brunette with the white dress is from the Bridges table. Great pick by the 76ers!!!
8:33:
How is this a "storybook ending" as the ESPN chick reporter just said? It's the beginning of his career; not the end of it!
8:35:
Now, it's time for the teams no one cares about. Hornets, Clippers, Clippers, yay!
8:36:
"Now the Hornets are going to do something stupid." - my dad. My dad gets it.
With the No. 11 pick in the 2018 NBA Draft, the Clippers select Shai Gilgeous-Alexander, PG, Kentucky
8:39:
My dad's not a fan of Gilgeous-Alexander's outfit. "God... what the hell is that!? It looks like wall paper."
8:40:
I've been pronouncing Shai wrong this entire time. I've been saying it "shy."
8:41:
The Hornets and Clippers are swapping. The Clippers get Alexander and give up two second-round picks.
With the No. 12 pick in the 2018 NBA Draft, the Hornets select Miles Bridges, SF, Michigan State
8:46:
I made a mistake. This is actually the 23rd of 25 years I've watched with my dad, as I had to work one year for a newspaper I used to be employed with, the West Chester Daily Local.
8:47:
"I would love to meet Alec Baldwin in a dark alley. I'd love it." - my dad. Not sure if that's good or not.
With the No. 13 pick in the 2018 NBA Draft, the Clippers select Jerome Robinson, SG, Boston College
8:51:
My dad with a great point. "If you listen to these ESPN idiots, every player will be great. They love everyone. They're just kissing up to these players."
8:53:
It's crazy that Michael Porter Jr. is still available. I had him fourth in my mock. I'm an idiot!
8:55:
The NBA Draft is such a crapshoot after the top five or six picks, so why not take a chance on Porter here? It'd be foolish to pass on him.
8:56:
Nice mic on Jay Bilas, ESPN. If only you had the funds for professional production.
8:57:
My dad chimed in on Lonnie Walker's hairdo. "What the hell is that!? Is that a bird's nest. What an a**hole!"
With the No. 14 pick in the 2018 NBA Draft, the Nuggets select Michael Porter Jr., SF, Missouri
9:00:
The Nuggets should just sit Porter for a whole year, much like the 76ers did with Ben Simmons. Then, they can really compete in 2019-20.
9:02:
My mom's chiming in on the fashion, too. On the ESPN chick's black dress: "Why would she wear this dress? This dress is what you'd wear at a disco."
Disco?
9:03:
OH COOL ANOTHER SUPER HERO MOVIE WOWOOWOWOWOWW I CAN'T WAIT OMG WOWOWOW.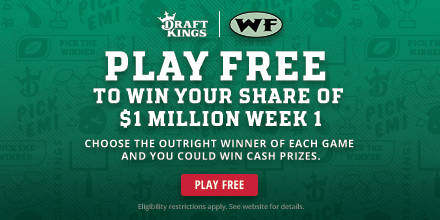 With the No. 15 pick in the 2018 NBA Draft, the Bullets select Troy Brown, SF, Oregon
9:08:
And yes, it's the Washington Bullets. F**k PC nonsense.
9:09:
I'm glad Troy Brown's son was drafted. Troy Brown was so good for the Patriots. It's amazing he played cornerback in 2014 after being a receiver.
9:10:
The ESPN guy just said, "Some people think that once you're drafted, the hard work is done." Is that a shot at the sideline chick, who keeps saying these are storybook endings?
With the No. 16 pick in the 2018 NBA Draft, the 76ers select Zhaire Smith, SF, Texas Tech
9:15:
OH NO, MIKAL BRIDGES IS GONE!!! WHAT HAPPENED TO HIS MOM WANTING TO WATCH HER SON PLAY HERE AND WHAT ABOUT THE FOUR A+S AHHHHHHHH!!!!
9:16:
"Ah f**k I was so happy. If only Sam Hinkie was still here." - my dad
9:18:
My dad's depressed. He's flipping through the newspaper, trying to find a player he wants the 76ers to pick at 26. What a horrible night to have a curse, or bad trade.
9:19:
This is all Adam Silver's fault. He's the reason the 76ers don't have a general manager. If the 76ers don't have a GM, how can they trade with other teams? What an outrage.
9:20:
My dad decided he wants Donte DiVincenzo, SG, Villanova
9:21:
Oh no...
With the No. 17 pick in the 2018 NBA Draft, the Bucks select Donte DiVincenzo, SG, Villanova
9:23:
I was expecting an angry rant, but my dad is silent right now. I think he's plotting the murder of both Adam Silver and Alec Baldwin.
With the No. 18 pick in the 2018 NBA Draft, the Spurs select Lonnie Walker, SG, Miami
9:29:
Gregg Popovich has lost his mind, so I'm not surprised he's taking someone with that hairdo.
9:31:
I love David Robinson, but I'm not sure about just drafting Pop. He's like six months away from eating peanut butter out of his backside, based on his crazy rants.
9:34:
If you can't watch the ESPN telecast, here's a brief recap:
"He's going to be a steal!"
"What a great player!"
"So much upside!"
"I love him!"
"Hold on guys, my mic doesn't work."
With the No. 19 pick in the 2018 NBA Draft, the Hawks select Kevin Huerter, SG, Maryland
9:37:
What's with these promises? Why do teams give out promises? If you break a promise, it's seven years of bad luck, so why risk it?
9:41:
This clock has expired for years now. Why hasn't a team moved up ahead of Minnesota?
With the No. 20 pick in the 2018 NBA Draft, the Timberwolves select Josh Okogie, SG, Georgia Tech
9:42:
Man, I'm going to be almost 39 when the 76ers get to cash in that pick from the Suns. That's so far away from now.
9:46:
My cheesesteak is here. F**k you, broiled chicken!
With the No. 21 pick in the 2018 NBA Draft, the Jazz select Grayson Allen, SG, Duke
9:47:
"He's white, that's why Utah picked him up!" - my dad
9:50:
My dad, upset about the draft, is now messing with my dog.
With the No. 22 pick in the 2018 NBA Draft, the Bulls select Chandler Hutchison, SG, Boise State
9:52:
Congrats, Bulls, no seven years of bad luck!
9:54:
Can someone contact Chandler Hutchison's parents and inform them that they forgot the "N" in Chandler's last name on his birth certificate? What is Hutchison? Why is it not Hutchinson?
9:55:
My mom can even sense ESPN's production level dropping.
"Who is this guy? He looks like he doesn't know what he's talking about."
Mike Schmiz? No clue, but I'm sure he's making minimum wage.
9:57:
I love watching the NBA Draft with my dad, but I wish my parents had better furniture. My back is going to be killing me for weeks after tonight.
With the No. 23 pick in the 2018 NBA Draft, the Pacers select Aaron Holiday, PG, UCLA
10:00:
My dad called this one as well, though I'm not sure if he remembers that either.
10:02:
I love how they were talking up all the family members playing basketball, and then they mentioned someone was married to someone playing soccer, and it was sad because soccer kind of sucks.
With the No. 24 pick in the 2018 NBA Draft, the Blazers select Anferenee Simons, SG, United States
10:04:
Another reason why ESPN's production stinks: The pick is already in, and people know who it is on Twitter. Yet, they have Jay Bilas trying to guess what the pick is. I like Bilas, but this all seems horrible. ESPN really needs to adjust to social media, and it's upsetting that they haven't done that yet.
10:08:
My dad is terrified the Sixers will take some Williams guy who shoots 41 percent from the free-throw line.
10:09:
Anfernee Simons looks like he's 12 years old. This is kind of embarrassing. Please keep college kids in school for three years, thanks.
10:11:
There was just a local commercial for the Pennsylvania lottery where a guy asks his girlfriend's dad for her hand in marriage, and he says no because his daughter is holding a scratch-off lottery ticket. What a great ad. /s
With the No. 25 pick in the 2018 NBA Draft, the Lakers select Moritz Wagner, PF, Michigan
10:14:
"Such an ugly guy." - my dad
10:15:
"Not only speechless. You're so ugly. Your teeth are so ugly. Like a f***ing horse." - my dad
10:18:
Wow, so that Bridges trade could mean the 76ers get LeBron James. That's insane.
10:19:
Oh wow, did the ESPN anchor just say that Michael Jordan vs. LeBron James is splitting hairs. Wow. As my dad said, "What an idiot."
With the No. 26 pick in the 2018 NBA Draft, the 76ers select Landry Shamet, PG, Wichita State
10:20:
No LeBron then, I guess.
10:22:
My dad wasn't in favor of the Shamet pick until he heard that he hit 44 percent from three in college. "Oh, he's good!" he remarked.
With the No. 27 pick in the 2018 NBA Draft, the Celtics select Robert Williams, C, Texas A&M
10:24:
My dad didn't want Robert Williams. The Celtics took him, and...
"Why didn't the Sixers pick him? If they had a general manager, they would have taken him!"
10:30:
Why is ESPN criticizing Robert Williams for hitting just two three-pointers in his collegiate career? He's a freaking center. It would be like analysts criticizing Tom Brady for not having any career sacks.
With the No. 28 pick in the 2018 NBA Draft, the Warriors select Jacob Evans, SG, Cincinnati
10:34:
It's amazing how hated the Warriors are now. It's a shame because they were so likeable when they made their first run. Signing Kevin Durant was a dirty move that shouldn't have been allowed because the NBA is not competitive anymore.
10:36:
"Nets are picking now. They'll probably take the worst player in the draft." - my dad
10:38:
Wow, I still can't believe how bad that Celtics-Nets trade was. Good old Billy King. Great job single-handedly ruining a franchise by trading three first-round picks for two 40-year-olds. Derp dee derp dee doo.
10:40:
Why is Dwight Howard listed as a backup for the Nets? He would start if on the team, but he's not even going to be on the team after the buyout. Come on, ESPN, get your s**t together. I'll even give you $5 on Patreon for better production.
10:41:
"WHERE IS F***ING ADAM SILVER? I'M STARTING TO FALL ASLEEP! F***ING DICKHEAD!"
With the No. 29 pick in the 2018 NBA Draft, the Nets select Dzanan Musa, SF, Bosnia
10:44:
Good thing the guys behind the scenes helped out Adam Silver with Jerome Robinson's pronounciation.
10:45:
"Atlanta Hawks will pick up a s***ty player again. Three first-round picks, all s**t." - my dad
With the No. 30 pick in the 2018 NBA Draft, the Hawks select Omari Spellman, PF, Villanova
10:46:
"Look at his face. Dick head. F***ing a**hole, Adam Silver. F**k you." - my dad
10:50:
This is the end of the Live NBA Draft Blog. Thanks for reading my nonsensical thoughts! Keep checking the
NBA Draft Grades
for the second round, and come back this weekend for our team grades. Follow
@Walterfootball
for updates.
Live 2017 NBA Draft Blog
Live 2016 NBA Draft Blog
Live 2015 NBA Draft Blog
Live 2014 NBA Draft Blog
Live 2013 NBA Draft Blog
Live 2012 NBA Draft Blog
Live 2011 NBA Draft Blog
Live 2010 NBA Draft Blog
Live 2009 NBA Draft Blog
Live 2008 NBA Draft Blog
2013 NBA Mock Draft
- Walt's
2013 NBA Mock Draft
- David Kay's