Missing Include for PHPIncludeFailed_combinemenu2012.php
By Charlie Campbell.
Send Charlie an e-mail here:
draftcampbell@gmail.com
Follow Charlie on Twitter
@draftcampbell
for updates.
2012 NFL Combine: Weigh-In Recap - Quarterbacks
The favorite to be the No. 1 pick in the 2012 NFL Draft, Stanford quarterback Andrew Luck was right on point with his listed measurements as Luck checked in at 6-foot-4, 234-pounds. He has a prototype frame and good hand size at 10 inches. Luck has nothing to gain by throwing at the Combine, so its understandable that he will wait until his Pro Day.


There were some that openly wondered if Baylor quarterback Robert Griffin III was as tall as he was billed. Baylor listed Griffin at 6-foot-2, 220-pounds. Griffin hit those numbers as he was officially 6-foot-2 3/8 and 223 pounds. Any worries that Griffin was going to have a height issue were laid to rest. Griffin won't throw at the Combine, but he will do the athletic tests. He is a fantastic athlete who aims to run faster than 4.5 seconds in the 40-yard dash


Another potential first-round quarterback that teams won't get a complete look at is Texas A&M's Ryan Tannehill. ESPN's Pat Yasinskas reported about 10 days ago that Tannehill would not participate in the on field drills, as he is still working his way back from foot surgery. Tannehill (6-4, 221) is expected to be 100 percent soon, and will work out for teams before the NFL Draft. One negative that was exposed in the combine weigh in was that he tied for the smallest hands of any of the quarterbacks (9 inches).










Michigan State quarterback Kirk Cousins (6-3, 214) was a little taller and heavier than his Senior Bowl measurements (6-2, 209). Cousins has his fans in the scouting community along with plenty of detractors. A strong Combine could help his argument to be the fourth quarterback selected.


Arizona State quarterback Brock Osweiler (6-7, 242) was an inch shorter than his listed measurements. The mobile and strong-armed Osweiler is a former basketball player who should fair well in the on field drills. He could use the Combine to continue building his draft stock for the second day.


A quarterback who has always passed the eyeball test is Arizona's Nick Foles. He showed that again at 6-foot-5, 243-pounds. He also had the biggest hands of any signal-caller at the Combine with a measurement of 10 5/8. There is no doubt that Foles has all the physical tools and should look good throwing on Sunday. Foles is going to need to impress teams in the interviews with his knowledge of the game.






Similar to Foles, Oklahoma State quarterback Brandon Weeden passes the eyeball test at 6-foot-4, 221-pounds. Weeden has a strong arm and could impress while throwing in Indianapolis.


Boise State quarterback Kellen Moore (6-0, 197) just doesn't have the size to be an NFL starter. His arm strength comes up short as well. Despite a terrific college career, he looks like a late-rounder and career backup.


Another undersized backup candidate is Houston's Case Keenum. He had a prolific collegiate career and wrote his name in the record books, but Keenum (6-1, 208) doesn't have the size to be a starter in the NFL. He could be worth a late-round pick in hopes that he bucks the trend.


Wisconsin quarterback Russell Wilson grew a half inch from the Senior Bowl. In Mobile, Wilson was 5-foot-10 and a half. In Indianapolis Wilson was 5-foot-11, 204-pounds. Wilson is a great athlete with a strong arm but doesn't have the stature to be a starter in the NFL. Some teams could consider him as a Wildcat quarterback with a package of plays in the offense. Surprisingly, Wilson's hands (10 1/4) were bigger than all but three quarterbacks.



Back to the 2012 NFL Draft Scouting Combine Page.




Missing Include for PHPIncludeFailed_combinemenu2012.php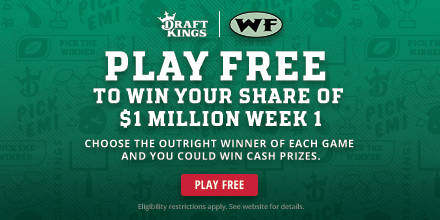 NFL Picks - Sept. 23


2019 NFL Mock Draft - Sept. 20


Fantasy Football Rankings - Sept. 5


2019 NBA Mock Draft - Aug. 13


2020 NFL Mock Draft - Aug. 1


NFL Power Rankings - June 3