Missing Include for PHPIncludeFailed_combinemenu2012.php
By Charlie Campbell.
Send Charlie an e-mail here:
draftcampbell@gmail.com
Follow Charlie on Twitter
@draftcampbell
for updates.
2012 NFL Combine: Weigh-In Recap - Running Backs
Virginia Tech running back David Wilson is in a fierce competition to be the second running back selected behind Trent Richardson. Wilson (5-10, 206) had a decent weigh-in. The early entry could add 10 pounds of muscle in the NFL to help him hold up under the pounding. Plus, it may be able to help his ball security issues.


Wilson's biggest competition for the second-rated running back is Miami's Lamar Miller. It wouldn't be surprising if Miller has a superb showing at the combine. Miller (5-11, 212) has solid size with a reputation as having sprinter's speed. Since declaring for the 2012 NFL Draft, he has been on the bubble between the first and second round. A big Combine could help him get his name called on Thursday night.


One of the stars of the Senior Bowl was Boise State running back Doug Martin. He showed real power and speed at Mobile while checking in at 5-foot-9, 219 pounds. Martin (5-9, 223) is a few pounds heavier, but that shouldn't impact his 40-yard dash significantly. With his skill set it wouldn't be a surprise if he proves to be a workout warrior at the Combine.


Baylor's Terrance Ganaway looked too heavy at the Senior Bowl and tipped the scales at 241 pounds. Since then, he hasn't dropped much weight, as he was only two pounds lighter in Indianapolis. It wouldn't be surprising if Ganaway has a disappointing 40-yard dash time. He may be better off moving to fullback in the NFL.










Another standout of the Senior Bowl was Cincinnati running back Isaiah Pead. He had a strong week of practice and helped his draft stock. Pead (5-9, 197) has added four pounds since then. That's a good sign for NFL teams, as running backs below 200 pounds can have durability issues in the NFL. If Pead could continue to add weight to approach 210, that could erase future injury concerns.


Washington running back Chris Polk had a rough week at the Senior Bowl. He looked sluggish and slow. Apparently Polk (5-11, 215) felt the same way, as he dropped nine pounds in the past month after weighing nearly 225 in Mobile. That should help him in his 40-yard dash time, as well as with the cone drills.


Everybody knew that Oregon running back LaMichael James was an undersized back, so his weigh-in at 5-foot-8, 194-pounds is on point with the expectations. James projects as a speed back, so having a solid 40-yard dash time is important. If he runs slowly, teams will question what exactly James will bring to the table.






Mississippi State running back Vick Ballard (5-10, 219) is a physical specimen who is a sleeper back in the 2012 NFL Draft. He has a strong frame with some burst. A strong 40 time could help him as a potential mid-round pick.


San Diego State running back Ronnie Hillman (5-9, 200) looked like an undersized back and showed that in the weigh-in. Hillman needs to perform well in the on-field drills. If he has a bad Combine, he could fall to the seventh round.


USC fullback Rhett Ellison (6-5, 251) was very tall and heavy. At that height and weight, Ellison may have to move to tight end. Most fullbacks in the NFL are significantly shorter and lighter. It could be a wise move for Ellison, as teams keep more tight ends on their rosters than fullbacks.



Back to the 2012 NFL Draft Scouting Combine Page.




Missing Include for PHPIncludeFailed_combinemenu2012.php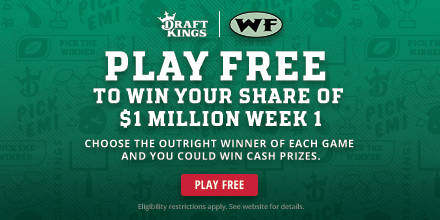 NFL Picks - Sept. 23


2019 NFL Mock Draft - Sept. 20


Fantasy Football Rankings - Sept. 5


2019 NBA Mock Draft - Aug. 13


2020 NFL Mock Draft - Aug. 1


NFL Power Rankings - June 3