By Chet Gresham -
@ChetGresham
Follow
@walterfootball
for updates.
Adrian Peterson, RB, FA
Peterson tore his meniscus early in 2016 and then tried to return late in the season, but tried to return too quickly. It appears Peterson's robotic frame is finally beginning to breakdown. He will be 32 soon and likely will need to take a pay cut and is not assured a starting job. So much depends on where he lands, but I would need him to be assured a starting job before investing anything in him for 2017 since he's best when getting 20 carries versus playing in a committee.
Rob Gronkowski, TE, Patriots
Gronkowski had surgery on his back for the third time in his career last season. While healthy, he was an absolute beast on the field, but he only appeared in six games. Back injuries are serious, but the fact that he continues to return from them and still be the best tight end in the league does say something as well. His ADP seems to have dropped, as Fantasy Football Calculator has him at the 23rd player going off the board right now, whereas he was the ninth player off the board last season. That drop puts him as a late second-round pick, which I believe is a fair spot for him and one I would grab him at.
A.J. Green, WR, Bengals
Green missed seven games last season due to a hamstring tear, but for the most part, he has been healthy throughout his career, missing five games in his first five seasons. He actually was ready to return for the final two games of the 2016 season, but management held him out, much to his chagrin. I expect Green to be fine and have a good comeback year. I don't love Andy Dalton, but his 18 touchdown passes in 2016 were a career low. Dalton should move closer to his average next season, and a healthy Tyler Eifert and Green will make things tough on defenses.
Dez Bryant, WR, Cowboys
Bryant has had some tough luck of late with injuries to himself and his quarterback, but there's no doubt he's still got it and that he showed a good rapport with Dak Prescott, grabbing eight touchdowns on just 97 targets. A full offseason and training camp with Prescott should make for an even better connection next season, and the consistency of the running game and red-zone appearances will help Bryant continue to see end-zone targets.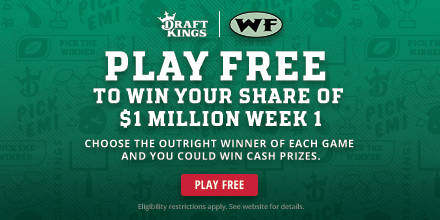 Eddie Lacy, RB, FA
Lacy truly is a wild card for this coming season. If I had to predict, I'd say he signs with the Packers again, but that, of course, isn't certain. His weight and ankle issues will hurt his value in free agency, but we do know the guy can play football when healthy. If the Packers hold on to him, I still believe in his ability enough to grab him in fantasy drafts, but much will depend on where his average draft position falls. Right now, he's going off the board as the 21st running back in the fourth round, which sounds scary. If he has the inside slant to the starting job though, I'd take that risk.
Jamaal Charles, RB, FA
J.C. Superstar is a once-in-a-lifetime talent, and even with a lost step, he could easily be a useful fantasy piece at 10-12 touches a game. Much will depend, however, on where he lands and if he's lost two steps instead of one. As long as he's looking healthy in training camp, I'm willing to take a shot on him in PPR leagues, but his name value could boost his stock up too high. The fact that Charles was cut helps depress that name hype a little, but it is a long offseason and his value will fluctuate with every news report.
For more recommendations, check out WalterFootball.com's
Fantasy Football Rankings
.
More 2015 Fantasy Football Articles:
Fantasy Football Rankings
2015 Fantasy Football Rankings:
2015 Fantasy Football Rankings: Quarterbacks
- 9/10 (Walt)
Chet Gresham's Fantasy Football Quarterback Rankings
- 9/4 (Chet)
2015 Fantasy Football Rankings: Running Backs
- 9/10 (Walt)
Chet Gresham's Fantasy Football Running Back Rankings
- 9/4 (Chet)
2015 Fantasy Football Rankings: Wide Receivers
- 9/10 (Walt)
Chet Gresham's Fantasy Football Wide Receiver Rankings
- 9/4 (Chet)
2015 Fantasy Football Rankings: Tight Ends
- 9/10 (Walt)
Chet Gresham's Fantasy Football Tight End Rankings
- 9/4 (Chet)
Chet Gresham's Fantasy Football Flex Rankings
- 9/4 (Chet)
2015 Fantasy Football PPR Rankings
- 9/4 (Chet)
2015 Fantasy Football Rankings: Defenses
- 8/27 (Walt)
2015 Fantasy Football Rankings: Kickers
- 8/27 (Walt)
Fantasy Football Rookie Rankings
- 5/14 (Walt)
Fantasy Football Rookie Rankings: Dynasty
- 5/14 (Walt)
2015 Fantasy Football Mock Drafts:
2015 Fantasy Football Mock Draft Simulator
- 9/10 (Walt)
2015 Fantasy Football Mock Draft
- 9/3 (Walt)
2015 Fantasy Football Mock Draft
- 8/27 (Walt)
2015 Fantasy Football Mock Draft
- 8/20 (Walt)
2015 Fantasy Football Mock Draft
- 8/13 (Walt)
2015 Fantasy Football Experts Draft
- 8/11 (Chet)
2015 Fantasy Football Mock Draft
- 8/7 (Walt)
2015 Fantasy Football Mock Draft
- 8/6 (Chet)
2015 Fantasy Football Mock Draft
- 7/31 (Walt)
2015 Fantasy Football Mock Draft
- 7/23 (Walt)
2015 Fantasy Football Mock Draft (2-QB)
- 7/15 (Chet)
2015 Fantasy Football Mock Draft (PPR)
- 7/6 (Chet)
2015 Fantasy Football Cheat Sheets:
2015 Fantasy Football Cheat Sheet: Top 250
- 9/10 (Walt)
2015 Fantasy Football Cheat Sheet: Top 250 PPR
- 9/10 (Walt)
2015 Fantasy Football Cheat Sheet: Top 250 2-QB
- 9/10 (Walt)
2015 Fantasy Football Cheat Sheet: Top 250 Touchdown League
- 9/10 (Walt)
2015 Fantasy Football Cheat Sheet: Custom
- 9/10 (Walt)
2015 Fantasy Football: Dynasty Rankings
- 9/10 (Walt)
Chet Gresham's Fantasy Football Top 200 Rankings
- 9/4 (Chet)
Chet Gresham's 2015 Fantasy Football Positional Cheat Sheet
- 9/4 (Chet)
Chet Gresham's 2015 Fantasy Football Overall Cheat Sheet
- 9/4 (Chet)
2015 Fantasy Football Articles:
2015 Fantasy Football Stock Report: Training Camp
- 9/10 (Walt)
Fantasy Football Tight End Matchup Chart: Week 1
- 9/9 (Chet)
Fantasy Football Wide Receiver Matchup Chart: Week 1
- 9/8 (Chet)
2015 Fantasy Football Sleepers
- 9/8 (Walt)
Fantasy Football Running Back Matchup Chart: Week 1
- 9/7 (Chet)
Fantasy Football Quarterback Matchup Chart: Week 1
- 9/6 (Chet)
2015 NFL Preseason Recap, Fantasy Football Notes
- 9/4 (Walt)
2015 Fantasy Football Preseason Stock
- 9/4 (Walt)
2015 Fantasy Football Quarterback Targets
- 9/4 (Walt)
2015 Fantasy Football Busts
- 9/4 (Walt)
2015 Fantasy Football Goal-Line Running Backs
- 9/3 (Chet)
2015 Fantasy Football News
- 9/1 (Chet)
2015 Fantasy Football: Better Than ADP
- 8/31 (Chet)
Daily Fantasy Football: Running Backs
- 8/27 (Chet)
2015 Fantasy Football: Late-Round Running Back Fliers
- 8/24 (Chet)
2015 Fantasy Football Fallout: Jordy Nelson Injury
- 8/24 (Chet)
2015 Fantasy Football Players to Target
- 8/22 (Chet)
2015 Fantasy Football Spreadsheets
- 8/22 (Walt)
2015 Fantasy Football Round-by-Round Strategy Guide
- 8/20 (Walt)
2015 Fantasy Football: The Perfect Draft
- 8/20 (Chet)
2015 Fantasy Football Players to Avoid: LeSean McCoy
- 8/18 (Chet)
2015 Fantasy Football Values: Wide Receivers
- 8/14 (Chet)
Daily Fantasy Football: Wide Receivers
- 7/29 (Chet)
2015 Fantasy Football Value Profile: Brian Quick
- 7/22 (Walt)
2015 Fantasy Football Value Profile: Eli Manning
- 7/17 (Walt)
Daily Fantasy Football: A Primer
- 7/10 (Chet)
2015 Fantasy Football Value Profile: Jarvis Landry
- 7/7 (Walt)
Fantasy Football Offseason Stock Report: Up
- 5/15 (Walt)
Fantasy Football Offseason Stock Report: Down
- 5/15 (Walt)
2015 Fantasy Football: First-Round Bust History
- 2/17 (Walt)
2015 Fantasy Football: Overdrafted Players
- 2/15 (Walt)
2015 Fantasy Football: Running Backs with Most Carries
- 2/15 (Walt)
NFL Picks
- Sept. 20
2019 NFL Mock Draft
- Sept. 20
Fantasy Football Rankings
- Sept. 5
2019 NBA Mock Draft
- Aug. 13
2020 NFL Mock Draft
- Aug. 1
NFL Power Rankings
- June 3