By Chet Gresham -
@ChetGresham
Follow
@walterfootball
for updates.
2016, like most seasons, was a weird one for fantasy football, but seven quarterbacks from last season's Top 12 did return to the Top 12 this year, while five were replaced. This is about average from year to year, but the changes are always interesting to see where we went wrong in evaluation and drafting.
When we look at an overall season, sometimes we can get too caught up in how a player finished versus how well he played, injuries, etc., so don't always think, well, he finished in the Top 12, so he must have been a Top-12 quarterback who deserves another Top-12 ranking in 2017.
Biggest Surprise: Matt Ryan, Falcons
Ryan was coming off a 2015 season in which he finished 19th overall in quarterback fantasy points. That was his worst finish since his second year, when he missed two games. It wasn't as if he didn't have a decent track record, however, making four Top-8 finishes in the five seasons before the 2015 low. But, you can also look at it as he had two seasons of finishing 15th and 19th in his previous three years. So, the trend wasn't looking great, but thankfully his 2016 team came together quite well and hit on all cylinders with players other than Julio Jones; like Tevin Coleman, Taylor Gabriel and Devonta Freeman. Kyle Shanahan had the offense in overdrive, while the defense was the weak link, making the offense work even harder. The question for next season is if Ryan can come close to repeating his best season ever? Of course if the Falcons stay healthy, he has a chance, but if their defense continues to improve and Ryan regresses to his norm just a little, we have a decent chance he doesn't live up to his amazing 2016 performance.
Maybe an Even Bigger Surprise: Dak Prescott, Cowboys
It would have been tough to predict the season Prescott ended up with, as he wasn't supposed to start in 2016 or even in the next few years to come. Of course, Tony Romo fell to injury in preseason and Prescott took control and went on to finish with the sixth-most fantasy points for a quarterback. I would say he had the perfect system to thrive, but he still had to start as a rookie, who, at least coming out of college, didn't seem like an NFL-ready quarterback. Prescott quickly proved that he was ready and even was able to come back from adversity to play well. Moving forward, Prescott should be able to be put into good positions to succeed with his top offensive line and running back, so a huge drop-off isn't likely.
The Best Returns: Aaron Rodgers, Packers
Rodgers had his worst fantasy season ever in 2015, finishing seventh in fantasy points, which tells you something right there. Of course your scoring system may vary slightly, but Rodgers has easily been the most consistent fantasy quarterback over the last nine years. In that stretch, he has finished first four times, second three times, seventh once; and in 2013, he only played nine games due to injury. Drew Brees has been the only quarterback we could argue has been more consistent for longer, but the fact that Rodgers has only been out of the Top-2 once with a full season is mind boggling in a league that throws the ball so successfully now. Rodgers was helped in 2016 by Jordy Nelson's return from injury, but Rodgers also helped turn Davante Adams into a decent wideout and was able to spread the ball around well, despite a lack of highly touted receivers. Nelson isn't done yet and the young guys will continue to improve, so I think we can throw him into that No. 1 slot once again in 2017.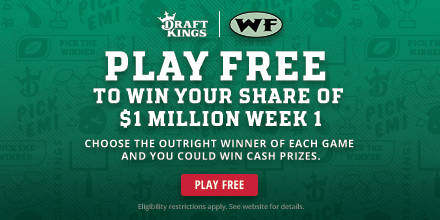 Biggest Disappointment: Cam Newton, Panthers
Newton ran over the competition in 2015 in a big way, finishing with a whopping 45 touchdowns, 35 passing and 10 rushing. I don't think anyone believed a repeat performance was in the cards for Newton, but he could have dropped 38 fantasy points last season and still finished as the top quarterback! Unfortunately, Newton's house of cards came tumbling down in 2016, as he took some hard hits, which slowed him down in the rushing game, and when he had to start relying more on the passing game, he had accuracy issues. His ability as a runner is what allows him to get free for long passes and score rushing touchdowns. Those rushing touchdowns fell to five and passing dropped to 19, giving him 24 total compared to 45 the previous season. But will he again be as poor as he was in 2016? I believe he'll be better, but we can't rely on his rushing touchdowns as his body continues to take punishment, which is what made him such an elite option. He still has decent upside, but his name will keep people drafting him a bit higher than he should be.
Guy You Might not Believe Made the Top-12: Tyrod Taylor, Bills
Taylor threw just 17 touchdowns in 2016, but he also rushed for 580 yards and six touchdowns, which are obviously the numbers that pushed him to 11th overall. He was, and has been so far in his career, good at not throwing interceptions, as he finished eighth-best in interception percentage this season. That's good to see from a quarterback who could be mislabeled as just a running quarterback. He has ability as a passer, but his running is the addition that will make him a fantasy asset over the next year or two or until he has been hit too many times. Whoever gets Taylor for 2017 will be getting a good quarterback and possibly a good fantasy quarterback as well.
Touch of Grey: Carson Palmer, Cardinals
Palmer took a 13-3 2015 Cardinals team and turned them into a 6-8-1 Cardinals team in 2016. Of course it's not all on him, but there was an obvious decline in his ability from the previous season. But when you look at Palmer's career, those 2015 numbers were a bit of an outlier, especially at this point in his career. In 2015, he had career highs in yards, touchdowns, touchdown rate, yards per attempt, yards per completion, QB Rate, QBR, net yards per pass attempt, game-winning drives and so on and on. Palmer has never been a mobile quarterback and is not good under pressure, and that showed last season. At 37 years old in 2017, I don't see him getting back to his 2015 self again.
For more recommendations, check out WalterFootball.com's
Fantasy Football Rankings
.
More 2015 Fantasy Football Articles:
Fantasy Football Rankings
2015 Fantasy Football Rankings:
2015 Fantasy Football Rankings: Quarterbacks
- 9/10 (Walt)
Chet Gresham's Fantasy Football Quarterback Rankings
- 9/4 (Chet)
2015 Fantasy Football Rankings: Running Backs
- 9/10 (Walt)
Chet Gresham's Fantasy Football Running Back Rankings
- 9/4 (Chet)
2015 Fantasy Football Rankings: Wide Receivers
- 9/10 (Walt)
Chet Gresham's Fantasy Football Wide Receiver Rankings
- 9/4 (Chet)
2015 Fantasy Football Rankings: Tight Ends
- 9/10 (Walt)
Chet Gresham's Fantasy Football Tight End Rankings
- 9/4 (Chet)
Chet Gresham's Fantasy Football Flex Rankings
- 9/4 (Chet)
2015 Fantasy Football PPR Rankings
- 9/4 (Chet)
2015 Fantasy Football Rankings: Defenses
- 8/27 (Walt)
2015 Fantasy Football Rankings: Kickers
- 8/27 (Walt)
Fantasy Football Rookie Rankings
- 5/14 (Walt)
Fantasy Football Rookie Rankings: Dynasty
- 5/14 (Walt)
2015 Fantasy Football Mock Drafts:
2015 Fantasy Football Mock Draft Simulator
- 9/10 (Walt)
2015 Fantasy Football Mock Draft
- 9/3 (Walt)
2015 Fantasy Football Mock Draft
- 8/27 (Walt)
2015 Fantasy Football Mock Draft
- 8/20 (Walt)
2015 Fantasy Football Mock Draft
- 8/13 (Walt)
2015 Fantasy Football Experts Draft
- 8/11 (Chet)
2015 Fantasy Football Mock Draft
- 8/7 (Walt)
2015 Fantasy Football Mock Draft
- 8/6 (Chet)
2015 Fantasy Football Mock Draft
- 7/31 (Walt)
2015 Fantasy Football Mock Draft
- 7/23 (Walt)
2015 Fantasy Football Mock Draft (2-QB)
- 7/15 (Chet)
2015 Fantasy Football Mock Draft (PPR)
- 7/6 (Chet)
2015 Fantasy Football Cheat Sheets:
2015 Fantasy Football Cheat Sheet: Top 250
- 9/10 (Walt)
2015 Fantasy Football Cheat Sheet: Top 250 PPR
- 9/10 (Walt)
2015 Fantasy Football Cheat Sheet: Top 250 2-QB
- 9/10 (Walt)
2015 Fantasy Football Cheat Sheet: Top 250 Touchdown League
- 9/10 (Walt)
2015 Fantasy Football Cheat Sheet: Custom
- 9/10 (Walt)
2015 Fantasy Football: Dynasty Rankings
- 9/10 (Walt)
Chet Gresham's Fantasy Football Top 200 Rankings
- 9/4 (Chet)
Chet Gresham's 2015 Fantasy Football Positional Cheat Sheet
- 9/4 (Chet)
Chet Gresham's 2015 Fantasy Football Overall Cheat Sheet
- 9/4 (Chet)
2015 Fantasy Football Articles:
2015 Fantasy Football Stock Report: Training Camp
- 9/10 (Walt)
Fantasy Football Tight End Matchup Chart: Week 1
- 9/9 (Chet)
Fantasy Football Wide Receiver Matchup Chart: Week 1
- 9/8 (Chet)
2015 Fantasy Football Sleepers
- 9/8 (Walt)
Fantasy Football Running Back Matchup Chart: Week 1
- 9/7 (Chet)
Fantasy Football Quarterback Matchup Chart: Week 1
- 9/6 (Chet)
2015 NFL Preseason Recap, Fantasy Football Notes
- 9/4 (Walt)
2015 Fantasy Football Preseason Stock
- 9/4 (Walt)
2015 Fantasy Football Quarterback Targets
- 9/4 (Walt)
2015 Fantasy Football Busts
- 9/4 (Walt)
2015 Fantasy Football Goal-Line Running Backs
- 9/3 (Chet)
2015 Fantasy Football News
- 9/1 (Chet)
2015 Fantasy Football: Better Than ADP
- 8/31 (Chet)
Daily Fantasy Football: Running Backs
- 8/27 (Chet)
2015 Fantasy Football: Late-Round Running Back Fliers
- 8/24 (Chet)
2015 Fantasy Football Fallout: Jordy Nelson Injury
- 8/24 (Chet)
2015 Fantasy Football Players to Target
- 8/22 (Chet)
2015 Fantasy Football Spreadsheets
- 8/22 (Walt)
2015 Fantasy Football Round-by-Round Strategy Guide
- 8/20 (Walt)
2015 Fantasy Football: The Perfect Draft
- 8/20 (Chet)
2015 Fantasy Football Players to Avoid: LeSean McCoy
- 8/18 (Chet)
2015 Fantasy Football Values: Wide Receivers
- 8/14 (Chet)
Daily Fantasy Football: Wide Receivers
- 7/29 (Chet)
2015 Fantasy Football Value Profile: Brian Quick
- 7/22 (Walt)
2015 Fantasy Football Value Profile: Eli Manning
- 7/17 (Walt)
Daily Fantasy Football: A Primer
- 7/10 (Chet)
2015 Fantasy Football Value Profile: Jarvis Landry
- 7/7 (Walt)
Fantasy Football Offseason Stock Report: Up
- 5/15 (Walt)
Fantasy Football Offseason Stock Report: Down
- 5/15 (Walt)
2015 Fantasy Football: First-Round Bust History
- 2/17 (Walt)
2015 Fantasy Football: Overdrafted Players
- 2/15 (Walt)
2015 Fantasy Football: Running Backs with Most Carries
- 2/15 (Walt)
NFL Picks
- Nov. 15
2019 NFL Mock Draft
- Nov. 15
2020 NFL Mock Draft
- Nov. 3
Fantasy Football Rankings
- Sept. 5
2019 NBA Mock Draft
- Aug. 13
NFL Power Rankings
- June 3