By Chet Gresham -
@ChetGresham
Follow
@walterfootball
for updates.
Using RotoViz's NFL Splits App (http://rotoviz.com/game-splits/), I've looked into some stats of fantasy players when they have other key play-makers to play with versus when they don't have those teammates on the field.
There's no real rhyme or reason to the choices here, but I do try to only use splits that have a decent number of games on each side of the split, so the sample size isn't incredibly small, but this is the NFL, which doesn't play many games, so sample sizes are almost always going to be lower than other sports.
Tom Brady and Rob Gronkowski, Patriots.
Tom Brady has had seasons with Randy Moss, Rob Gronkowski, Julian Edelman, and so forth, but this year, Brady could have the best set of offensive players together in his career - if they stay healthy. We, of course, can't see how the addition of Brandin Cooks will impact Brady's numbers, but there's a decent chance Cooks'll help them! We can see Brady's numbers with Rob Gronkowski and without him, and they show a real bump in efficiency:
Since 2010, Brady has played 22 games without Gronkowski starting alongside him and 86 without. In the 22 games without Gronkowski, Brady averaged 22.2 fantasy points via 38.2 pass attempts, 22.6 completions and .64 interceptions for 1.86 touchdown passes, 6.9 yards per attempt and 260.45 passing yards.
In the 86 games he has played with Gronkowski, Brady has averaged 25.6 fantasy points via 36.8 pass attempts, 24.1 completions and 0.45 interceptions for 2.22 touchdown passes, 8.01 yards per attempt and 290.7 passing yards.
With his all-world tight end, Brady completed 69.6 percent of his passes, and without him, he completed just 59.2 percent. It's clear that Gronkowski opens up this Patriots offense quite a bit, so a lot depends on him staying healthy. Of course, if Gronkowski does go down the addition of Brandon Cooks should help temper a fall in numbers for Brady, but Gronkowski's speed and size down the seam completely disrupts defenses.
Of course, the dream for the Patriots and their fantasy backers is that Cooks, Julian Edelman, Gronkowski and James White all stay healthy, which would give Brady incredible fantasy upside as he turns 40 in his 18th season.
Ben Roethlisberger and Martavis Bryant, Steelers.
Over the last three seasons, Roethlisberger has played in 19 games with Martavis Bryant, and in those games, Roethlisberger averaged 25.5 fantasy points per game via 40.4 pass attempts, 27.21 completions and 1.05 interceptions for 2.11 touchdowns, 8.4 yards per attempt and 336.6 yards.
In games without Bryant over the last three seasons, Roethlisberger has averaged 21.5 fantasy points per game via 35.5 pass attempts, 23.4 completions and .78 interceptions for 1.78 touchdowns, 7.9 yards per attempts and 275.6 yards.
There is no doubt that Bryant's presence opens up this offense quite a bit. Last season without a legitimate deep threat other than Antonio Brown, the Steelers had trouble getting Brown free, which bogged down their highly potent offense.
So far this offseason, Bryant has been saying all the right things, and reports from OTAs were glowing. His presence this season on the field with Roethlisberger is as assured as it can get, so don't sleep on Big Ben when he falls in your drafts.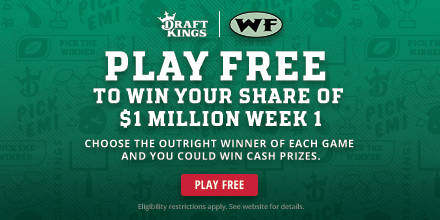 Andy Dalton, A.J. Green and Tyler Eifert, Bengals.
Dalton, when his offensive play-makers are healthy, has been a strong fantasy quarterback. This is backed up by his splits when Green or Eifert are on the field with him.
The absence of A.J. Green amazingly doesn't show as big of a statistical split as it does for Eifert, but it is there, with Dalton seeing almost two more fantasy points per game, facilitated by a bump of .5 more touchdowns and .25 fewer interceptions.
Eifert's absence has had a slightly larger effect, upping Dalton's fantasy numbers 2.5 points a game, while dropping interceptions by .26 and upping touchdowns by .45.
If Dalton can have those two players on the field together while adding in speedster John Ross and a more versatile three-down back in Joe Mixon, Dalton's upside gets a big boost this season. Of course unlike Aaron Rodgers and the other elite quarterbacks, Dalton needs perfect health around him to give him his possible upside, which is also why he's being drafted much later than those guys!
Philip Rivers and Keenan Allen, Chargers.
Rivers has had a lot of trouble with injuries to his offensive line and receivers over his career, but none as painful to his fantasy backers as Keenan Allen over the last two seasons.
** When setting up the splits app for Allen, I made the caveat that he had to have seen three or more targets so I could rule out a couple games that he left early.
Over the last four seasons, Rivers has played 21 games in which he's targeted Allen three or more times versus 27 games in which he hasn't. In those games with Allen, Rivers averaged 3.06 more fantasy points, .32 fewer interceptions, .2 more touchdown passes and 25.3 more yards per game.
If Rivers could get a full season out of Allen, get some useful playing time from rookie Mike Williams, while Hunter Henry continues to show signs of All-Pro-ness, Rivers could put together a top-five season without that much trouble. Of course, I've said the same thing the last two seasons and injuries derailed any upside, but hey, there's no doubt it is there, and this offseason, the Chargers beefed up their injury-prone offensive line, which should help keep them on track.
For more recommendations, check out WalterFootball.com's
Fantasy Football Rankings
.
More 2015 Fantasy Football Articles:
Fantasy Football Rankings
2015 Fantasy Football Rankings:
2015 Fantasy Football Rankings: Quarterbacks
- 9/10 (Walt)
Chet Gresham's Fantasy Football Quarterback Rankings
- 9/4 (Chet)
2015 Fantasy Football Rankings: Running Backs
- 9/10 (Walt)
Chet Gresham's Fantasy Football Running Back Rankings
- 9/4 (Chet)
2015 Fantasy Football Rankings: Wide Receivers
- 9/10 (Walt)
Chet Gresham's Fantasy Football Wide Receiver Rankings
- 9/4 (Chet)
2015 Fantasy Football Rankings: Tight Ends
- 9/10 (Walt)
Chet Gresham's Fantasy Football Tight End Rankings
- 9/4 (Chet)
Chet Gresham's Fantasy Football Flex Rankings
- 9/4 (Chet)
2015 Fantasy Football PPR Rankings
- 9/4 (Chet)
2015 Fantasy Football Rankings: Defenses
- 8/27 (Walt)
2015 Fantasy Football Rankings: Kickers
- 8/27 (Walt)
Fantasy Football Rookie Rankings
- 5/14 (Walt)
Fantasy Football Rookie Rankings: Dynasty
- 5/14 (Walt)
2015 Fantasy Football Mock Drafts:
2015 Fantasy Football Mock Draft Simulator
- 9/10 (Walt)
2015 Fantasy Football Mock Draft
- 9/3 (Walt)
2015 Fantasy Football Mock Draft
- 8/27 (Walt)
2015 Fantasy Football Mock Draft
- 8/20 (Walt)
2015 Fantasy Football Mock Draft
- 8/13 (Walt)
2015 Fantasy Football Experts Draft
- 8/11 (Chet)
2015 Fantasy Football Mock Draft
- 8/7 (Walt)
2015 Fantasy Football Mock Draft
- 8/6 (Chet)
2015 Fantasy Football Mock Draft
- 7/31 (Walt)
2015 Fantasy Football Mock Draft
- 7/23 (Walt)
2015 Fantasy Football Mock Draft (2-QB)
- 7/15 (Chet)
2015 Fantasy Football Mock Draft (PPR)
- 7/6 (Chet)
2015 Fantasy Football Cheat Sheets:
2015 Fantasy Football Cheat Sheet: Top 250
- 9/10 (Walt)
2015 Fantasy Football Cheat Sheet: Top 250 PPR
- 9/10 (Walt)
2015 Fantasy Football Cheat Sheet: Top 250 2-QB
- 9/10 (Walt)
2015 Fantasy Football Cheat Sheet: Top 250 Touchdown League
- 9/10 (Walt)
2015 Fantasy Football Cheat Sheet: Custom
- 9/10 (Walt)
2015 Fantasy Football: Dynasty Rankings
- 9/10 (Walt)
Chet Gresham's Fantasy Football Top 200 Rankings
- 9/4 (Chet)
Chet Gresham's 2015 Fantasy Football Positional Cheat Sheet
- 9/4 (Chet)
Chet Gresham's 2015 Fantasy Football Overall Cheat Sheet
- 9/4 (Chet)
2015 Fantasy Football Articles:
2015 Fantasy Football Stock Report: Training Camp
- 9/10 (Walt)
Fantasy Football Tight End Matchup Chart: Week 1
- 9/9 (Chet)
Fantasy Football Wide Receiver Matchup Chart: Week 1
- 9/8 (Chet)
2015 Fantasy Football Sleepers
- 9/8 (Walt)
Fantasy Football Running Back Matchup Chart: Week 1
- 9/7 (Chet)
Fantasy Football Quarterback Matchup Chart: Week 1
- 9/6 (Chet)
2015 NFL Preseason Recap, Fantasy Football Notes
- 9/4 (Walt)
2015 Fantasy Football Preseason Stock
- 9/4 (Walt)
2015 Fantasy Football Quarterback Targets
- 9/4 (Walt)
2015 Fantasy Football Busts
- 9/4 (Walt)
2015 Fantasy Football Goal-Line Running Backs
- 9/3 (Chet)
2015 Fantasy Football News
- 9/1 (Chet)
2015 Fantasy Football: Better Than ADP
- 8/31 (Chet)
Daily Fantasy Football: Running Backs
- 8/27 (Chet)
2015 Fantasy Football: Late-Round Running Back Fliers
- 8/24 (Chet)
2015 Fantasy Football Fallout: Jordy Nelson Injury
- 8/24 (Chet)
2015 Fantasy Football Players to Target
- 8/22 (Chet)
2015 Fantasy Football Spreadsheets
- 8/22 (Walt)
2015 Fantasy Football Round-by-Round Strategy Guide
- 8/20 (Walt)
2015 Fantasy Football: The Perfect Draft
- 8/20 (Chet)
2015 Fantasy Football Players to Avoid: LeSean McCoy
- 8/18 (Chet)
2015 Fantasy Football Values: Wide Receivers
- 8/14 (Chet)
Daily Fantasy Football: Wide Receivers
- 7/29 (Chet)
2015 Fantasy Football Value Profile: Brian Quick
- 7/22 (Walt)
2015 Fantasy Football Value Profile: Eli Manning
- 7/17 (Walt)
Daily Fantasy Football: A Primer
- 7/10 (Chet)
2015 Fantasy Football Value Profile: Jarvis Landry
- 7/7 (Walt)
Fantasy Football Offseason Stock Report: Up
- 5/15 (Walt)
Fantasy Football Offseason Stock Report: Down
- 5/15 (Walt)
2015 Fantasy Football: First-Round Bust History
- 2/17 (Walt)
2015 Fantasy Football: Overdrafted Players
- 2/15 (Walt)
2015 Fantasy Football: Running Backs with Most Carries
- 2/15 (Walt)
NFL Picks
- Oct. 19
2019 NFL Mock Draft
- Oct. 18
2020 NFL Mock Draft
- Oct. 13
Fantasy Football Rankings
- Sept. 5
2019 NBA Mock Draft
- Aug. 13
NFL Power Rankings
- June 3