2017 NFL Combine Results - Weigh-Ins and 40 Times:
QB
|
RB
|
WR
|
TE
|
OL
|
DL
|
LB
|
DB
2017 NFL Combine Stock Report:
QB
|
RB
|
WR
|
TE
|
OL
|
DL
|
LB
|
DB
NFL Combine Draft Rumor Mill
This is the 2017 NFL Combine Stock Report for the quarterbacks. Follow me
@walterfootball
for updates.
Jerod Evans, QB, Virginia Tech
Jerod Evans should've returned to school, and that was clearly evident based on his performance at the combine. He struggled taking drops from center and displayed ghastly footwork. His accuracy was shaky as well. Evans has upside, but he's extremely raw, and he likely won't be taken until the middle of Day 3.
Brad Kaaya, QB, Miami
Brad Kaaya gets a stock-up arrow, but it has to come with an asterisk. Kaaya looked comfortable and made precise throws throughout the morning, but this was expected of him. Kaaya has usually performed well when given a clean pocket to throw out of, but things begin to break down for him when he's under pressure. Kaaya is made to thrive in this sort of environment, so I doubt teams will be completely fooled. That said, it was a positive day for him, so perhaps he can build off of this and reach second-day consideration.
Pat Mahomes, QB, Texas Tech
Charlie Campbell polled five teams, asking which quarterback had the best workout Saturday. Pat Mahomes received two of the five votes, which you can read more about in the
NFL Draft Rumor Mill
. Mahomes did get downgraded by one team for his mechanics, but the rest of the feedback was positive, with some praising Mahomes for his arm strength and leadership. Mahomes is certainly in the running to be the first quarterback selected in the 2017 NFL Draft.
Mitchell Trubisky, QB, North Carolina
Mitch, erm, excuse me, Mitchell Trubisky didn't have the best combine. He began the weekend by telling everyone that he has changed his first name, which seemed like an odd, albeit irrelevant choice. What's way more important is what happened in the field workouts. It wasn't that he was horrible, as he made some crisp throws, but no team Charlie Campbell polled though he stood out. It was also apparent that his mechanics also need some work. Trubisky had both Pat Mahomes and Deshaun Watson outclass him, which could be detrimental because it appears to be a tight race for the No. 1 quarterback spot.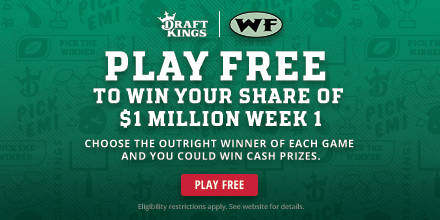 Deshaun Watson, QB, Clemson
If you clicked on the prior link to the article regarding polling five teams about the quarterback workouts, you may have noticed that two organizations mentioned that Deshaun Watson was the top quarterback in Indianapolis. Watson was absolutely terrific, with nearly every throw being on the money. He was nearly flawless. However, as with Brad Kaaya, this stock-up arrow deserves an asterisk. The reason why teams have second-day draft grades on Watson is that he struggles to make progressions, and this obviously translates poorly to the NFL. Watson's talent or throwing ability was never in question, but transitioning to the pros could prove to be challenging. Watson will likely be taken in the first round, but he's not the slam-dunk prospect the media is overhyping him to be.
Davis Webb, California
Is it sad (for the Rams) to think that Davis Webb is a better prospect than Jared Goff? Of course, that's not saying much because most teams didn't like Goff last year. As with Goff, Webb isn't ready to play right away, but he possesses a bigger arm. He showed that positive attribute off in Indianapolis, and he looked like he belonged with the top quarterbacks in the class. In fact, one team Charlie Campbell polled thought Webb was the top quarterback at the combine.
Back to the
2017 NFL Draft Scouting Combine
Page.
2017 NFL Combine Results - Weigh-Ins and 40 Times:
QB
|
RB
|
WR
|
TE
|
OL
|
DL
|
LB
|
DB
2017 NFL Combine Stock Report:
QB
|
RB
|
WR
|
TE
|
OL
|
DL
|
LB
|
DB
NFL Combine Draft Rumor Mill
NFL Picks
- Oct. 22
2020 NFL Mock Draft
- Oct. 20
2019 NFL Mock Draft
- Oct. 18
Fantasy Football Rankings
- Sept. 5
2019 NBA Mock Draft
- Aug. 13
NFL Power Rankings
- June 3