2017 NFL Combine Results - Weigh-Ins and 40 Times:
QB
|
RB
|
WR
|
TE
|
OL
|
DL
|
LB
|
DB
2017 NFL Combine Stock Report:
QB
|
RB
|
WR
|
TE
|
OL
|
DL
|
LB
|
DB
NFL Combine Draft Rumor Mill
This is the 2017 NFL Combine Stock Report for the tight ends. Follow me
@walterfootball
for updates.
Evan Engram, TE, Ole Miss
One team reportedly thought Evan Engram would be available for them in the middle of the second round. They admitted that was no longer a possibility after Engram's dynamic showing in Indianapolis. Engram ran a 4.42 40, the third-best time for a tight end since 2003, and also posted a vertical of 36 inches and a broad jump of 10-5. Engram followed that up with a 6.92 in the 3-cone, trailing only O.J. Howard in that valuable drill. Engram is an extremely hard worker, so it's nice to see that all of his effort paid off.
Gerald Everett, TE, South Alabama
Gerald Everett is liked by some as a potential second-round prospect, and he lived up to that billing in Indianapolis. Everett posted a very solid 40 (4.62), and he was even better in some of the other testing numbers. He posted a 10-6 broad jump, a 37.5-inch vertical and a 6.99 3-cone time. Everett's hands were small (8 1/2), but he's a natural receiver, so he shouldn't be downgraded for that.
Bucky Hodges, TE, Virginia Tech
Bucky Hodges tested very athletically at the combine. His 40 (4.57) was outstanding, considering his 6-6, 257-pound frame. He also notched sterling numbers in the leaping drills, getting an 11-2 broad jump and a 39-inch vertical. Hodges had one awkward moment where he had one of the ugliest three-point stances ever, and his tape isn't as great as these figures say he is, but some teams will fall in love with his potential.
O.J. Howard, TE, Alabama
O.J. Howard was outclassed by some of the other tight ends in the agility testing, but he was terrific in the on-field drills, which is extremely important. Besides, Howard's numbers weren't bad either if you disregard his mediocre vertical (30 inches). Howard ran a 4.51 40 at 6-6, 251, and he also posted the best 3-cone time of 6.85. Howard is a likely top-20 pick.
George Kittle, TE, Iowa
George Kittle was seen as a quality blocking tight end heading into the combine, but based on how he performed in Indianapolis, teams might think that he can be more than that. Kittle ran a very impressive 4.52 40 at 6-4, 247. He also posted an 11-0 broad jump and a 35-inch vertical. Kittle will certainly have front offices searching for his tape, and he may have entered mid-round consideration.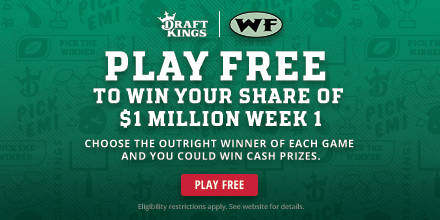 Jordan Leggett, TE, Clemson
Jordan Leggett did nothing wrong at the combine, but he gets a stock-down arrow because all of the prominent tight ends improved their draft standing. Leggett, for some reason, opted not to run the 40, which he may regret. Then again, his leaping numbers (9-6 broad, 33-inch vertical) weren't special, so perhaps his time would've been mediocre. Leggett was fine in the drills, but his stock has dropped because everyone else's has risen.
David Njoku, TE, Miami
David Njoku helped himself as a first-round tight end with an impressive showing in Indianapolis. His 40 time wasn't great (4.64), but was considered solid for a man his size (6-4, 246). His jumps were much better; he notched an 11-1 broad and 37.5-inch vertical. His 3-cone was excellent (6.97), and he looked good in the drills.
Jonnu Smith, TE, Florida International
The top tight ends all thrived at the combine, but they weren't the only ones. Jonnu Smith lit up the agility tests as well, sprinting a 4.62 (at 6-3, 248), and hitting a 38-inch vertical and 10-7 broad jump. Despite all this, Smith's best moments can in the on-field drills, where he was excellent. Smith went from a third-day sleeper to a potential second-day prospect.
Back to the
2017 NFL Draft Scouting Combine
Page.
2017 NFL Combine Results - Weigh-Ins and 40 Times:
QB
|
RB
|
WR
|
TE
|
OL
|
DL
|
LB
|
DB
2017 NFL Combine Stock Report:
QB
|
RB
|
WR
|
TE
|
OL
|
DL
|
LB
|
DB
NFL Combine Draft Rumor Mill
NFL Picks
- Oct. 17
2020 NFL Mock Draft
- Oct. 13
2019 NFL Mock Draft
- Oct. 11
Fantasy Football Rankings
- Sept. 5
2019 NBA Mock Draft
- Aug. 13
NFL Power Rankings
- June 3