2017 East-West Shrine Game: Monday's East Team Practice Report
By Charlie Campbell -
@draftcampbell
The first practice of the East-West Shrine was held in St. Petersburg, Fla. under sunny skies with temperatures around 80 degrees. The players practicing in shells: helmets, shoulder pads, and shorts.
Unfortunately this wasn't the most eventful practices for an all-star game. There was a lot of time spent on individual position drills, playbook install, and special teams. However, there were a few players who really thrived in the opening practice session.

Perhaps the most impressive player from either team on Monday was Florida Atlantic defensive end Trey Hendrickson. He dominated the pass-rushing one-on-one session, as no offensive tackle could block him. He got started by showing a nice rip move to get a win to the inside against Florida International's Dieugot Joseph. He used speed to win against Joseph on another rep before flying by Michigan's Erik Magnuson with a spin move to the inside.

During the team 11-on-11 scrimmage, Hendrickson continued to stand out with his ability to get after the quarterback. He had a sack with speed before using more speed and leverage to beat Arkansas right tackle Dan Skipper for a sack. It was an extremely impressive first day for Hendrickson. The 6-foot-4, 265-pounder showed a nice repertoire of moves with functional strength and speed off the edge. If he keeps that up over the next days, he will have made himself some serious money this week by improving his draft stock.











The other player who really had an excellent start from the East team was Drake tight end Eric Saubert. This is a very talented and deep class of tight ends, but sources told WalterFootball.com that Saubert is a nice player who could up being a day-three sleeper. He showed nice athleticism and receiving skill. Saubert (6-5, 250) has quality size and could develop in


Arkansas right tackle Dan Skipper played on the left side in college, but the 6-foot-10 offensive tackle will have to compete on the right. He had a rough start to the week. His feet were slow, and he was stiff on the edge. Skipper can get wins when he gets his hands on ends and pushes them down into the turf. That was the case in a rep against Northern Iowa defensive end Karter Schult, but Skipper looks very limited athletically for the next level. A rough week at the East-West Shrine could send him deep into day three, and he might even be undrafted.


Florida defensive end Bryan Cox Jr. and defensive tackle Joey Ivie IV had interesting sessions. Cox did well in positional drills, flashing some speed and athleticism, but he didn't do very well in the one-on-ones. Ivie was the opposite, as he wasn't all that impressive athletically, but he did have some nice rushes in the one-on-ones with a burst into the backfield. In the team scrimmage, Ivie also had a nice fill to stuff a run for no gain. Ivie got off to a good start, while Cox needs to show more edge rushing success on Tuesday and Wednesday.







North Carolina State cents Joe Scelfo (6-1, 300) stood out amongst the offensive linemen because he looks, and is, very undersized. However, he had some nice reps in the one-on-ones and did a good job of anchoring against nose tackle bull rushes. Scelfo might not get drafted, but he plays hard and is gritty. He could be a nice undrafted free agent as a backup center.


Auburn guard Alex Kozan had a lot of struggles in the pass-rushing one-on-ones. He was struggling with speed rushers, darting by him and was getting shoved back by power. He finally won at the very end, standing up a bull rush from Michigan's Matthew Godin, but Kozan is going to need to block better in the days to come.


Pitt tight end Scott Orndoff was a player that also struggled on Monday. He had a hard time getting any separation from safeties as they were able to blanket him while he ran his route. That led to a number of pass breakups in the one-on-ones. Miami safety Jamal Carter Sr. had one of them, which was good for Carter as he had problems with Drake's Eric Saubert. Even linebacker Andrew King from Army was able to keep Orndoff from getting open and slapping a pass away.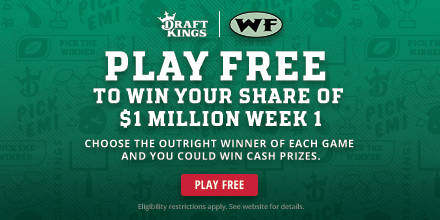 Scouting sources at practice said that Miami safety Jamal Carter Sr. has a shot to compete for as a strong safety in the NFL. They say that Carter (6-2, 215) will be a big strong safety, but he is not fast so he is limited in his role for the NFL. He could be a good special teams player.




Kansas safety Fish Smithson (5-11, 195) had a mixed practice. That isn't a big deal for him because he has two seasons of quality tape and there are some sources who like him as a player. However, they were disappointed in his size and were hoping he would check in bigger, as Kansas had him listed heavier.


At all of the All-Star games, there are a lot of eyes on the quarterbacks, but the East team didn't have a real standout signal-caller among the group of Southern Mississippi's Nick Mullens, Central Michigan's Cooper Rush, or Pennsylvania's Alek Torgersen. Of the three, Torgersen threw the ball the best, but he didn't set the practice on fire. The first day of practice can be tough on quarterbacks because they are working with new wide receivers, running backs and centers. As usual, there were some fumbled snaps and handoffs. They should be sharper on days two and three.

WalterFootball.com will have more recaps from the East-West Shrine practices on Tuesday and Wednesday along with a run-down of the post-practice team interviews. Follow @walterfootball for updates.



2017 East-West Shrine Game: Recap - 1/21
2017 East-West Shrine Game: Wednesday's West Team Practice Report - 1/18
2017 East-West Shrine Game: Wednesday's East Team Interviews - 1/18
2017 East-West Shrine Game: Wednesday's West Team Interviews - 1/18
2017 East-West Shrine Game: Wednesday's East Team Practice Report - 1/18
2017 East-West Shrine Game: Tuesday's West Team Practice Report - 1/17
2017 East-West Shrine Game: Tuesday's West Team Interviews - 1/17
2017 East-West Shrine Game: Tuesday's East Team Practice Report - 1/17
2017 East-West Shrine Game: Tuesday's East Team Interviews - 1/17
2017 East-West Shrine Game: Monday's West Team Practice Report - 1/16
2017 East-West Shrine Game: Monday's East Team Practice Report - 1/16
2017 East-West Shrine Game: Monday's West Team Interviews - 1/16
2017 East-West Shrine Game: Monday's East Team Interviews - 1/16
2017 East-West Shrine Game Home Page






Comment...














NFL Picks - Sept. 22


2019 NFL Mock Draft - Sept. 20


Fantasy Football Rankings - Sept. 5


2019 NBA Mock Draft - Aug. 13


2020 NFL Mock Draft - Aug. 1


NFL Power Rankings - June 3