2017 NCAA Tournament Picks - West Bracket
By Walter Cherepinsky -
@walterfootball
Rather than go through, game by game, I'm going to show you my selections on the brackets and post notes on some of the interesting contests:
No one wants to give Gonzaga a chance because they play in the WCC. While that's fair - they haven't been tested in a while - they certainly have a chance to reach the Final Four. Gonzaga's defense is better than usual, which is very important.
Gonzaga should be able to get out of the first weekend easily. Neither Northwestern nor Vanderbilt seems like a threat. That game is a toss-up, and I'm taking the Wildcats just because it's their first tournament appearance ever, and it's a cool story.
The Zags could first stumble in the Sweet 16 versus the West Virginia-Notre Dame winner. Speaking of toss-ups, both of those teams are squads I wanted to advance into the Sweet 16. That really could go either way, but the Irish have had better tournament success recently.
In the bottom of the bracket, Arizona has gotten a great draw. I don't think the Wildcats will be challenged very much until the Elite Eight. Arizona had injuries issues with Allonzo Trier, but now he's healthy, and I think the team will make a run as a consequence.
As you can see, I have some upsets happening. The big one is Florida Gulf Coast over Florida State. I don't like the Seminoles at all. Florida State shoots free throws poorly; doesn't rebound well; and fouls very frequently.
Xavier is the lesser first-round upset, but I have the school going to the Sweet 16. Maryland is the worst team seeded 1-8.
With so many upsets, Arizona should reach the Elite Eight easily. The only single-digit foe the Wildcats have to battle on the way there is Saint Mary's, which should be able to beat VCU because the game is taking place in Utah. I also like the Wildcats to beat Gonzaga because they're better tested.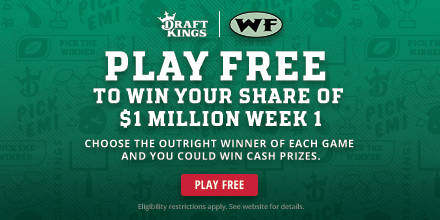 NCAA Tournament Picks:
South
|
West
|
East
|
Midwest
|
Final Four
March Madness Contest: Free with Cash Prizes!
Comment...
NFL Picks
- Oct. 22
2020 NFL Mock Draft
- Oct. 20
2019 NFL Mock Draft
- Oct. 18
Fantasy Football Rankings
- Sept. 5
2019 NBA Mock Draft
- Aug. 13
NFL Power Rankings
- June 3