**** NOTES FOR EVERY GAME WILL BE UP AS SOON AS I WATCH THEM **** Follow me
@walterfootball
for updates.
2017 Preseason Notes:
Week 4
|
Week 3
|
Week 2
|
Week 1
2017 Fantasy Football Stock Pages:
Preseason Stock Week 4
|
Preseason Stock Week 3
|
Preseason Stock Week 2
|
Preseason Stock Week 1
|
Training Camp Stock
Browns 10, Giants 6
The big news coming out of this game is Odell Beckham Jr.'s injury. Beckham took a brutal-looking - but legal - hit to the knee after making an 18-yard reception. Beckham was down for a bit, then threw the football in frustration. He walked off gingerly and was taken to the locker room, but never made it there. He collapsed and buried his head in the hallway. Beckham was tested for a concussion, but was cleared for it. He then had X-rays, but was seen walking around normally on the sideline in the second half, indicating that he's fine. Beckham caught all three of his targets for 37 yards.


In the wake of Beckham's injury, the struggles of the Giants' offense were a secondary issue. The same problems persisted for New York. The team couldn't run block, and Eli Manning was inconsistent. The only good news is pass protection held up better than expected after an early sack allowed, but I wouldn't expect that to continue to be the case during the season.

Manning played nearly an entire half, going 10-of-14 for 80 yards. The numbers could've been better, as Brandon Marshall dropped a deep pass, though it was slightly overthrown. However, they also could've been worse, as Manning was nearly intercepted in the red zone by Joe Schobert. Manning also heaved a low throw to Sterling Shepard that would've been complete if the pass were more accurate.

Here were Manning's targets:

Odell Beckham: 3
Rhett Ellison: 1
Evan Engram: 3 (1 end zone)
Brandon Marshall: 1
Paul Perkins: 1
Sterling Shepard: 5


Brandon Marshall technically dropped a pass in the first quarter on a deep pass versus Cleveland. It was a bit overthrown, but Marshall may have reeled the ball in had he dived for it. Given that this was the preseason, however, I don't blame Marshall for not putting his body on the line for a catch. Still, this was the only target Marshall saw, and that's because he suffered a shoulder injury. He underwent X-rays as well.


Sterling Shepard had a rough evening against the Browns. He dropped a pass that popped into the air and was nearly intercepted. He also lost a fumble when cornerback Jason McCourty pulled the ball away from him. Shepard caught three of his five targets for just nine yards.


Paul Perkins struggled against the Browns, mustering only 10 yards on six carries. It wasn't surprising at all to see the Giants fail to run the ball effectively, as it's been a long time since they've been able to put together a strong ground attack.


Rookie Evan Engram saw action with the starters. He was given three targets, one of which was in the end zone. He caught three passes for 32 yards. Engram is definitely draftable as a late-round flier, though I usually don't like having two tight ends on my fantasy roster unless my starter is injury-prone.


While the Giants continued to have problems in their running game, it was also the same old story for the Browns, pertaining to their quarterbacking situation. Brock Osweiler started once again and struggled versus New York. He showed poor ball placement on his first completion to Kenny Britt. He managed to help draw an illegal contact penalty with Rashard Higgins, but he was then intercepted when the ball was batted into the air by Olivier Vernon. Jason Pierre-Paul snatched the turnover. Osweiler was nearly picked again later when he overshot David Njoku downfield.

Osweiler completed 6-of-8 passes, but for only 25 yards and the interception. Osweiler's long wind-up continued to hurt him, as it was responsible for the batted ball and pick. He's clearly not the answer, but the Browns don't have much of an alternative.

Here were Osweiler's targets:

Kenny Britt: 1
Corey Coleman: 1
Seth DeValve: 1
Rashard Higgins: 1
Duke Johnson: 1
David Njoku: 2
Randall Telfer: 1


The one alternative the Browns possess is second-round DeShone Kizer. The Notre Dame product performed very well last week, but took a major step backward in this contest.

Kizer showed off his arm strength early on with a strike to Corey Coleman for 20 yards. The Browns were moving the chains, but Kizer took a bad sack on a third down because he held the ball way too long. A penalty bailed him out, but Kizer was then very fortunate that he wasn't intercepted on a late throw across the middle.

Kizer was nearly intercepted later. He telegraphed the pass, allowing the cornerback to jump the route. A defensive hold nullified the turnover, however. Kizer didn't take advantage of the opportunity, overshooting Njoku for what should've been a 54-yard touchdown.

The final passing numbers were 8-of-13 for 74 yards. Kizer was potent on the ground - five scrambles, 35 rushing yards, one touchdown - so it wasn't all bad. However, Kizer showed that he's not ready to start, and as bad as Osweiler was, the former Texan appears to be the favorite to get the nod for Week 1.

Here were Kizer's targets:

Josh Boyce: 1
Corey Coleman: 1
Matt Dayes: 4
Rannell Hall: 1
Rashard Higgins: 1
Terrence McGee: 1
David Njoku: 2
Danny Vitale: 1


Kenny Britt posted another stinker in this game. He dogged it last week, and he was guilty of a hold that negated a big play this time. Britt caught just one pass for eight yards. He seems like a colossal waste of money.


Isaiah Crowell sat out, so Matt Dayes and Duke Johnson split most of the workload. Johnson gained 28 yards on nine carries, but had a big play nullified by a hold. Matt Dayes, meanwhile, continued to impressive after a solid debut last week. He was given just two carries for 13 yards, but he did most of his damage as a receiver out of the backfield; he caught five balls for 29 receiving yards.


Let's get to the Browns rookies! Myles Garrett didn't completely abuse Ereck Flowers in this game, as many would have expected. Garrett certainly got the best of Flowers on some plays, including a sack right before halftime. However, Flowers had some wins as well.

Jabrill Peppers had two great punt returns in this game. The first was taken back for 31 yards, but the second was nullified by a penalty.

Njoku caught one ball for a single yard, but he was inches away from posting a huge stat line. Both Osweiler and Kizer missed him on deep shots, but he was open. Njoku could have a big year if his quarterbacks can actually get the ball to him.


I wrote about linebacker Joe Schobert last week. He performed well versus the Saints, and that continued in this contest. He recorded a sack of Eli Manning on the opening third down on a stunt and was in the right place to deflect a potential touchdown in the second quarter. He may have won the job as Cleveland's third linebacker.


NFL Preseason Announcers: Jon Gruden said something a bit confusing: "Josh Johnson didn't play well last year. He hasn't thrown a pass since 2011."

Umm... I guess not playing means that he technically didn't play well, I guess.

Also, if you missed it, several Browns knelt during the national anthem:




Rumor has it the Browns are protesting wins in the NFL, since they come so infrequently for them.

Follow me @walterfootball for updates.


Saints 13, Chargers 7
Neither Drew Brees nor Philip Rivers played in this game, unfortunately. The good news is that there were at least a few fantasy-related nuggets worth discussing.


The big play at the start of the Saints' second preseason contest was Alvin Kamara's 50-yard touchdown sprint. Kamara broke into the open field, thanks to Ryan Ramczyk's block, and was gone. Kamara also added a 20-yard reception in the opening quarter. Kamara, who tallied 61 yards and a score on five attempts, is a special talent who will be a factor in the team's passing attack. Adrian Peterson and Mark Ingram complicate things, but Kamara is worth drafting in the final few rounds - especially in PPR formats - because of his potential.


Neither Michael Thomas nor Willie Snead saw much action; Thomas had one grab for 28 yards, while Snead hauled in a pair of receptions for 14 yards.


Because there's not much else to say from a fantasy perspective for the Saints, let's focus on the rookies. First-rounder Marshon Lattimore saw his first action with his new team, and he didn't disappoint. Everyone will concentrate when Lattimore was juked by Melvin Gordon, but that was his only negative play. Lattimore didn't allow a single completion, locking down every receiver he covered. Meanwhile, tackle Ryan Ramczyk did well at times, opening up a running lane for Kamara's aforementioned touchdown. However, pass protection proved to be difficult for the Wisconsin product. He allowed some pressures and a sack, and he was also flagged for a hold.


As with the Saints, a running back was the focal point of the Chargers' offense. Melvin Gordon got off to a rough start, foolishly running backward to take a loss of nine. He also dropped a pass because he was hit hard by P.J. Williams. However, he ran for a gain of 11 with the help of juking Lattimore, freezing the rookie right in his tracks. Thanks to the big loss, Gordon's stat line wasn't very good (5 carries, 8 yards).


Hunter Henry and Keenan Allen both caught just one pass for 14 and nine yards, respectively. There's not much to say about them with Rivers out of the lineup.


Rookie lineman Dan Feeney had to play center again despite being a natural guard. Center max Tuerk injured his hand, so Feeney had to slide over. He did not do a good job, to say the least, as he was guilty of a hold and numerous poor snaps, including one that nearly led to a pick-six. I wish we could've seen more of Feeney at guard, but that hasn't been the case this preseason. Meanwhile, another rookie, fifth-rounder Desmond King, continues to have a strong start to his career. He overpowered a blocker in the second quarter to record a sack.


Cardale Jones played the entire second half. He failed to complete half of his passes, going 7-of-15 for 61 yards and an interception at the very end on a last-second desperation attempt. Jones did draw a deep pass interference flag to start his evening, but he had some major mechanical flaws, throwing off his back foot on numerous occasions. He also had a pick-six that was dropped at the beginning of the fourth quarter. Jones has yet to show anything that would justify the trade the Chargers made for him, though it could be argued that he's better than Kellen Clemens, who was atrocious as well (10-of-17, 99 yards). Either way, the Chargers may not win a game if Rivers gets hurt.


NFL Preseason Announcers: I wish I could tell you about the announcers, but there was some a**hole in the stands blowing an obnoxious whistle the entire evening. It was so bad that I had to lower the volume. I hope they find whoever is responsible and pierce him with a giant ice spear.

Follow me @walterfootball for updates.


Steelers 17, Falcons 13
This wasn't a very exciting game from a fantasy football perspective. Ben Roethlisberger, Le'Veon Bell and Antonio Brown all sat out for the Steelers. Meanwhile, Matt Ryan was on the field for just one drive and didn't have Julio Jones or Devonta Freeman at his disposal.

Despite Ryan missing two key weapons, he was still able to drive down the field and get his team into the end zone. Ryan finished 4-of-6 for 57 yards. One incompletion was thrown away, while the other was an uncharacteristic underthrow of a receiver that would've gone for seven yards or so.

Here were Ryan's targets:

Marvin Hall: 2
Austin Hooper: 1
Mohamed Sanu: 2


With Jones out, Ryan's top wideouts were Mohamed Sanu and someone named Marvin Hall. Sanu caught two balls for 25 yards, while Hall made an amazing reception of 18 yards on a pass thrown behind him in the red zone. Hall, however, ironically dropped an easy touchdown in the second quarter from Matt Simms.

Another receiver worth tracking is rookie undrafted free agent Reggie Davis. The Georgia product got behind Ross Cockrell for a 44-yard gain. He finished with three grabs for 74 yards. Part of the reason I'm bringing him up is because someone in one of our fantasy mock drafts selected Davis in the final rounds and predicted that he would have a solid rookie campaign for the Falcons. I have not forgotten!


Speaking of Atlanta rookies, first-rounder Takkarist McKinley made his pro debut. He didn't play much, but he almost sacked Josh Dobbs, using his terrific speed to blow past a Steeler tackle.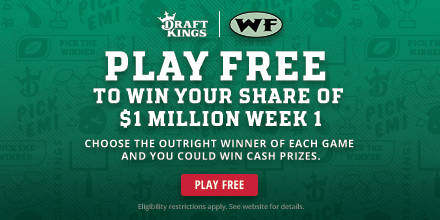 Dobbs made his second start of the preseason, and he had an underwhelming showing, just as he did versus the Giants. Dobbs fumbled on a blind-side hit by Grady Jarrett, then threw a pass short of the marker on a third-and-4, though pressure by Vic Beasley forced it. The heat must have bothered Dobbs because he spent most of the remainder of the opening half tossing ineffective checkdowns. Dobbs had opportunities to go downfield, including right before halftime, but he settled for an inaccurate short lob to a running back.

Dobbs finally took some deep shots in the third quarter. A receiver of his dropped a gain of 15, and Dobbs was then nearly intercepted because he threw the ball too late. He also fumbled, but a penalty nullified it. His worst play occurred when he was being brought down for a sack. He desperately heaved the ball up for grabs before his body hit the ground, and the pass was picked off.

Dobbs finished 10-of-19 for only 70 yards and the pick. The completion percentage is not ideal, and his YPA was an atrocious 3.68. Dobbs looks like he needs several years of development, but I still think he's better than Landry Jones.


Martavis Bryant saw his first game action since 2015. He caught a short pass on the initial play of the game. He fumbled on an end-around, but he made up for it later by making a great adjustment on a back-shoulder throw for a gain of 23 yards.


Speaking of returning to football following an absence, rookie running back James Conner took the field after recovering from cancer. Conner took his first carry for three yards and was rewarded with a standing ovation. Conner had a mixed performance overall. He made an impressive gain of five up the middle with a nice cut. He later burst for a gain of 11 with nice acceleration. He added some longer runs in the fourth quarter versus the practice-squad scrubs. However, Conner dropped two passes, one of which appeared as though it could go for a gain of about 20 yards. Conner finished with 98 yards on 20 carries, as he was on the field for most of the afternoon.


Many were excited about T.J. Watt's debut last week. Watt recorded two sacks, but I thought he lucked into those a bit. Watt didn't register a sack in this contest, and he didn't look all that great as a pass-rusher. However, Watt made some very nice run stops against the Falcons.


NFL Preseason Announcers: The Steeler announcers were thrilled when Martavis Bryant made a 23-yard catch in the second quarter. "That's his first since 2005!" the play-by-play guy remarked. Except, it wasn't, because Bryant caught a pass earlier in this game.

During another instance, the play-by-play guy said, "Atlanta gets the football back with 42 seconds with the ball." Oh, that's cool. I thought they were getting the football back without the ball, but that shows how little I know.

Follow me @walterfootball for updates.







Packers 21, Redskins 17
Aaron Rodgers didn't play last week, so he made his 2017 debut at Washington. He showed some rust, overthrowing Jordy Nelson on a deep shot, but managed to lead the team down the field for a touchdown on his only drive. Rodgers was up to his usual antics, snapping the ball early when the Redskins had 12 men on the field and also hilariously correcting an official's call when his team was mistakenly called for a penalty. Rodgers finished 6-of-8 for 37 yards and a touchdown.

Here were Rodgers' targets:

Davante Adams: 2
Martellus Bennett: 2 (1 end zone)
Randall Cobb: 2
Jordy Nelson: 3


Martellus Bennett was targeted twice on his only drive at Washington, and he was the recipient of Aaron Rodgers' touchdown. One is the smallest sample size, but it makes sense that Bennett will be a huge red-zone target for Rodgers this year. It was nice that we could see that they at least have some sort of a rapport.


Jordy Nelson didn't have the best stat line - two catches, 19 yards - but he played just one drive, and he was overshot on a deep pass by a little bit. He barely just missed on having a huge evening despite barely being on the field.


Ty Montgomery was out, allowing Jamaal Williams to play with the starters. Williams gained just 12 yards on seven carries, but he did a good job of moving the pile on some attempts. He's going to share time with Montgomery, who is not capable of shouldering a huge workload.


Brett Hundley had an impressive stat line, going 9-of-10 for 107 yards and a touchdown. Hundley made some great throws, but he was also nearly guilty of throwing an interception. He carelessly lobbed a pass deep into double coverage, but the ball was dropped.


No. 33 overall pick Kevin King struggled mightily in his 2017 debut, but he played much better against the Redskins. He made a number of sound plays and wasn't beaten in coverage from what I saw.











Kirk Cousins had a misleading stat line against the Packers. He went 14-of-23 for 144 yards and a touchdown. However, a bulk of his yardage, as well as his touchdown, came against the backups. Cousins struggled versus the Green Bay first-stringers. He had Vernon Davis for a potential touchdown, but underthrew him, allowing a defender to break up the pass. He then overshot Terrelle Pryor on a third down. Cousins was nearly pick-sixed after that by two players on a toss to Jamison Crowder. He later failed to hit an open Crowder, sailing the ball over his head. Cousins made some nice throws as well, but he was way too inconsistent, and he remains an overrated fantasy option.

Here were Cousins' targets:

Jamison Crowder: 5 (1 end zone)
Vernon Davis: 3 (1 end zone)
Josh Doctson: 1
Ryan Grant: 4 (1 end zone)
Robert Kelley: 2
Terrelle Pryor: 2
Chris Thompson: 5


Jamison Crowder tied the Redskins team lead in targets against the Packers with five. He caught only two balls for eight yards and a touchdown, but it's clear that Kirk Cousins loves targeting him. Crowder's stat line would've been better had Cousins not misfired so often. I like him at his 6.10 ADP.


Josh Doctson caught only one pass from Cousins, doing so in the two-minute drill. He doesn't look like he'll be much of a fantasy factor this year, barring injuries to other players. Terrelle Pryor, meanwhile, snatched one of his two targets for 11 yards against the Packers. I've always felt that Pryor has been overrated from a fantasy perspective, and it doesn't seem like he and Kirk Cousins have a great rapport.


Robert Kelley started, but didn't do much. He finished with nine yards on as many carries. He was able to push forward to convert a third-and-1, but that's about it. Meanwhile, Samaje Perine was better than how he performed last week. He gained 45 yards on eight carries and made a nice 29-yard reception.


The Redskins lucked out when Jonathan Allen slipped to them in the 2017 NFL Draft. Allen had a terrific showing in this contest. He was disruptive and was able to get penetration quite often. He also displayed some awareness and athletic ability on play, recognizing a screen and chasing it down.


NFL Preseason Announcers: Did you know that Jamison Crowder has changed his position to tight end? And that Vernon Davis is now a fullback? It's true. If you don't believe me, check out this graphic from the Redskins broadcast:




This wasn't the only time the graphics department screwed up. Check out Washington's first-and-goal opportunity in the opening quarter:




This is like when you're playing Madden and you fall asleep, and the computer keeps whistling you for 5-yard penalties after the play clock runs out each time. I'm sure that's what happened here.

Follow me @walterfootball for updates.







Texans 27, Patriots 23
Both Mitchell Trubisky and Deshaun Watson had outstanding NFL debuts last week. Trubisky took a step backward in his second outing - see analysis below - and the same could be said of Watson's second performance.

Watson entered the game at the beginning of the second quarter. He completed a pass to Dres Anderson, but had bad ball placement; Anderson could've run for more yardage had the throw been more accurate. A run after the catch would've allowed the drive to continue. Watson's second possession saw him impressively get the corner to convert a first down on a scramble, muscling through a defender in the process. Watson completed a 33-yard pass to Bruce Ellington, though it was a short toss and Ellington did most of the work. The drive ended when Watson overshot Anderson in the end zone, forcing the Texans to try a field goal.

Shaky accuracy hurt Watson the next two occasions he had the ball as well. He had Ellington open for a first down, but was off the mark with his pass. Houston was forced to punt as a result. Watson was then nearly picked on his next possession because of an underthrown downfield pass.

Watson began his fifth drive the same way; he was off on a heave to Chris Thompson. However, he fit the ball through a tight window to D'Onta Foreman that would've been an intermediate gain had Foreman not exploded for 63 yards. Foreman didn't quite reach the end zone, but Watson did, eluding a defender on a scramble.

That was it for Watson, who finished 3-of-10 for 102 yards. He also had four scrambles for 10 yards and a rushing touchdown. Watson's accuracy woes were on display in this contest, and most of his yardage came via explosive plays by his teammates. Watson is still raw, of course, but he'll continue to improve with Houston's strong coaching.


I wrote last week that Watson should start over Tom Savage, who had a poor performance versus the Panthers. Savage rebounded greatly in this contest, despite not having DeAndre Hopkins at his disposal. Savage went 8-of-9 for 98 yards and a touchdown. A mostly clean pocket helped, but he was just as good as those numbers indicate. He opened with a 37-yard bomb to Ellington. He also had an impressive connection to Stephen Anderson while on the run. Savage was the best quarterback on the field for Houston this week, and he's now the favorite to start Week 1.

Here were Savage's targets:

Dres Anderson: 3
Stephen Anderson: 1
Bruce Ellington: 3
Tyler Ervin: 1
Ryan Griffin: 1
Jaelen Strong: 2 (1 end zone)


With DeAndre Hopkins out, Bruce Ellington shined versus the Patriots. Ellington secured a 37-yard bomb over Malcolm Butler and then broke a tackle on his next reception. He finished with four catches for 93 yards. This performance was not surprising at all; I liked Ellington a lot as a sleeper last year before he suffered a season-ending injury in the preseason. With Will Fuller out for half the year, Ellington could be a key contributor. He's a late-round flier, though there are better ones because Houston has a mediocre passing attack, at best.


Lamar Miller had an average night against the Patriots. He converted a third-and-1 and showed nice vision on his longest carry. However, that was for only four yards, and Miller's seven attempts went for just 18 yards. Houston's run blocking doesn't seem all that great, and I think Miller is overrated a bit in fantasy circles.


Third-round rookie running back D'Onta Foreman had a thrilling play when he caught a ball and exploded for 63 yards, breaking a tackle in the process. He didn't score, but he set up a quick Watson touchdown. Foreman also carried defenders on an 8-yard run of his. Foreman finished with 17 yards and a touchdown on seven carries to go along with two catches for 66 receiving yards. Foreman has nice hands, so Houston can use him in the passing game. He's worth drafting late, and he obviously needs to be added if Miller gets hurt.


Like Watson, second-round rookie linebacker Zach Cunningham had a strong debut, but struggled in his encore performance. Cunningham was slow to react on a Rex Burkhead touchdown, and he also struggled to get off of blocks.


Savage had the best performance of all the quarterbacks in this game, and that includes Tom Brady. Yes, it's true. Brady opened his 2017 debut with an errant throw to Julian Edelman on a third down and then was nearly intercepted when he underthrew Chris Hogan. The ball was snatched by Andre Hal, but upon replay review, it was ruled that he had just one foot inbounds.

Brady, however, managed to rebound after that. He made all the right throws and ultimately led his team into the end zone, with his final pass being a touchdown to Rex Burkhead. He finished 6-of-9 for 67 yards and a touchdown.

Here were Brady's targets:

Danny Amendola: 1
Rex Burkhead: 3
Brandin Cooks: 1
Julian Edelman: 1
Chris Hogan: 1
James White: 1


Brandin Cooks made his Patriots debut, but it wasn't a very exciting one. He was targeted once, and he caught that pass for seven yards. Cooks should have a big year; I didn't expect Bill Belichick to show his hand, especially with these two teams meeting in Week 3.


Rex Burkhead saw most of the work with the starters because Mike Gillislee was out with a hamstring. Burkhead certainly did not disappoint. He gained 20 yards on seven carries, but did most of his damage as a receiver out of the backfield. He caught three passes for 50 receiving yards and a touchdown. He's going to split touches with Gillislee, but Burkhead's fantasy stock is definitely looking up.


Jimmy Garoppolo struggled in this game. He had a dropped interception in the red zone on a telegraphed pass. He then led a wide-open Austin Carr out of bounds on an inaccurate throw. His final pass of the evening was picked when he was trying to throw the ball away. Garoppolo finished 15-of-23 for 145 yards, one touchdown and the interception, but it was still a disappointing showing.


Speaking of disappointing, New England's pass rush was non-existent in this game. The team couldn't put any sort of pressure on Savage. Belichick, clearly frustrated with Kony Ealy, had him play the entire game. Ealy jumped offsides early on and when whiffed on a tackle during Watson's touchdown run. However, with Derek Rivers out for the year, New England will need Ealy to step up.


NFL Preseason Announcers: One of the Texans broadcasters had this to say: "Tom Brady is the best quarterback in the NFL right now. You could argue Joe Montana, but I'd go with Tom Brady."

Holy hell, Joe Montana is in the NFL right now? Why don't I have him in my fantasy rankings!?

Follow me @walterfootball for updates.


Bears 24, Cardinals 23
I don't understand why Mitchell Trubisky played behind Mark Sanchez in this game, but we had to wait until the fourth quarter to see Chicago's No. 2 overall pick.

Trubisky took two bad sacks on his initial drive. He was bailed out by a face mask penalty the first time, but the second put his team in worse field-goal range, and the kick was predictably whiffed. However, Trubisky made a nice 5-yard pass on a third-and-4 where he placed the ball the only location he could to complete the pass.

Trubisky was worse on the second drive, as he should've thrown an interception. Cornerback Brandon Williams, who has made some strides since struggling last year, appeared to catch the pick at first glance, but the officials correctly noticed that the ball hit the ground.

The third drive concluded with a touchdown, but all Trubisky did was throw two short passes to open players on bootlegs. In total, Trubisky finished 6-of-8 for 60 yards and a touchdown.


Though Trubisky wasn't as prolific as he was in his preseason debut, the Bears would be doing themselves a major disservice if they don't allow him to compete with Mike Glennon for the starting job in Week 1. Glennon struggled once again in this contest. He opened the game by dinking and dunking for a while, but he eventually began making mistakes. He threw an interception when he stared down Kendall Wright, allowing Tyrann Mathieu to jump the route and nearly take the turnover back to the house. Glennon then severely underthrew a pass toward Zach Miller while drifting backward.

Glennon finished 13-of-18 for 89 yards, one touchdown and the interception. It's quite evident that Glennon is nothing more than a decent backup, so he shouldn't be starting, especially given that Trubisky has outplayed him now in both games.

Here were Glennon's targets:

Ka'Deem Carey: 2
Benny Cunningham: 2
Cameron Meredith: 5 (1 end zone)
Zach Miller: 3
Dion Sims: 1
Kevin White: 3
Kendall Wright: 3


Cameron Meredith led the Bears in targets (5) and receiving yards (26), thanks to two catches. He also drew a defensive holding penalty. Meredith is the Chicago receiver to own, but the situation isn't a great one as long as Glennon is the starter.


Jordan Howard sat out, so fourth-round rookie Tarik Cohen was given the opportunity to make a case for substantial carries during the regular season. Cohen made the most of his chance, registering 77 yards on just 11 attempts. Cohen was as good as those numbers indicate. He showed great speed and cutting ability for a gain of 16. He then looked stuffed, but was able to bounce outside, gaining nine yards in the process. Even more impressively, Cohen had a 25-yard run with a broken tackle from none other than Tyrann Mathieu.


Roberto Aguayo was given the chance to kick a field goal in this contest. Aguayo attempted a 49-yarder, but shanked it wide right. The Cardinals announcer joked that Aguayo missed the ball, almost as if Lucy screwed him up.


If Carson Palmer's numbers look underwhelming - 9-of-14, 67 yards, one touchdown - then you're right. However, I wouldn't put that on Palmer, as he was seeing lots of pressure all evening. He also didn't have David Johnson at his disposal beyond the first drive, so that definitely played a factor.

Here were Palmer's targets:

Jaron Brown: 2 (1 end zone)
Larry Fitzgerald: 1
Jermaine Gresham: 1 (1 end zone)
Chris Johnson: 4
David Johnson: 1
J.J. Nelson: 4 (1 end zone)
Troy Niklas: 1
Jeremy Ross: 1


With John Brown's season in doubt, J.J. Nelson continues to look better for fantasy purposes. Nelson tied for the team lead with four targets against the Bears, catching two of them for 26 yards.


As mentioned, David Johnson played just one drive, so pay no attention to his final stat line of three carries, three yards. He should continue to be one of the first two players taken in fantasy drafts.


As usual, a look into the young Arizona defenders:

Robert Nkemdiche dominated the offensive line once again. On one occasion, he got off a blocker and made a tackle for a loss. Nkemdiche seems poised for a huge year. Haason Reddick was flagged for roughing the passer, and he also missed some time in this game with cramps.

Budda Baker made a mistake when he surrendered a touchdown to Kendall Wright, as he didn't know whom he should cover. More importantly, Baker performed a Mortal Kombat/Cobra Kai ninja move in this game where he leapt up to his feet from being flat on his back. If you didn't see it, either Google or Twitter search "Budda Baker." You won't be disappointed.


NFL Preseason Announcers: Cardinals' color analyst Ron Wolfley is the craziest announcer of all time. Each week, he says nonsensical things, and yet I post them for amusement purposes. Here are this week's batch:

Mike Glennon is a tree throwing the ball down the field!

He looks like a 10-year-old who swallowed a teddy bear!

Phil Dawson is the Lord of the Flies kicker!

Jeremy Ross is a garbage can on rollers!

Look at the blood farming going on there!

I squashed him like he was a November pumpkin!

The butt guts are going to be a little greasy! There's going to be a little bit of blood!

Follow me @walterfootball for updates.


Rams 24, Raiders 21
Marshawn Lynch saw his first action with the Raiders. He played only one drive against the Rams, but his impact was felt right away. Lynch opened with a 6-yard burst, showing some nice explosion. His two attempts went for 10 rushing yards. Lynch looks like he has some juice remaining, and playing behind Oakland's stellar offensive line will certainly help him be productive.


As for Oakland's passing attack, Derek Carr misfired on just two occasions, going 7-of-9 for 100 yards, two touchdowns and an interception in less than a half of play. Carr's pick wasn't really his fault; he and Michael Crabtree had a miscommunication, and it didn't help that Michael Brockers and Connor Barwin swarmed the backfield. Carr looked great overall, and he seems poised for a big year.

Here were Carr's targets:

Jared Cook: 1
Amari Cooper: 4
Michael Crabtree: 2
Lee Smith: 2 (1 end zone)


Thirty-one of Derek Carr's 100 yards against the Rams came from one Amari Cooper catch. It was a great reception, where Cooper made a ridiculous leaping catch over three defenders. The Raider announcers mentioned that Cooper is in terrific shape, and it shows. In less than a half of action, Cooper caught three balls for 46 yards.


Jared Cook caught his first pass from Carr in this game, snatching a 16-yard reception. That's all he did, but I imagine that Cook will make some sort of a substantial impact this season.


E.J. Manuel passed Connor Cook as the No. 2 quarterback, but Cook may have re-taken the job after this contest. Cook went 9-of-15 for 83 yards and a touchdown, while Manuel looked like the same dreadful signal-caller we saw in Buffalo, finishing 3-of-9 for only 16 yards.


Oakland's defense struggled mightily in this game, but third-round rookie defensive tackle Eddie Vanderdoes was one player who shined. Vanderdoes was extremely disruptive, showing off some impressive moves to break into the backfield to cause some tackles for losses.


The 2016 version of Jared Goff was the worst starting quarterback to play in the NFL this decade, according to metrics. The 2017 version of Goff doesn't look like anything close to the rookie who was dreadful last year. Goff was tremendous in this contest, going 16-of-20 for 160 yards and a touchdown in less than a half of action. Goff was even better than the numbers indicate, as he nearly hit Sammy Watkins for a 29-yard touchdown, but Sean Smith deflected the pass at the last second. Goff's only mistake the entire evening was taking a bad sack when he held the ball too long, but he was tremendous otherwise. He made quick decisions, went through his progressions, and was very accurate. It just goes to show what some great coaching can do, and Goff has that with Sean McVay and Greg Olson. The latter took Josh Freeman to a Pro Bowl, and he may repeat his magic with Goff.

Here were Goff's targets:

Malcolm Brown: 2
Gerald Everett: 2
Todd Gurley: 1
Tyler Higbee: 1
Cooper Kupp: 7
Sammy Watkins: 4 (2 end zone)
Robert Woods: 2


The stat box may say that Watkins caught two passes for only eight yards, but he almost had a bigger night. As mentioned, he nearly scored a touchdown, but a corner just got his fingertips on the ball. Watkins was actually targeted twice in the end zone.


Jared Goff's favorite receiver appears to be third-round rookie Cooper Kupp. The third-round rookie saw a team-high seven targets at Oakland, catching six of them for 70 yards and a touchdown. His score was a 23-yarder on a busted coverage, but Kupp is an impressive rookie nonetheless.


Another rookie, tight end Gerald Everett, was involved with the first-string offense. Everett saw two targets from Goff and ended up catching four passes for 30 yards. Compared to Jordan Reed, Everett is highly athletic and could make an impact this year, though I wouldn't draft him.


Todd Gurley looks like he's going to have a huge year. He struggled in 2016, but ran behind one of the worst offensive lines we've seen this decade. The Rams made improvements to their blocking, and Sammy Watkins' presence will make it difficult for teams to put eight men in the box. Gurley tallied 38 yards and a touchdown on eight carries against the Raiders. He also caught a 12-yard pass. Gurley ran impressively, picking up multiple short-yardage opportunities. He also churned his legs to move the pile nine yards on a second-and-1 play.


NFL Preseason Announcers: Matt Millen was the color analyst for the Raiders' broadcast. He naturally said some, well, interesting things. Here are four quotes I caught where he may have mentioned things he does with his 100-percent USDA Men:

"There was pressure from the two guys outside; no pressure up inside."

"He had the eyes for him."

"I think I see the jock strap of that defender laying on the 5-yard line."

"They cut the backside off for him and he was able to get up inside."

At one point, Millen's mic was turned off, and I don't recall being that upset for a long time. How can I make fun of him if I don't hear him?

Follow me @walterfootball for updates.


Broncos 33, 49ers 14
Paxton Lynch was given the chance to claim the starting job, as he was given the nod over Trevor Siemian in the second preseason game. Lynch failed with flying colors.

Lynch completed 9-of-13 passes, but for only 39 yards. Yes, that's a YPA of 3.0, a number that even Brodie Croyle would scoff at. Sadly, Lynch's stat line could've been even wose because he nearly threw an interception on a pass way behind Virgil Green. Lynch also overshot Demaryius Thomas downfield. It wasn't all bad, as Lynch and Bennie Fowler drew a pass interference in the end zone, and Lynch was able to scramble effectively - 27 rushing yards on three runs - but he looked completely overwhelmed. Lynch has great talent, but doesn't appear to be ready to play yet.

Here were Lynch's targets:

C.J. Anderson: 3
Bennie Fowler: 4 (1 end zone)
Virgil Green: 3
Andy Janovich: 1
Demaryius Thomas: 3


Trevor Siemian entered the game toward the end of the first half and instantly proved to be infinitely better than Lynch. Unlike Lynch, Siemian actually looked like he knew what he was doing. Siemian opened by completing a back-shoulder throw to Jordan Taylor while under pressure, and he eventually got the Broncos into the end zone. Siemian finished 8-of-11 for 93 yards and a touchdown. It appears as though he has won the starting job.


There's not much to say about the Denver receivers. Bennie Fowler led the starters with three catches for only 15 yards to go along with a drawn pass interference in the end zone. Fowler saw more action than usual with the first team because Emmanuel Sanders sat out. Demaryius Thomas, meanwhile, was able to secure just one of his three targets for four yards, thanks to Lynch's inaccuracy. If Lynch has to start during the year, Thomas' numbers are going to take a nose dive. I would avoid him in fantasy, as he's being drafted too early.


C.J. Anderson continued to look good, gaining 24 yards and a touchdown on seven carries. Anderson's YPC number would be better had he not tried so many short-yardage attempts. Anderson also caught three passes for 13 receiving yards. He was able to convert a third-down reception by tight-roping the sideline after catching the ball.


Sixth-round rookie running back De'Angelo Henderson has been impressive in training camp, and that carried over into this game. Anderson tallied 30 yards on just six tries. He should've scored a touchdown on an impressive play where he juked two defenders. However, the run was called back because of a hold.


Speaking of holding penalties, first-round rookie left tackle Garett Bolles had a very rough night. He managed to draw a personal foul on an opponent for the second week in a row, but he was flagged for a whopping three holds. He actually could've been whistled a fourth time for the same penalty when he surrendered a pressure and nearly got his quarterback killed. Bolles had a solid debut, but this was a major step backward for him. It's not surprising that Bolles is inconsistent at this stage of his career. He has great upside, but happens to be very raw.


The 49ers struggled offensively last week, and that continued to be the case this week, even though the Broncos were missing numerous defensive starters. Brian Hoyer failed to lead his team to points despite battling the Denver backups for two possessions. Hoyer finished 8-of-11 for 89 yards and an interception, but was 6-of-8 for 59 yards against the first-stringers.

Hoyer had some solid completions at times, but made too many mistakes for a veteran like himself. He was nearly picked on his first throw and then threw high to Vance McDonald on his next play. He followed that up with a short pass on a third-and-13. Hoyer later lost a fumble when the ball slipped out of his hand. Hoyer wasn't touched, and the field wasn't wet at all, so he was completely to blame. Hoyer's pick, however, wasn't his fault, as a defender snatched the ball away from Marquise Goodwin.

Here were Hoyer's targets:

Pierre Garcon: 1
Marquise Goodwin: 4
Kyle Juszczyk: 2
Jeremy Kerley: 1
George Kittle: 1
Vance McDonald: 4


Carlos Hyde saw all of the first-team workload, gaining 26 yards on eight carries. His only blemish was a fumble where he dropped a toss, though center Daniel Kilgore was partly to blame for a bad snap. The 49ers need to trade Hyde, who is not a good fit for their offense.

As for the other San Francisco running backs, Tim Hightower, who lost one yard on three attempts, fumbled on his first carry. Meanwhile, Joe Williams was mysteriously handed the ball only once against the Broncos, which he turned into one yard. Williams has great talent, but he must be terrible in practice because he's very low on the depth chart right now.


C.J. Beathard had a solid debut, and he followed that up with another good performance. Beathard finished 7-of-12 for 110 yards and a touchdown. Taking the field right before halftime, Beathard completed some short passes. His next possession was his best, as he fired completions of 39 and 29 yards, though his receivers had more to do with those big gains than he did. Beathard, however, didn't make many mistakes. One error occurred when he overthrew an open receiver downfield, but that was pretty much it. I can't decide yet whether or not I view Beathard as a capable starter down the road, but he's at the very least going to be a solid No. 2 quarterback.


As for San Francisco's rookie defenders, Solomon Thomas had a quiet night, only because he battled so many double teams. The Broncos definitely paid major attention to him. Reuben Foster had a better performance; he made some nice tackles and showed off his terrific closing speed. He looks like a star player already. Meanwhile, the announcers talked up undrafted free agent safety Lorenzo Jerome. The St. Francis product had a big hit on the first play and nearly picked off Paxton Lynch a bit later.


There was a hilarious instance in this game where there were SIX penalties on one play! The official couldn't even keep a straight face; he nearly broke out in laughter when announcing all the infractions.


NFL Preseason Announcers: The 49er announcers were guilty of not paying attention to the game when they had a guest in the booth, which is something broadcasting teams are commonly guilty of in the preseason. Also, one of the announcers referred to Lorenzo Jerome as "Lorenzo James."

Follow me @walterfootball for updates.


Lions 16, Jets 6
Matthew Stafford saw less than a half of action, but had a solid showing overall. He wasn't great, as two of his incompletions were off the mark - Golden Tate and T.J. Jones had a hand on them, but the throws were inaccurate - however, Stafford still performed well and looks like he'll be a low-end fantasy QB1. Stafford finished 8-of-10 for 84 yards and a touchdown.

Here were Stafford's targets:

Ameer Abdullah: 1
Marvin Jones: 5 (1 end zone)
T.J. Jones: 2
Golden Tate: 4 (1 end zone)


Ameer Abdullah didn't see much action in the second preseason game, but he looked great whenever he had his hands on the ball. Abdullah gained 16 yards on four carries and caught a 5-yard pass. His only blemish was allowed a sack on a blitz pick-up, but Abdullah appeared as though he could be a fantasy RB1 if he can somehow stay healthy all year for a change.


Marvin Jones and Golden Tate led the Lions' starters in targets with five and four, respectively. Jones hauled in four grabs for 34 yards and a diving touchdown. Tate made a terrific sideline catch, but may have been charged with a drop earlier, though as I mentioned, Stafford's throw was a bit off.


It was disappointing that Kenny Golladay didn't see much action with the first-team offense. He was given just four snaps with the first team for some reason. His usage will increase as the year progresses because he's better than T.J. Jones. Golladay caught only one ball for six yards.


Brad Kaaya saw more playing time this week. He went 4-of-7 for 38 yards. His best play was throwing Jared Abbrederis open when he fired a back-shoulder pass to his wideout that was complete for 14 yards. Kaaya did a good job of recognizing the blitz on his final throw, passing it to the correct receiver for a 9-yard gain that put the team in field goal range. However, Kaaya also took a sack once because he held the ball too long.


As for Detroit's primary rookie defender, linebacker Jarrad Davis once again played well, especially when dropping into coverage. It's obviously way too early, but the Davis pick looks like a great one thus far.


As for the Jets, they gave Christian Hackenberg a chance to win the job. The front office had been pleased with what Hackenberg had accomplished behind the scenes during the offseason, but it hasn't translated to training camp and the preseason. Hackenberg once again had a rough performance.

Hackenberg finished 2-of-6 for only 14 yards in one half of action. That's right - Hackenberg generated a 2.3 YPA and was on pace to throw for 28 yards in the entire game before getting yanked. What's more sad is that the night could've gone even worse for Hackenberg. The Penn State product was nearly picked by Glover Quin on one occasion. He also lost a fumble when he didn't sense a pass-rusher. Hackenberg sailed passes over his receivers' heads twice. The one positive was when he picked up a first down on a 12-yard scramble.

I thought Hackenberg would start for the Jets because of what we heard from our sources back in March and April, but I don't believe that to be the case anymore. Hackenberg seems like a lost cause. If he starts all 16 games, I truly believe the Jets would go 0-16. On the bright side, the Jets can obtain Sam Darnold, as seen in our 2018 NFL Mock Draft.

Here were Hackenberg's targets:

Robby Anderson: 2
Charone Peake: 1
Bilal Powell: 2
Austin Seferian-Jenkins: 1


Bilal Powell is the only offensive weapon the Jets have. He rushed for 32 yards on nine carries and also caught two balls for 14 receiving yards. Because he'll manage a large portion of the offense, he's a solid RB2, especially in PPR formats. However, he's the only Jet worth owning in all fantasy leagues.


The Jets at least have some promising players in their secondary, as the team spent its first two selections on Jamal Adams and Marcus Maye. Adams actually had a brutal night. He missed multiple tackles, allowing the Lions to pick up some first downs. Maye, on the other hand, was terrific.


NFL Preseason Announcers: The announcers annoyed me because they kept confusing Marvin Jones with T.J. Jones. It seemed like every time they said Marvin Jones caught the ball, it was T.J. Jones, and vice versa. Also, the play-by-play guy referred to Austin Seferian-Jenkins as "Austin Savagarian-Jenkins." It's like he didn't even try to pronounce it correctly.

The Detroit broadcasters spent some time talking about the stadium upgrades as well. One guest they had in the booth remarked, "You can actually hear a ref when he announces a penalty!"

Wow, congrats on your big upgrade, Lions.

Follow me @walterfootball for updates.


Chiefs 30, Bengals 12
Seeing what Patrick Mahomes would do in this game was more intriguing than watching Alex Smith, but the latter quarterback certainly didn't disappoint. He was a near-perfect 8-of-9 for 83 yards and a touchdown. He opened his evening with a beautiful, 36-yard touch pass to Travis Kelce, laying the ball into Kelce's arms right between two defenders. Smith missed an open Chris Conley in the red zone, and he didn't bother throwing the ball into the end zone on third down, but he had a solid performance otherwise.

Here were Smith's targets:

Chris Conley: 1
Demetrius Harris: 2 (1 end zone)
Kareem Hunt: 3
Travis Kelce: 1
Anthony Sherman: 1
Albert Wilson: 1


Patrick Mahomes entered the game toward the end of the second quarter and was on the field for just a couple of drives. Mahomes started off poorly, as he was nearly intercepted because he waited too long to release the ball. Mahomes then settled down by throwing some screens. He almost scored on a scrambling touchdown, but was ruled down at the 2-yard line following a replay review. Mahomes managed to find Demetrius Harris for a 1-yard score off play-action. On the next possession, Mahomes made a dangerous pass, strongly throwing the ball into tight coverage. He improved after, however, converting a third-and-14 for a first down by buying time in the pocket. Mahomes then scrambled for a first down after being under heavy pressure. Mahomes used his legs again after that, avoiding a Will Clarke sack and rolling out to find a teammate of his for a first down with an accurate pass. Mahomes followed that up with another touchdown on a screen.

Mahomes finished 10-of-14 for 88 yards and two touchdowns along with 29 rushing yards on three scrambles. He still needs to work on some mechanical issues, but the upside is certainly apparent. Mahomes is a quick study, so he could be ready to be a competent starter by 2018.


Another exciting rookie, Kareem Hunt showed well against the Bengals. Spencer Ware started, but saw just one carry. Hunt shouldered the entire workload for the rest of the opening half. He picked up a third-down conversion, then broke several tackles on a gain of 21. He failed to convert a third-and-1 in the red zone, but did very well otherwise. Hunt gained 40 yards on eight carries, and that was with a 6-yard gain being negated by a hold. Hunt also caught all three of his targets for 23 receiving yards. It's quite apparent that Hunt is more talented than Ware. At the very least, Hunt will eat heavily into Ware's workload, making Ware an extremely risky pick at his 4.05 ADP.


Andy Dalton barely completed half of his passes, going 7-of-13 for 98 yards. However, he played better than his stat line indicates. He had a completion of about 15 negated by offensive pass interference, and then A.J. Green inexplicably dropped a pass when he was wide open and could've scored a touchdown because Marcus Peters slipped. The pass was a bit behind Green, but he still should've snatched the ball.

Here were Dalton's targets:

Tyler Boyd: 1
A.J. Green: 7 (1 end zone)
Brandon LaFell: 2
Josh Malone: 1
Joe Mixon: 1


Green saw a team-high seven targets, hauling in three of them for 39 yards. It could've been a much bigger night for Green; as mentioned, he dropped a potential touchdown after Peters fell down, and he also had a 15-yard gain eliminated because of offensive pass interference. Green remains a first-round fantasy receiver.


All eyes were on Joe Mixon, who worked with Jeremy Hill on the opening drive. Mixon didn't have much running room versus Kansas City's stout front, as he tallied just 16 yards on six carries. His best play came on a reception when he broke a tackle and ran for a gain of 15 yards. Mixon may not start Week 1, but it'll be surprising if he doesn't lead Cincinnati's running backs in touches this season. Hill, meanwhile, gained 28 yards on six attempts, with a chunk of his yardage coming on an 11-yard burst, thanks to a great block by Cedric Ogbuehi.


Two Bengal defenders of note: Safety Shawn Williams left the game with an elbow injury. It didn't look good, as he was carted off the field. The Cincinnati announcers speculated that it could be dislocated. Meanwhile, Chris Smith, who was acquired from the Jaguars for a 2018 conditional draft pick, was in the backfield on so many occasions against the reserves. A fifth-round pick in 2014, Smith looks like he could be a good depth player at defensive end for Cincinnati.


NFL Preseason Announcers: I think the Bengal announcers were a bit off with their facts when they said the following:

"Alex smith has been around for 13 years as Kansas City's starter."

Hear that, 49er fans? You no longer have to dread the fact that your team drafted Smith over Aaron Rodgers because he's apparently been on Kansas City this entire time!

Follow me @walterfootball for updates.


Cowboys 24, Colts 19
A year ago, Dak Prescott made a name for himself with a strong preseason. Tony Romo suffered an injury, but there wasn't much concern because of how well Prescott performed. This season, Prescott appears to be ready to take the next level.

Prescott thrived in his first preseason action. He was a near-perfect 7-of-8 for 106 yards and a touchdown, with the lone incompletion being a batted pass. Prescott enjoyed excellent pass protection from one of the worst defenses in the NFL, but Prescott was still extremely accurate against the Colts. One of his best throws was when he completed a perfect back-shoulder pass toward Dez Bryant, who beat Vontae Davis for a 32-yard touchdown. Prescott is one of my favorite fantasy value picks at quarterback this summer.

Here were Prescott's targets:

Cole Beasley: 2
Dez Bryant: 2
James Hanna: 1
Darren McFadden: 1
Jason Witten: 2


With Prescott looking great, Bryant's fantasy stock is also up. Bryant didn't see much action against the Colts, but he caught two passes for 55 yards in less than a quarter of action. Bryant broke a tackle following a short slant, gaining 23 yards. He also made a great adjustment on a back-shoulder throw against Vontae Davis, then ran into the end zone for a 32-yard score.


Darren McFadden started and picked up huge chucks of yardage, thanks to his terrific offensive line. McFadden had consecutive gains of 11, 11 and 14 on his second drive. The only blemish is that he lost a fumble in the red zone. Alfred Morris was also effective, churning out 49 yards on nine attempts. It must be noted that the Colts have one of the worst defenses in the NFL, but the performance of the offensive line was impressive nonetheless, especially given that Tyron Smith and his bulging dic- I mean disc were out of the lineup.


Orlando Scandrick hasn't been healthy in a while, so it had to be upsetting to see him leave the game with some sort of injury. Scandrick slammed his helmet in disgust when he was told he couldn't re-take the field. There's some speculation that it could have been a concussion, but nothing was announced.


Some notes on a couple of young Cowboy defenders: Talented linebacker Jaylon Smith made his NFL debut after missing lots of action with an injury he suffered in his bowl game. Smith made a third-down tackle on Jack Doyle during the second drive to force a punt. He didn't look like he was completely healthy, missing a tackle and looking a bit timid, but it was nice to see him on the field. Meanwhile, Taco Charlton has improved each week. He was awful in the Hall of Fame Game, but he was very disruptive versus the Colts.


Cooper Rush needs to be pushed ahead of Kellen Moore on Dallas' quarterbacking depth chart. Rush has now outplayed Moore in all three preseason games; he was 8-of-9 for 92 yards and two touchdowns, while Moore finished 10-of-21 for 131 yards. Moore is an awkward passer who doesn't belong in the NFL, while Rush appears to have enough potential that he could one day perhaps become a starter. At the very least, he looks like a solid No. 2.


Andrew Luck isn't going to play in the preseason, so Scott Tolzien once again got the nod. He began the evening by throwing behind T.Y. Hilton. Tolzien did manage to complete 10-of-14 passes, but for only 70 yards. The Colts aren't going to win any games if Tolzien has to start.


With Luck out, it's difficult to evaluate the rest of the starting offense. Frank Gore managed only four yards on two carries, while Hilton failed to secure a reception on two targets. I'd avoid both unless they drop in your draft because of Luck's unclear status.

The star for the Colts was rookie running back Marlon Mack. Making his NFL debut, Mack made the most of his opportunity. He made some nice cuts on his runs of 10 and 13 to start his outing. Mack finished with 45 yards on five carries. With Gore now 34, Mack is worth adding in the late rounds because he has RB2 potential if he starts.


Not much can be said about Indianapolis' defensive rookies. Malik Hooker didn't play, while cornerback Quincy Wilson was removed from the game with a knee injury. Wilson made a nice pass break-up on a third-and-3 in the red zone, but it's disappointing that he couldn't finish the game.


NFL Preseason Announcers: Two of the three Dallas broadcasters aren't the youngest guys. They spent time talking about a TV show that was on during the 60s...

Guy 1: Remember Bewitched? They replaced Dick Sargent with Dick York, and they were both Darrin Stephens!

Guy 2: Buhahahahaha!

Seriously, this is what they talked about during the telecast. That, and how you shouldn't ask women about their weight. I'm not lying. The one guy said, "Don't ask a woman, 'You weighed 148 last year, now you're up to, what, 153?' No, don't do that." OK, thanks for the advice, buddy!

Follow me @walterfootball for updates.


Titans 34, Panthers 27
The Titans weren't happy with how their blocking held up last week, so the offensive line seemed more determined in their second preseason game. It showed, as they bullied around Carolina's starting defense. Marcus Mariota was nearly flawless, while Derrick Henry bulldozed the Panthers.

Mariota finished his second preseason game 6-of-8 for 61 yards and a touchdown to go along with a 9-yard scramble. He did this on just two drives versus Carolina's fearsome defense. One of his incompletions was thrown away. Mariota, thanks to his terrific blocking and rushing ability, could end up being a fantasy QB1 this season.

Here were Mariota's targets:

Derrick Henry: 1
David Fluellen: 1
Tre McBride: 1
Jonnu Smith: 1
Taywan Taylor: 1
Delanie Walker: 2 (1 end zone)


Derrick Henry looked great in his preseason debut, and that continued to be the case in his second exhibition affair. Henry played way too late into the second quarter for my liking, but he was able to trample over Carolina's starting defense. He converted a second-and-1 despite appearing to be stuffed in the backfield, and then he sprinted for a 17-yard run following an interception versus the No. 1 defense even though Marcus Mariota was no longer in the game. Henry finished with 36 yards and two touchdowns on 16 carries. Given that DeMarco Murray is injury-prone, Henry is worth obtaining as a high-upside target.


There was a scary moment in this game when Jalston Fowler got hurt in the third quarter. Fowler is one of the best fullbacks in the NFL, and losing him would've been very damaging for Tennessee's playoff hopes. Fowler was down for a while and couldn't put much pressure on his leg when being helped off the field. Fortunately, Fowler suffered just a thigh bruise, so he should be good to go for the season opener.


The Titans spent the No. 5 overall pick on Corey Davis, but because of his injury, third-round rookie Taywan Taylor has been able to shine. Taylor caught two passes for 38 yards in one half of action, continuing his strong preseason. It's hard to like Taylor as a fantasy player because of Tennessee's crowded receiving corps, but he's someone to monitor in the future.


Speaking of Tennessee's rookies, three others stood out. Adoree Jackson scored on a punt return touchdown, blowing by some hapless Carolina special-teamers, but the play was negated by an illegal block in the back on Logan Ryan. Third-rounder Jonnu Smith caught four passes for 43 yards in the opening half, showing off some impressive athleticism. He won't have much of an opportunity this year unless Delanie Walker gets hurt, but he should be a solid fantasy player once Walker leaves. On defense, fifth-round linebacker Jayon Brown tipped a ball that was intercepted. Brown has performed on a high level this preseason, so he could see significant playing time this year.


Cam Newton was sidelined once again, but the other offensive starters were in the game. They predictably didn't do much versus Tennessee's first-string defense. Derek Anderson was 2-of-4 for 9 yards and an interception; Jonathan Stewart lost one yard on his only carry, and Christian McCaffrey had a single touch, a catch for no gain.

McCaffrey ended up posting some terrific numbers, making some breathtaking plays in the process. He had a 13-yard burst and later scored on a 17-yard touchdown, turning the corner impressively. He closed out his afternoon with a 38-yard reception, showing off his blinding speed. McCaffrey finished with 33 rushing yards and a score on three carries and two catches for 39 receiving yards. However, all of this was done versus Tennessee's backups, so it's difficult to gauge how this will translate into the regular season.

Stewart similarly compiled all of his stats against the reserves. He finished with eight yards on four attempts. Stewart didn't look very good overall, but he'll be splitting time with McCaffrey.


Devin Funchess continued to struggle, catching only one pass on three targets for eight yards at Tennessee. However, the lone reception concluded with a lost fumble, forced by Logan Ryan. Funchess has yet to prove anything, so he's undraftable.


NFL Preseason Announcers: The Titans announcers said Jonathan Stewart was sitting out this game, yet he had four carries. Were they not paying attention on any of those four plays? I don't understand how they could possibly miss that. Also, they talked about how the Titans have a "loaded AFC South schedule." They marveled at how the division is very challenging. The only things that are challenging are people who think the AFC South is loaded!

Follow me @walterfootball for updates.


Seahawks 20, Vikings 13
Russell Wilson was on the field for an entire half and played like his normal self. He went 13-of-18 for 206 yards and two touchdowns against a quality Minnesota defense. Wilson is a solid QB1 this year, though his pass protection woes make him a durability risk. Wilson does a great job of moving around the pocket and releasing the ball quickly, but the Seahawks arguably have the worst blocking in the entire league. Make sure you have a decent QB2 if you draft Wilson.

Here were Wilson's targets:

Doug Baldwin: 4
Chris Carson: 1
Amara Darboh: 1
Mike Davis: 1
Jermaine Kearse: 2 (1 end zone)
Eddie Lacy: 1
Marcus Lucas: 1
JD McKissic: 1
Nick Vannett: 1
Kasen Williams: 4 (1 end zone)


Eddie Lacy started against the Vikings, but only because Thomas Rawls and C.J. Prosise were both sitting out. Lacy had a great run of nine where he spun around and burst forward with nice power, but he didn't do much else. I saw a funny joke on Twitter where someone said that the Seahawks are ready to roll, while Lacy is looking like he's ready for a dinner roll. Lacy was outplayed by fourth-string running back Chris Carson, and I'm wondering if Seattle is actually going to keep Lacy. Once again, Lacy is being drafted too early, as Rawls, Prosise and even Carson provide more value.


Kasen Williams was trending on Twitter for his 27-yard catch over Xavier Rhodes in the second preseason game. Williams looked good, catching two balls for 28 yards and a touchdown. He nearly secured a second score on a deep Russell Wilson pass, but a Minnesota defensive back committed an uncalled defensive pass interference that ruined a potential big play. I wouldn't recommend Williams as a late-round pick just yet, but he's worth monitoring. Plus, his emergence complicates things for Tyler Lockett, who has his injury issues.


Rookie cornerback Shaq Griffin is battling for a starting job, but it's not looking good for him thus far. The Vikings picked on Griffin all evening. Griffin made some nice pass break-ups, but surrendered way too many receptions, especially against the backups.


The Seahawks looked great in this game, but the dark cloud over their evening was the injury suffered by left tackle George Fant when teammate Justin Britt rolled into the back of his leg. Fant's leg was placed in an air cast, and he was carted off the field. It didn't look good for Fant, who had showed improvement in training camp. Seattle will now have to rely on 2016 third-rounder Rees Odhiambo, which could be problematic. Odhiambo was beaten on numerous occasions by the Minnesota backups in the second half.

Oh, and speaking of the Seattle offensive line, it's worth mentioning that 2016 first-rounder Germain Ifedi really struggled in pass protection. He surrendered a sack and was flagged for a hold. He had some nice run blocks, but his protection issues continue to persist.


There were no surprises from Minnesota's passing game. The unit looked as pedestrian as usual, where it can make some consecutive nice, safe plays but then bogged down at the first sign of a second- or third-and-long. Save for a 39-yard connection to Stefon Diggs, Sam Bradford failed to complete a pass longer than 12 yards. Bradford didn't play poorly, going 7-of-11 for 95 yards, but he was at his usual "meh" level. He didn't make any glaring mistakes, save for a throw that was nearly intercepted by Richard Sherman. The Seattle corner would've come up with the pick, but Diggs knocked the ball away.

Here were Bradford's targets:

Dalvin Cook: 3
Stefon Diggs: 5
Michael Floyd: 2
Jerick McKinnon: 1


Dalvin Cook was the story for Minnesota's offense against the Seahawks. Cook had three consecutive impressive runs of 15, nine and nine, thanks to terrific blocking and his great vision. He did this against Seattle's first-string defense, which is notoriously stout against the run. More notably, the Vikings were missing two starting offensive linemen (Riley Reiff, Alex Boone). Cook, who had 40 yards on seven carries, along with a 10-yard reception on a checkdown, is going to have a big year.


Stefon Diggs looked great against the Seahawks, catching four of his five targets for 65 yards. He converted a third-and-3 with a 5-yard catch despite taking a jarring hit from Earl Thomas. He then followed that up with a 39-yard grab, thanks to a gaping hole in Seattle's zone coverage. The lone failed target was when Richard Sherman had excellent coverage against him, and Diggs actually had to knock the ball away to prevent an interception. Still, Diggs is a strong WR3 option despite playing in a lackluster passing attack.


Michael Floyd played with both the starters and reserves in the first half. Floyd saw two targets from Bradford and snatched one of them. Floyd finished with two receptions for 16 yards. He's not any sort of fantasy option.


NFL Preseason Announcers: Curt Menefee and Brock Huard are going to make many mistakes, and I didn't catch any during this broadcast. Something amusing that I did see was when the guy trying to catch field goals was hit in the nuts by the ball in the second quarter. Well, OK, maybe it wasn't so funny because he winced over in pain.

Follow me @walterfootball for updates.


Buccaneers 12, Jaguars 8
It appears as though the Blake Bortles era is about to end. Bortles was trending on Twitter for hours Thursday night, and for good reason. He was atrocious against the Buccaneers, going 8-of-13 for only 65 yards. Bortles had two horrific throws. The first was a shot downfield that was underthrown so severely that it was nearly picked by a cornerback who was five yards behind Allen Robinson. The second was when Bortles heaved the ball at Robinson's feet for what should've been a gain of 15 yards, prompting boos from the crowd. Bortles did incur a drop from Marcedes Lewis, but he was also guilty of throwing short of the first-down marker on third down on multiple occasions, which would explain his low YPA. Bortles could be benched sometime soon, so he's undraftable unless you're in a 2-QB league.

Following the game, head coach Doug Marrone said that he met with Bortles and Chad Henne and told them he was looking for someone to lead the offense. Bortles is not that guy; he spends too much time partying and not enough effort taking his career seriously. He's a bum, and there appears to be no hope for him. I don't think it's the craziest thought to predict that Bortles will be cut sometime soon. I'm not saying it'll definitely happen, but I wouldn't dismiss that possibility.

Here were Bortles' targets:

Chris Ivory: 1
Marcedes Lewis: 3
Allen Robinson: 8
Shane Wynn: 1
T.J. Yeldon: 1

Chad Henne played with the first-team offense and was better. He was 6-of-10 for 44 yards, but he had two passes dropped on the same drive that should've been touchdowns. Unfortunately for the Jaguars, they know what they have in Henne. He's a solid backup, but that's all.

The best quarterback on the Jaguars? I honestly think it's Brandon Allen. A 2016 sixth-round pick from Arkansas, Allen performed extremely well in the fourth quarter of this contest. He was 10-of-15 for 144 yards and a touchdown. Of course, stats don't tell the whole story, but I thought Allen played even better than his numbers indicate because four of his incompletions weren't his fault. Two of his misfires were dropped, one of which was in the end zone. The third incompletion was thrown away while under heavy pressure, while the fourth was a Hail Mary at the very end. Allen's sole legitimate incompletion was a fade attempt in the end zone that was close.

Allen uses his legs very well to buy himself time in the pocket. On one occasion, he spun away from a sack and scrambled for nine yards (he had 27 rushing yards in total.) He doesn't have great arm strength, but he showed off a better arm than I thought he would. One pass that stood out to me was when he fired a 30-yard completion to Dede Westbrook, which he was able to thread between two defenders.

The Jaguars should seriously consider starting Allen. He has promise, and I see a bit of Jeff Garcia in him. Given that Bortles isn't serious about his career, and Henne is a career backup, there's no reason for Jacksonville not to see what it has in Allen.


Moving on from Jacksonville's dismal quarterback situation, Allen Robinson caught five passes for 40 yards against the Buccaneers. He saw eight targets, which is a good thing. However, given Blake Bortles' severe struggles, it's hard to really like Robinson as a fantasy option this year. Jacksonville's defense is a solid unit, so there won't be many garbage-time opportunities for Bortles, which is how Allen accumulated most of his fantasy stats in 2015.


The Jaguars definitely have something in Dede Westbrook. The fourth-round rookie slipped in the 2017 NFL Draft because of character issues, but the talent is certainly there. Westbrook caught six passes for 131 yards, and the stats were indicative of how well he performed. Westbrook has some explosive talent, and this was apparent when he broke a tackle and gained 28 yards. He also drew an illegal contact penalty. His one blemish was a dropped touchdown, but he had to make a difficult reception, so I wouldn't completely blame him. Westbrook deserves an opportunity to play with the starters.


Leonard Fournette didn't play, so the Jaguars struggled to run the ball. T.J. Yeldon started, and he gained just two yards on two carries. Chris Ivory was worse, tallying just four yards on seven attempts.


Jameis Winston was drafted one year after Blake Bortles, but he's miles ahead of his Jaguar counterpart. While Bortles is throwing his career away with his partying lifestyle, Winston has taken football very seriously, and it shows.

Winston went 21-of-29 for 196 yards in one half of action at Jacksonville. He was mostly excellent, especially on the opening possession when he marched the Buccaneers down the field for a touchdown. His best play was when he kept a play alive with his legs on a third-and-6, but instead of scrambling, he kept his eyes down the field and found Adam Humphries for a gain of 15 yards. Winston's numbers could've been even better, but Mike Evans dropped a 43-yard touchdown. I like Winston a lot this year as a low-end QB1 you can obtain in the middle rounds.

That said, Winston made some mistakes, including one play where he carelessly lobbed a ball up for grabs as he was getting sacked. The pass was picked, but the officials incorrectly ruled that Winston was down by contact. Nevertheless, this drew the ire of head coach Dirk Koetter, who spent several minutes yelling at Winston. A bit later, Winston nearly threw an interception on a sideline throw to Chris Godwin. Those were Winston's only errors, however, and he seems to be taking the next step to being in the elite quarterback category.

Here were Winston's targets:

Cameron Brate: 2
Alan Cross: 1
Mike Evans: 6
Chris Godwin: 2
O.J. Howard: 3 (1 end zone)
Adam Humphries: 5
DeSean Jackson: 4 (1 end zone)
Doug Martin: 3
Freddie Martino: 1
Jacquizz Rodgers: 1
Charles Sims: 1


Mike Evans led the Buccaneers in targets with six. He caught five of those for 57 yards. However, as mentioned, Evans dropped a 43-yard touchdown. Perhaps this is for the best if you like Evans, as he seems poised to have a huge year. A larger stat line could have attracted more attention to him.


DeSean Jackson didn't have a great stat line - two catches, 17 yards - but don't panic if you already own him. Jackson was targeted in the end zone, and he also gained 15 rushing yards on an end-around.


O.J. Howard caught two of his three targets for 28 yards. Winston tried to hit him in the end zone, but the pass was a bit high. Howard is obviously very talented, but he's sharing targets with Cameron Brate. He'll be worth adding if Brate suffers an injury.


Doug Martin has endured an up-and-down career, but this year looks like an up for him. Martin will be suspended for three games, but he's in excellent shape. He was terrific against the Jaguars, gaining 30 yards on five carries. He also caught two passes for 11 receiving yards.


The Buccaneers cut Roberto Aguayo, but they still have kicking issues. Nick Folk took over the job, but he whiffed on a 47-yard try.


NFL Preseason Announcers: This was an ESPN production, so I don't have much to say about Jon Gruden and his partner. Gruden was not immune to error, however, as he pronounced Patrick Omameh as "Patrick Omanihay." I'm not sure he even tried.

Follow me @walterfootball for updates.


Ravens 31, Dolphins 7
Jay Cutler made his debut for the Dolphins and did pretty well. He opened by throwing a couple of short passes, but then launched a pretty 30-yard completion to DeVante Parker. The reception was negated by holding, but it provided evidence that Cutler could still chuck the ball downfield. Cutler was also victimized by a drop from Parker.

Cutler finished 3-of-6 for 24 yards. Box score observers will scoff at those numbers, but Cutler performed much better than those stats indicate. Had the holding penalty and drop not occurred, Cutler could've been 5-of-7 for 65 or so yards.

Here were Cutler's targets:

Jay Ajayi: 1
Jarvis Landry: 1
DeVante Parker: 4
Damien Williams: 1


DeVante Parker dropped a pass, but otherwise looked good against the Ravens. He caught one ball for 16 yards, but had a 30-yard reception wiped out by a holding call. More importantly, he saw four of Jay Cutler's seven targets. It's a small sample size, but it appears as though Cutler prefers throwing to Parker rather than Jarvis Landry.


Jay Ajayi is back from his concussion, and he looked good in limited action. Ajayi broke a tackle on a short catch to gain 11 yards. On the ground, however, Ajayi lost two yards on as many carries, as Baltimore's terrific front line dominated the trenches.


Dolphins first-round rookie Charles Harris had a mixed performance. He was stonewalled on numerous plays, but he flashed on some occasions, one of which occurred when he bull-rushed a lineman into the quarterback, forcing an incompletion.


Joe Flacco was out again, so it's tough to analyze Baltimore's offense. Ryan Mallett started, and the one take-away from him is that he was sweating profusely. It looked like he was trekking through a rain forest and was on the verge of collapsing. Mallett struggled as usual, throwing two interceptions. Mallett wasn't completely responsible for either pick, however. The first was a deep shot, but 2016 second-round cornerback Xavien Howard had perfect coverage. The second interception was wrestled away by rookie Cordrea Tankersley. That said, Mallett, who went 13-of-22 for 113 yards, one touchdown and two picks, was guilty of staring down numerous receivers like a leering drunk. Robert Griffin would be an upgrade as a No. 2 signal-caller.


Mike Wallace caught two passes for 33 yards, but fumbled once. He was fortunate that a teammate recovered. Jeremy Maclin made one grab as well, but for only five yards.


Terrance West had a poor showing, losing two yards on six carries. He also fumbled once, but a teammate pounced on the ball. It's worth noting, however, that the Ravens were missing some starters on the offensive line, so I'm not going to give him a stock down.


Marlon Humphrey made his Ravens debut, but didn't see more than a few snaps for some reason. Fellow rookie Tim Williams collected a sack and nearly had another one on the next play. Tyus Bowser, meanwhile, continues to be Baltimore's best rookie. He had some pressure on the Miami quarterbacks and also showed good instincts.


NFL Preseason Announcers: The Ravens' play-by-play guy had a troublesome night. He called Anthony Levine "Adam Levine," and also shouted "Back to the running game, and nothing doing!" when in reality, the running back had a nice gain of five yards on a run to set up a third-and-5.

The play-by-play guy also said this gem, making excuses for Mallett for some reason: "I don't care if you have Peyton Manning or Joe Namath, it's very hard to convert that third-and-14."

Yes, I'm sure Manning and Namath would have issues converting a third-and-14 versus backups in the preseason.

Follow me @walterfootball for updates.


Eagles 20, Bills 16
Carson Wentz and Alshon Jeffery hadn't had a chance to work together in live game action prior to this contest, and the two had problems connecting initially. Wentz's first pass sailed over Jeffery's head, and Wentz had to throw the ball away in Jeffery's direction because the wideout was double-covered in the end zone. However, Wentz eventually hit Jeffery for a couple of passes, as Jeffery hauled in two of his five targets for 23 yards.

Wentz, meanwhile, was 6-of-9 for 56 yards, with one of his incompletions thrown away. Wentz air-mailed the other two misfires, which is a bit concerning because overthrowing receivers was an issue for him in his rookie campaign. However, it should be noted that the Eagles were missing some starters on the offensive line, including left tackle Jason Peters. Lane Johnson started on the blind side, but struggled to block Jerry Hughes; the Buffalo rusher sacked Wentz on third-and-11, beating Johnson easily. The Eagles plan on moving Johnson to left tackle once Peters retires, but this performance can't have them feeling too confident. Johnson is one of the top right tackles in the NFL, but he struggled on the other side in this preseason affair.

Here were Wentz's targets:

Nelson Agholor: 1
LeGarrette Blount: 2
Zach Ertz: 1
Alshon Jeffery: 5 (1 end zone)


LeGarrette Blount had trouble finding running room in his Eagles debut last week. That continued to be the case against Buffalo. Granted, Jason Peters was missing, but Philadelphia had issues blocking Buffalo's front. Blount finished with eight yards on five carries, with all eight yards coming on one attempt. He also fumbled after making a short reception. Blount is being taken way too early in fantasy drafts.

Meanwhile, Corey Clement is an Eagles running back who was trending on Twitter for a while. That's because he ran for 34 yards and a touchdown on eight carries. It must be noted that 24 of Clement's yards came on one attempt when he was assisted by a great seal on the left side. However, Clement ran well, making some decisive cuts. It currently appears as though Clement will make the roster.


Ronald Darby was acquired a week ago - check the NFL Trade Grades for grades for the Eagles and Bills - yet he was able to make his Philadelphia debut in this contest. Darby screwed up right away when LeSean McCoy broke his ankles on a 13-yard run. However, Darby broke up a pass soon after, dropping a pick-six in the process. Darby later made up for it by snatching an interception and running the ball back to the red zone. Darby had a terrific rookie campaign, but struggled last year because of a lingering hamstring injury. He appears to be 100 percent now, and he should have an excellent season for Philadelphia.


Speaking of young Eagles defenders, Derek Barnett performed well last week, and that continued to be the case in this game. It was clear that the Bills were worried about Barnett, as they were chipping him. Barnett was still able to record a sack.


Buffalo's passing offense was a train wreck in this contest. Tyrod Taylor went 8-of-18 for only 53 yards and two interceptions, and while he was not completely responsible for those figures, he played as poorly as those numbers indicate.

The offensive line had a major say in Taylor's struggles. His first pass was tipped into the air on a blitz by Ronald McLeod, caught by Mychal Kendricks for the first interception. Taylor's second pass was thrown into the ground because Fletcher Cox bulldozed Vlad Ducasse and knocked him into Taylor. The third throw was a dropped pick-six by Darby. The fourth attempt fell incomplete because Taylor was hit as he threw. The fifth try was a screen pass to Charles Clay that was blown up.

Later, Taylor threw his second interception to Darby, as Taylor was under heavy duress. It got even uglier later, as Taylor had another potential pick-six that was dropped by a backup defensive back. Taylor managed to scramble for a first down - his only scramble, which was a gain of 12 - but then he sailed a ball over Zay Jones' head.

Taylor's performance has to make some Bills fans think that the team needs to give Peterman some starts. Peterman could get the nod soon if things keep going this way, but it must be noted that the Bills were missing some starting offensive linemen, so they had major issues blocking Philadelphia's ferocious front seven.

Here were Taylor's targets:

Anquan Boldin: 3
Charles Clay: 4
Andre Holmes: 5
Zay Jones: 4
LeSean McCoy: 1


LeSean McCoy looked explosive in his first action this year, gaining 21 yards on four carries. He broke Darby's ankles on a 13-yard burst to open the game. Jonathan Williams also looked good, tallying 29 yards on seven attempts. Williams is atop my Fantasy Football Sleepers list because McCoy could easily be dealt this year.


If you're looking for a Zay Jones fantasy report, I have to say that it's a mixed outlook. The good news is that Jones made some solid catches, and his 3-42 line could've been even better had an 11-yard reception of his not been wiped out by illegal motion. The bad news is that Taylor and the rest of Buffalo's offense was so atrocious that it's tough to view Jones as a quality late-round sleeper. Taylor and Jones appeared to have a miscommunication on one of the incompletions, and Jones couldn't secure a touchdown because only one foot landed inbounds.


Some mixed reviews for the other Buffalo rookies: Tre'Davious White did a good job on Alshon Jeffery. He also made some nice tackles. Dion Dawkins, on the other hand, really had a tough time blocking Philadelphia's elite front seven.


Oh, and I didn't forget about Nathan Peterman! The fifth-round rookie opened his evening with an inaccurate pass to Nick O'Leary, but he then fired a precise pass to his tight end down the seam, in between two defenders. Peterman then sailed a pass over O'Leary's head in the flat, but then showed nice touch on a lob to Zay Jones in between the cornerback and safety for 10 yards. Peterman followed that up by nearly hitting Jones for a touchdown with an accurate fade pass, but Jones was able to get just one foot inbounds. Peterman struggled after that, however, as he missed Brandon Tate in the flat, then throwing the ball late across the middle, which fell incomplete. Following a scramble for a first down, Peterman fumbled the ball, but was able to pounce on it.

Peterman finished 10-of-20 for 167 yards. He took a step backward this week from his strong debut, but he still played well at times. He was inconsistent, but that's to be expected from a mid-round rookie. Peterman hasn't shown anything to make me think he can't one day be a starter, and I wouldn't be surprised if he gets the nod at some point this year.


NFL Preseason Announcers: I have nothing entertaining to say from the Philadelphia announcing team, which has gotten infinitely better since the days of Kevin "Maurice Drew-Jones" Reilly and Don Toleffson, who was just released from prison after conning elderly people for thousands of dollars. Mike Mayock especially does a great job as a color analyst.

However, the sideline reporters need work being unbiased because one of the two yelled, "Go Birds!" right before kickoff. I've never heard a sideline reporter blatantly cheer for the team openly like that.

Follow me @walterfootball for updates.


2017 Preseason Notes: Week 4 | Week 3 | Week 2 | Week 1
2017 Fantasy Football Stock Pages: Preseason Stock Week 4 | Preseason Stock Week 3 | Preseason Stock Week 2 | Preseason Stock Week 1 | Training Camp Stock







More 2017 Fantasy Football Articles:
Fantasy Football Rankings

2017 Fantasy Football Rankings:
2017 Fantasy Football Rankings: Quarterbacks - 9/6 (Walt)
Chet Gresham's Fantasy Football Quarterback Rankings - 8/28 (Chet)
2017 Fantasy Football Rankings: Running Backs - 9/6 (Walt)
Chet Gresham's Fantasy Football Running Back Rankings - 8/28 (Chet)
2017 Fantasy Football Rankings: Wide Receivers - 9/6 (Walt)
Chet Gresham's Fantasy Football Wide Receiver Rankings - 8/28 (Chet)
2017 Fantasy Football Rankings: Tight Ends - 9/6 (Walt)
Chet Gresham's Fantasy Football Tight End Rankings - 8/28 (Chet)
2017 Fantasy Football Rankings: Kickers - 8/18 (Walt)
2017 Fantasy Football Rankings: Defenses - 8/18 (Walt)
Fantasy Football Rookie Rankings - 5/12 (Walt)
Fantasy Football Rookie Rankings: Dynasty - 5/12 (Walt)
Fantasy Football Rookie Rankings: Dynasty - 5/12 (Chet)



2017 Fantasy Football Mock Drafts:
2017 Fantasy Football Mock Draft: PPR - 9/1 (Walt)
2017 Fantasy Football Mock Draft: Standard - 8/31 (Walt)
2017 Fantasy Football Mock Draft: 2-QB, PPR - 8/25 (Chet)
2017 Fantasy Football Mock Draft: PPR - 8/24 (Walt)
2017 Fantasy Football Mock Draft: PPR - 8/17 (Walt)
2017 Fantasy Football Mock Draft: Standard - 8/10 (Walt)
2017 Fantasy Football Mock Draft: PPR - 8/3 (Walt)
2017 Fantasy Football Mock Draft: Standard - 7/27 (Walt)
2017 Fantasy Football Mock Draft: PPR - 7/26 (Chet)
2017 Fantasy Football Mock Draft: PPR - 7/20 (Walt)
2017 Fantasy Football Mock Draft: PPR - 7/14 (Chet)
2017 Fantasy Football Mock Draft: Standard - 7/13 (Walt)



2017 Fantasy Football Cheat Sheets:
2017 Fantasy Football Cheat Sheet: Top 250 - 9/6 (Walt)
2017 Fantasy Football Cheat Sheet: Top 250 PPR - 9/6 (Walt)
2017 Fantasy Football Cheat Sheet: Top 250 2-QB - 9/6 (Walt)
2017 Fantasy Football Cheat Sheet: Top 250 Touchdown League - 9/6 (Walt)
2017 Fantasy Football Cheat Sheet: Custom - 9/6 (Walt)
2017 Fantasy Football: Dynasty Rankings - 9/6 (Walt)
2017 Fantasy Football PPR Rankings - 8/16 (Chet)
2017 Fantasy Football Spreadsheets - 9/6 (Walt)

2017 Fantasy Football Articles:
2017 Fantasy Football Stock Report: OTAs, Training Camp - 9/6 (Walt)
2017 Fantasy Football Sleepers - 9/2 (Walt)
2017 Fantasy Football Busts - 9/2 (Walt)
2017 NFL Preseason Game Recaps - 9/1 (Walt)
2017 Fantasy Football Stock Report: Preseason - 9/1 (Walt)
2017 Fantasy Football: Running Backs with the Most Carries - 1/31 (Walt)






NFL Picks - Oct. 19


2019 NFL Mock Draft - Oct. 18


2020 NFL Mock Draft - Oct. 13


Fantasy Football Rankings - Sept. 5


2019 NBA Mock Draft - Aug. 13


NFL Power Rankings - June 3